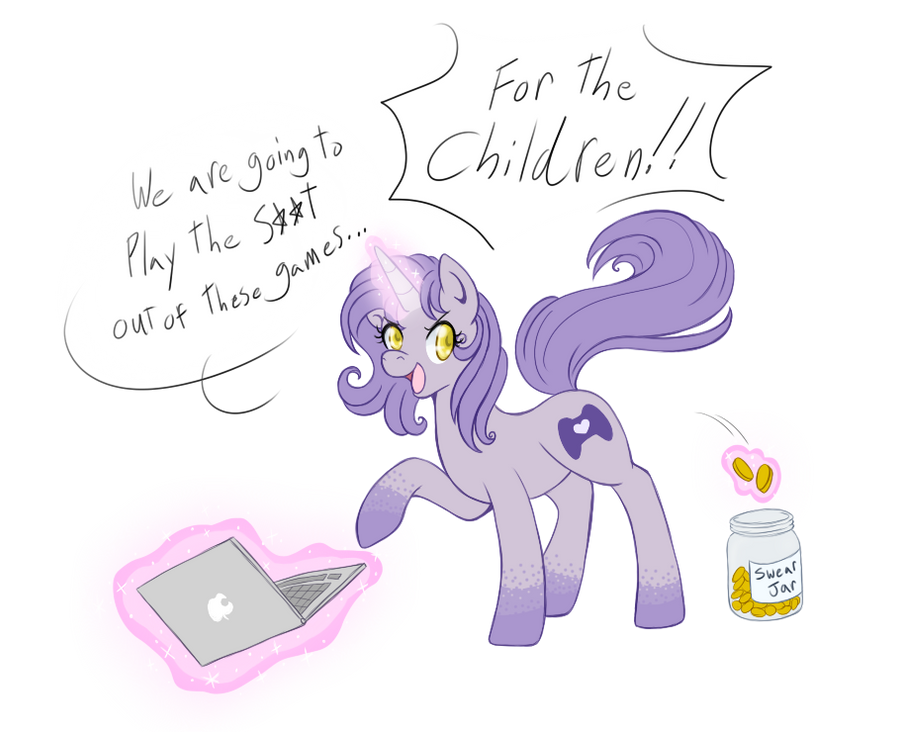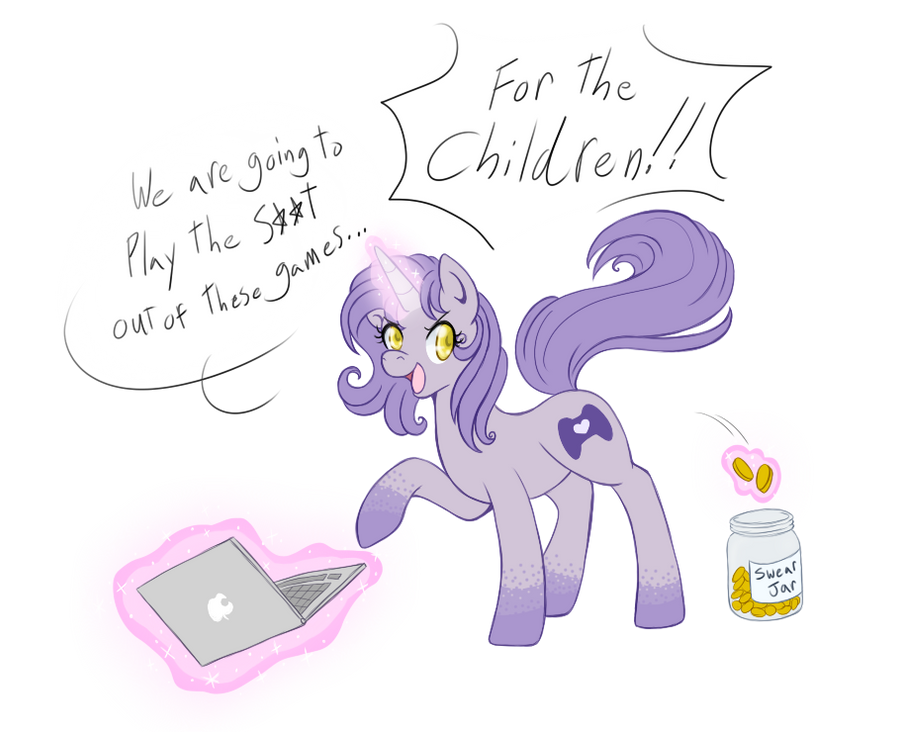 Watch
A silly little present for the completely awesome guys over at the
Indie Games For Good livesteam
. Since there was a lot of talk about pokemon and ponies much earlier in the run.
You should all come and check it out. Right now Kayin (the creator of I Wanna Be The Guy) is playing "PEW PEW PEW PEW PEW PEW" with them via Skype.
It is pretty much the most amazing thing I have ever seen in my life.

Is she shitting out money?
Reply

PONIES. PONIES PONIES PONIES. HUZZAH.
Reply

Reply

Reply

I LOVE THIS FOR EVERY TIME
Reply

This is really awesome! Thanks for making this!
Reply

Thank you! And you're quite welcome~ It's not much, but it's the least I can do for all the awesome work everyone has been doing. c:
Reply

That cutie mark is just genius.
Reply