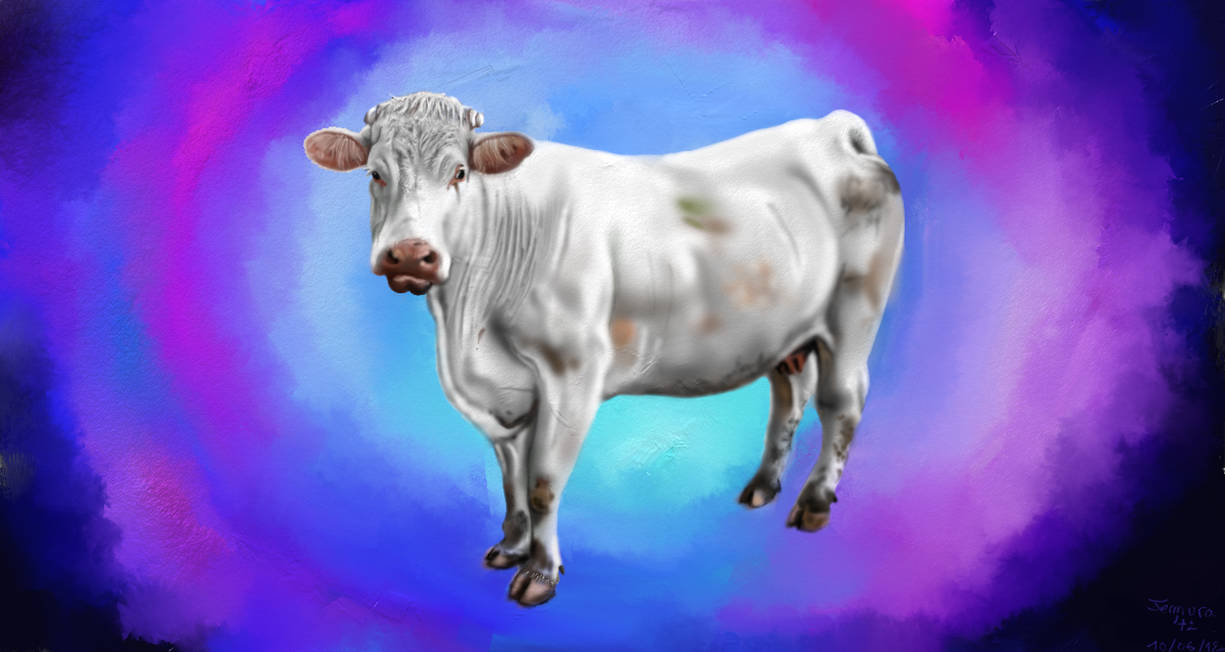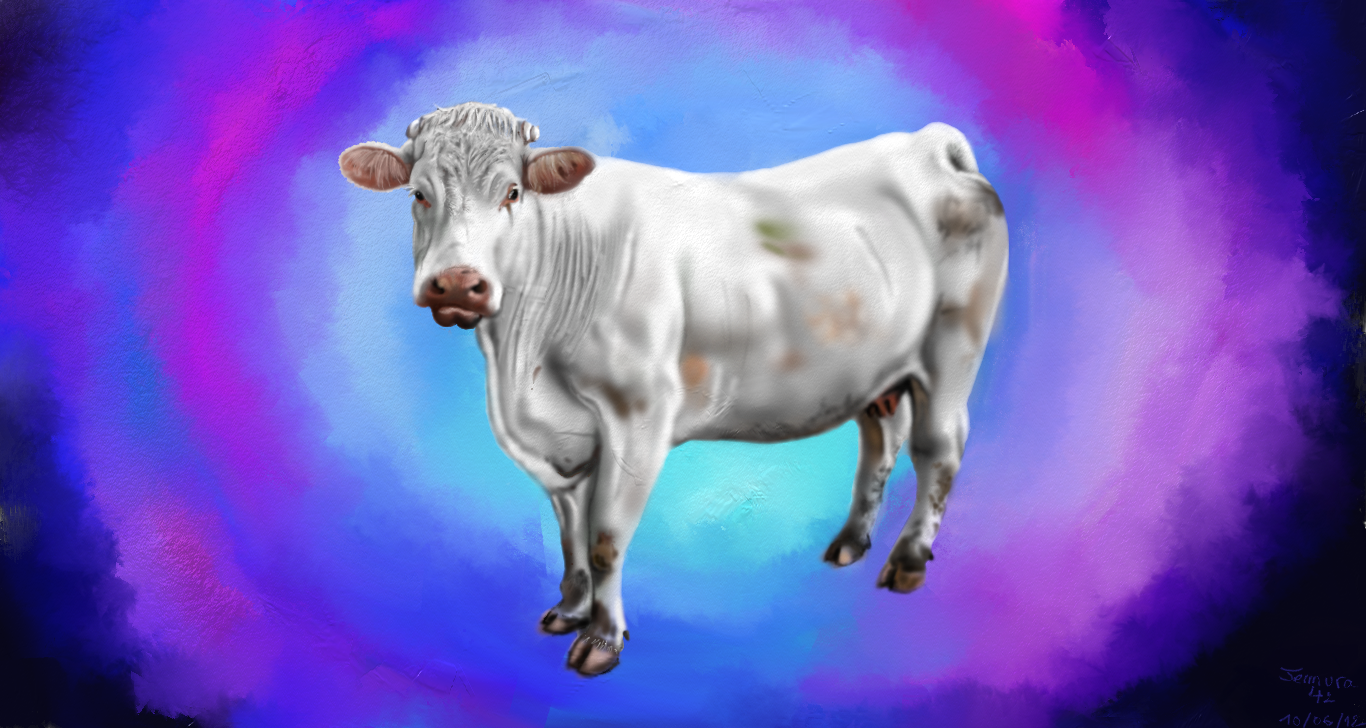 Watch
a psychedelic "charolaise" cow made with wacom bamboo fun pen and touch on art rage 3 studio pro

Reply

Actually I checked on Wikipedia and this is a typical french cow !
Reply

If you say so ! I dont know the English name of this cow

Reply

Lol u made this your self though?
Reply

Of course I did, I took a picture of a cow in a field and drew from it !

Reply

Amazing do you do requests?
Reply

Well, I usually don't, mostly because anyone asked me before. But it could be possible, depending on the request

Reply

An ocelot? If you don't know then look it up.
Reply

Yeah I know what is an ocelot, it's a kind of big cat

!I have to think about it and I will tell you ! I'm gonna be busy this year because I just started my 3rd year of visual art studies which is a big one, and the most important! I can't tell you now if I will be able to do it, but I Will let you know ! And if I do it it would take some time.

Reply
(1 Reply)

You know, this would actually do a pretty awesome poster in my room hahahahah

Reply