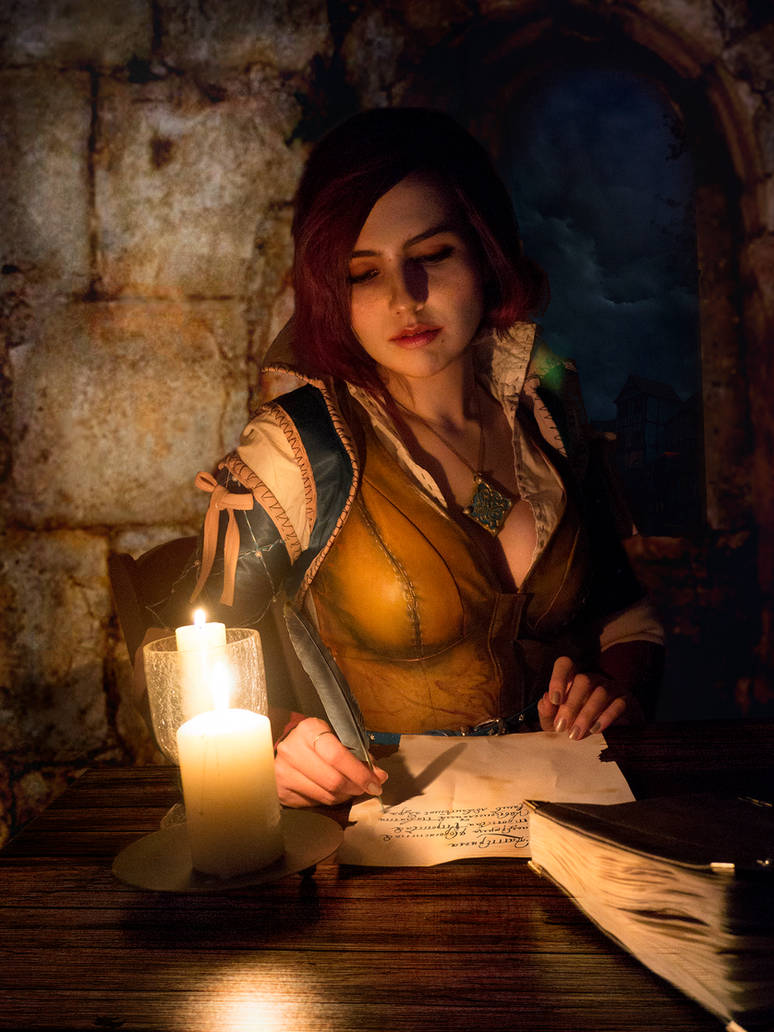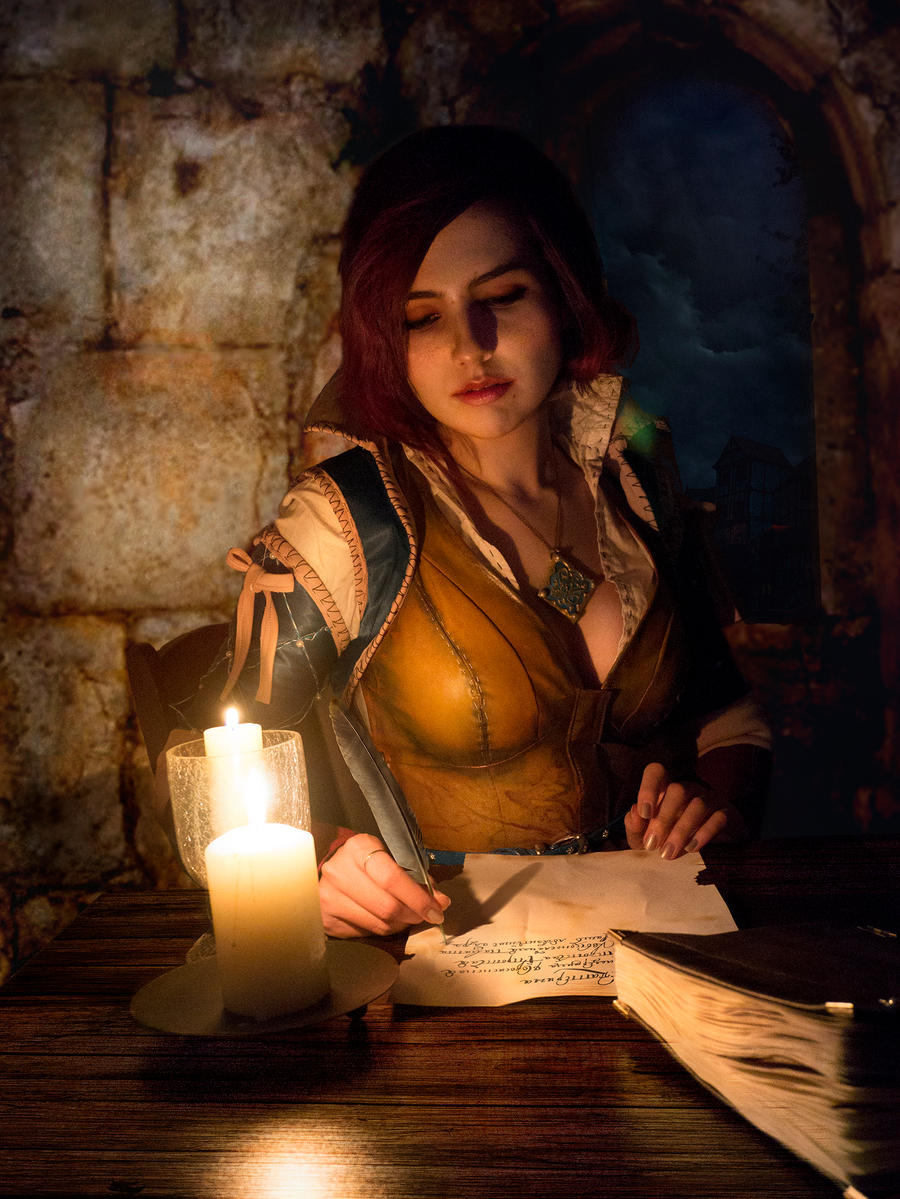 Watch
"My Dear Geralt,
I hope all is well. [...] Please be careful and come back to me quickly.
Your Triss."
Have you played ''Blood and wine''? If you chose Triss as a romance option you may be recieving a letter from her :3

Cosplay, edit: me
Photo by my boyfriend : >


FB page: www.facebook.com/StellaPapArt/…

Reply

The 3rd expansion after The Witcher 3: Wild Hunt.
Reply

You are such a beautiful Triss, and I love the atmosphere you made here.
How is Blood and Wine? I heard it was basically another game rather than a DLC.
Reply

Thank you! :> Hmm well, it is surely connected to the main story, Hearts of stone for example is something like an inbetween story - after you find Yen and before you find Ciri and Blood and wine is something like a story after Ciri fulfills her destiny (whatever your ending was), but I wouldn't say another game. For me it was the best DLC, I really enjoyed Blood and wine. And ofcourse in the end you can get multiple endings connected to your previous choices in Wild hunt.
Reply