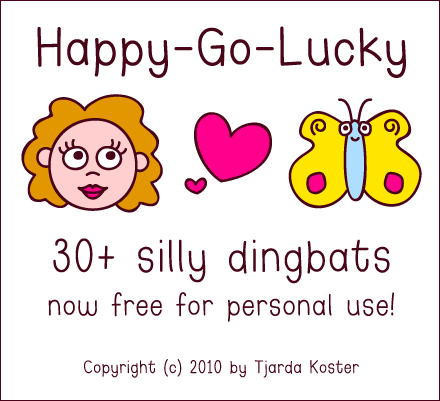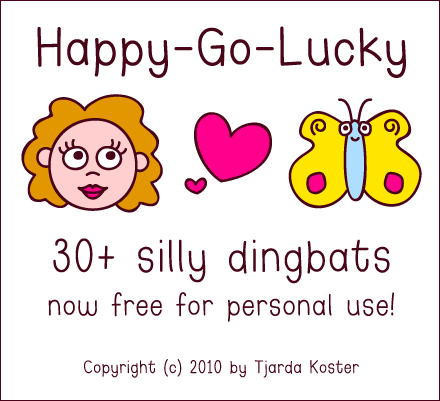 Watch
Happy-go-lucky
dingbat font is now free
for personal use
!
Read the included README file to learn what you may and may not do with it.
Favourites and comments if you download or like it are VERY VERY (did I say VERY yet?) VERY much appreciated!
And of course, give proper credit if you use it anywhere public...
Copyright (c) 2010 by Tjarda Koster. Some rights reserved. This work is licensed under a Creative Commons Attribution-Noncommercial-No Derivative Works 3.0 License.