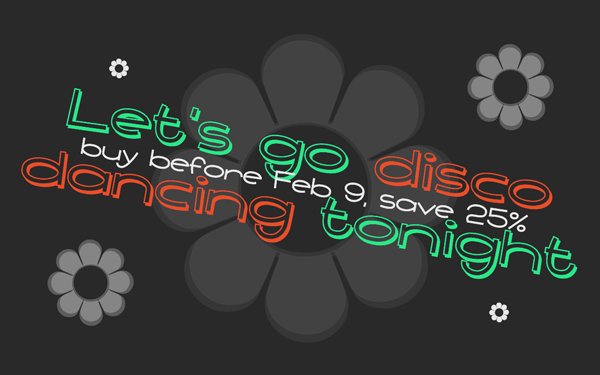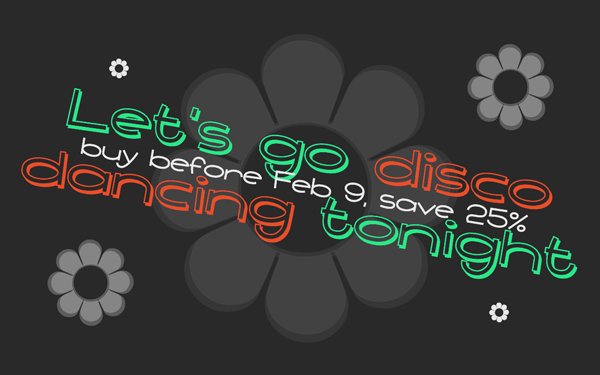 Watch
UPDATE 29-01-2007
- Get a
25% discount
if you
buy Disco Dancer before February 9th
!
UPDATE 24-01-2007
- The
Disco Dancer
font family is
now available here
at a price of
$12.95 per 2 styles
and
$29.95 for the whole family
(10 styles, that's only $3.00 per font!).
"The members of the Disco Dancer font family love to boogie! Regular (Italic), Bold (Italic), Shadow (Italic) and their little sisters Condensed (Italic) and Condensed Funky (Italic) are a sure hit in any of your (informal) projects. So get the party started!"
Go get your hands on Disco Dancer now!
For my other commercial fonts, check
my fonts at myFonts.com
.
Disco Dancer is is copyright (c) 2007 by and a trademark (tm) of Tjarda Koster.