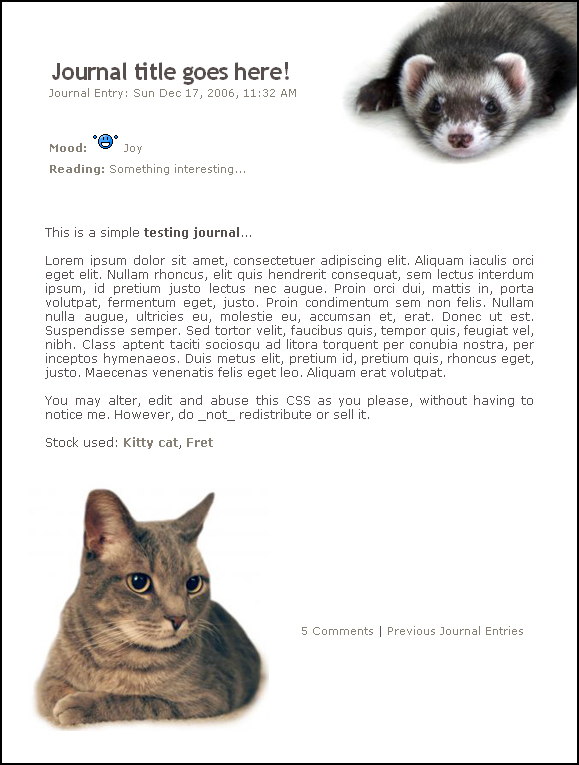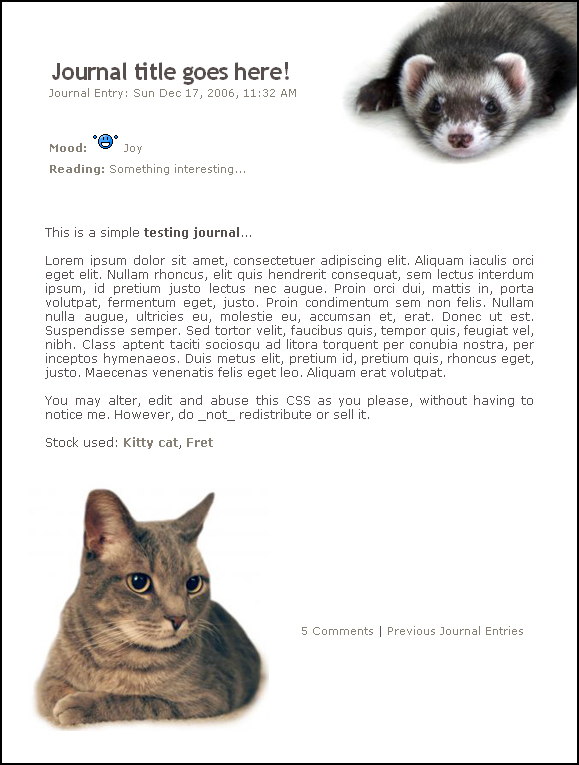 Just for fun I tried my hand at CSS tonight and this is the result. Nothing too special, but methinks the cat and ferret are rather furry and cute

So uhm, you may use this css in your own journal (need to be a dA subscriber though) or wherever else you please. No need to credit me.
Stock:
Kitty cat
,
Ferret
Release:
January 11th 2007
Instructions:
Download the .zip file, open the instructions.txt file and read it carefully.
All images are included in the .zip file. If you're having problems, contact me through notes!
If you download it, a

would be greatly appreciated!