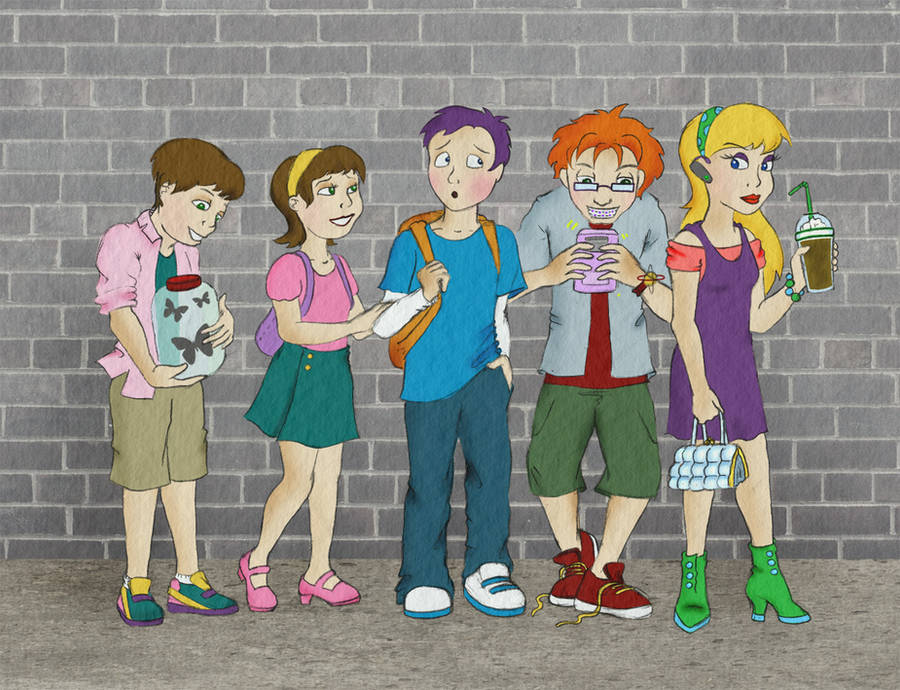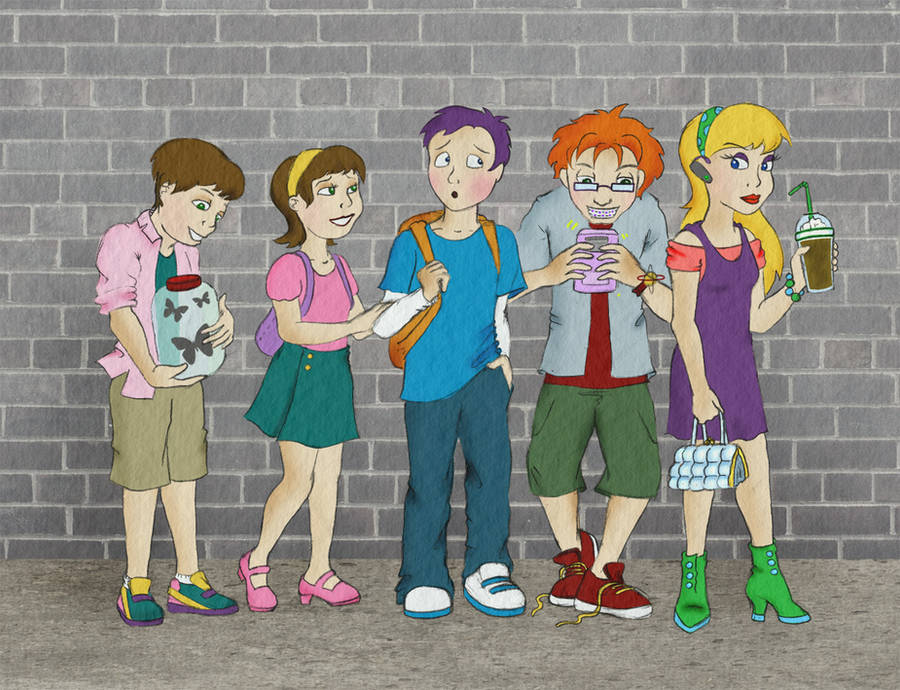 Watch
I was watching the Rugrats the other night
(yes, I am 22 years old and I STILL watch it. Only the old episodes though, from 1991-1994)
and I was like, man I really want to draw older-ized versions of them! So I did. I realize the show
All Grown Up
already older-ized the Rugrats but I never really liked that show so I made up new clothing designs. Just like the spin off
All Grown Up
however, I still chose to age them 10 years into the future.
Before anyone asks, I
REFUSE
to draw Dil and Kimmie. I hate them. Dil pretty much killed the show. Kimmie just buried it.

There seems to be a popular pairing of Lil and Tommy here on Dev. so I just went with it.

Lil has a crush on Tommy and Tommy has no idea what to think!

I drew Phil holding a jar of butterflies because in the cartoon, he was always talking about eating worms and whatnot. I figure being really into entymology would be the older-ized version of worm obsession.

I couldn't resist giving Chuckie a Game Boy Color. The Rugrats came out in 1991 and Chuckie was like 2, making him 12ish in 2001. Although the Game Boy Advanced had come out, I was
still
playing my good old Game Boy color up until the end of that year.

I don't like the way I drew Angelica. She reminds me of that blonde girl from the Burger King Kids Club. Only 90's kids will know what I'm talking about. Yes, that is a bluetooth btw.
Brick Wall stock by