This event is officially over !!

However, if you already shared this journal AND commented here, you still have a secure position and can still make a free Jellion !

But this ISNT like a normal MYO, you can not trade/sell the MYO, but you can gift it if you really want to!

Thank you to everyone that entered !!
---
All tickets have been found!

I'm glad to say where back! And to kick things off in the right way, were gonna have a nice classic MYO event!

From today, to 3/17/18, everyone will have 1 free MYO!

Tickets found:
1. onban
2. WispWillows
3. Kinervori
4. F0rsak3n-F3ral
5. sparkling-otter

How to enter:
- Make a journal or Poll advertising this event and the group!
- You can only use common traits! (However, I will be randomly placing 5 hidden golden tickets in my gallery or in the group! If you find one, bring it back here and it will give you access to rare traits!)
- Be sure to follow the guides! Once it's done, comment here with a link to your Jellion, and after it's approved, please go get it registered on the masterlist!:

Guides: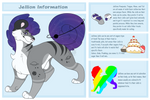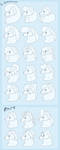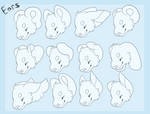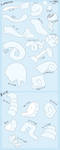 With that all being said! Let the event begin! Everyone have fun!
GO