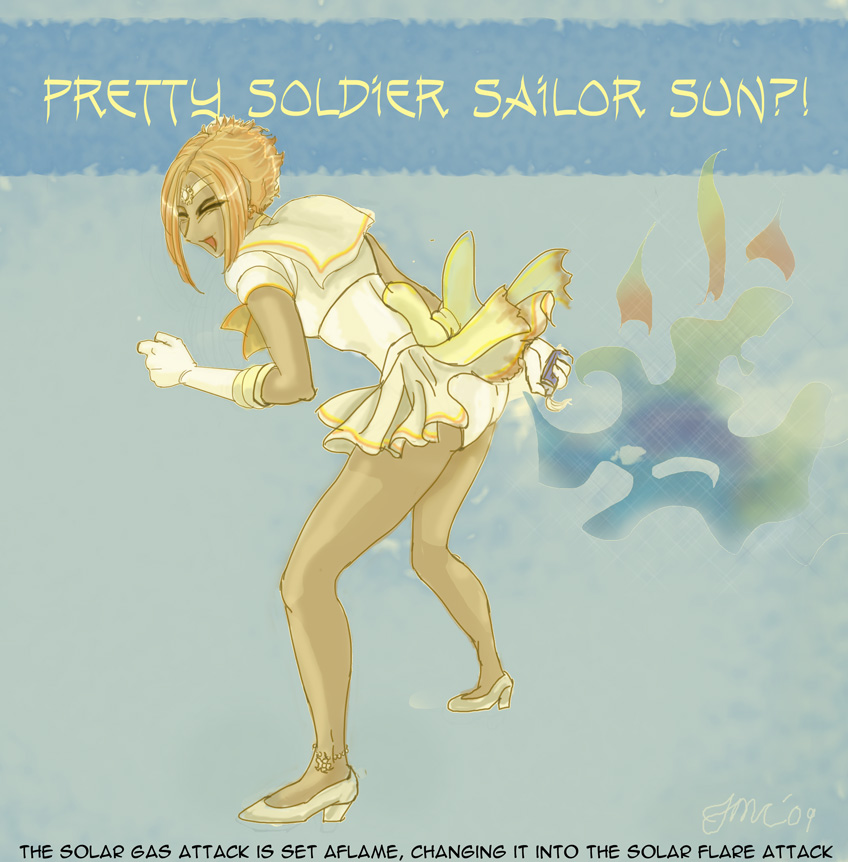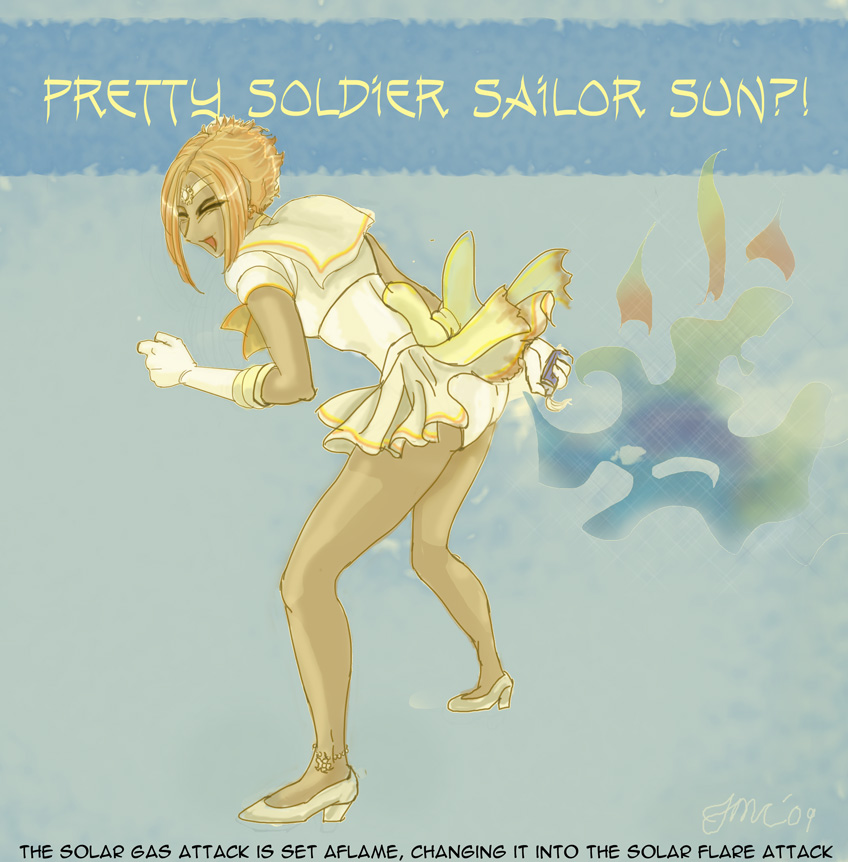 Watch
This is for
's contest:
[link]
Well... it was either going to be this, or a flaming gas cloud in a sailor suit. I don't consider, for myself, Sailor Sun to be a possible entity. So I went with something a little less conventional.
STATS:
Name: Sunshine Murphy
Age: 14
Birthday: April 1
Birthstone: Diamond
Colour: Pale gold and orange (mainly an accent color)
Technique:
Solar Gas!
- Originally the cosmic gas inside the body of the Sailor Soldier was released from the mouth, but Sunshine thought it would be funnier if she redirected the power out of another orifice. AS such, she turns her back on her enemy, bends forward, shouts the name, and a plume of multicolored gas-like energy emits from her.. well, her bottom.
Solar Flare!
- Sailor Sun produces a Bic lighter from somewhere or another and uses it to light her fa--- er, Solar Gas, and changes it into a fire-based attack. The sudden burst of fire tends to singe her rear bow and her skirt

Likes: Cola - it gives her the burps.
Dislikes: Beano(c)