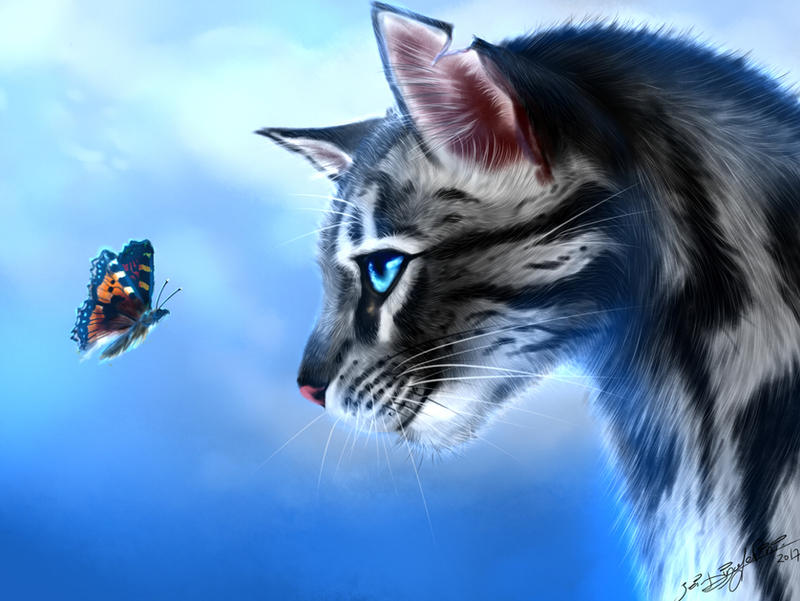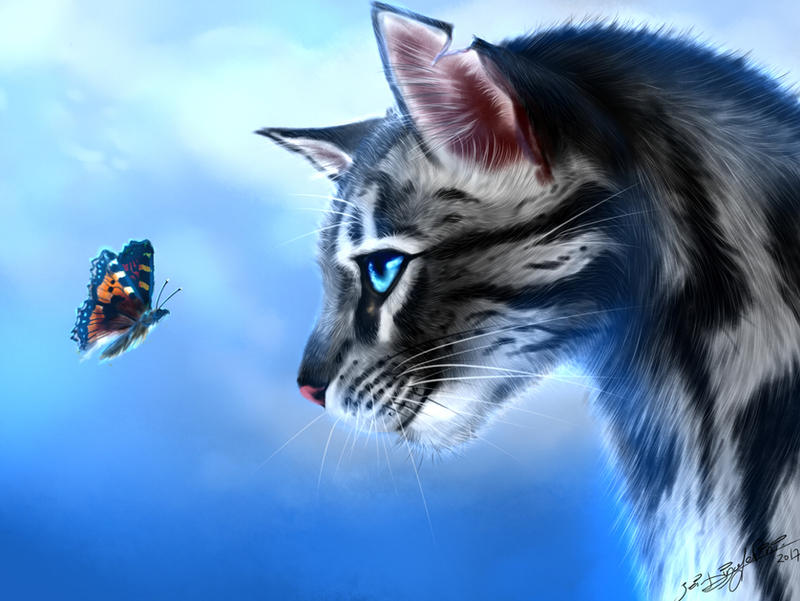 Watch
I really love the vision on this, but often I see art somewhat like this, where one animal makes friends with a smaller/bigger animal than them that isn't the same species. I absolutly love your technique, it is really realistic! The only bad thing about it is that it doesn't really have something that would make me feel their emotions. The cat is just staring into the butterfly's eyes. What I would do to fix that is put the butterfly on the cat's nose and have the cat put it's paw near the butterfly, the cat staring at the butterfly and joy in it's eyes.
The Artist thought this was FAIR
9 out of 11 deviants thought this was fair.
I loved it! I'm amazed how realistic this looks. But the back of the head and neck arched a bit too much, and I thought of Moth Flight when I saw this. I think if you put the cat gazing up and the butterfly on its nose or something it would look even better. (Don't pay attention to this or be offended by the criticism, I can't draw.) Anyways, GREAT JOB! I loved how everything looked really realistic and the eyes really shine with the rest of the drawing.
Is it just me or does the cat look like a snow leopard?

The Artist thought this was FAIR
3 out of 3 deviants thought this was fair.

Damn, loving that fur detail!
Reply

This is an amazing piece with amazing detail
Reply

how long did this take-
it looks amazing :0
Reply

Quite a long time. I think I was draeing this whole night or more I don't remember
I do remember that I worked hard on this one :3
Reply

very beautiful
I really love and appreciate your new style

Reply

Thank you.
It's the same style just improved and found a new way of drawing.

Reply

Your fur is lovely as per usual! And the light wrap is very pretty!
Reply

Thank you so much! I am glad that you like the way I draw fur.
Your fur looks good as well on your art

Reply

Reply

This is so beautiful!

Reply