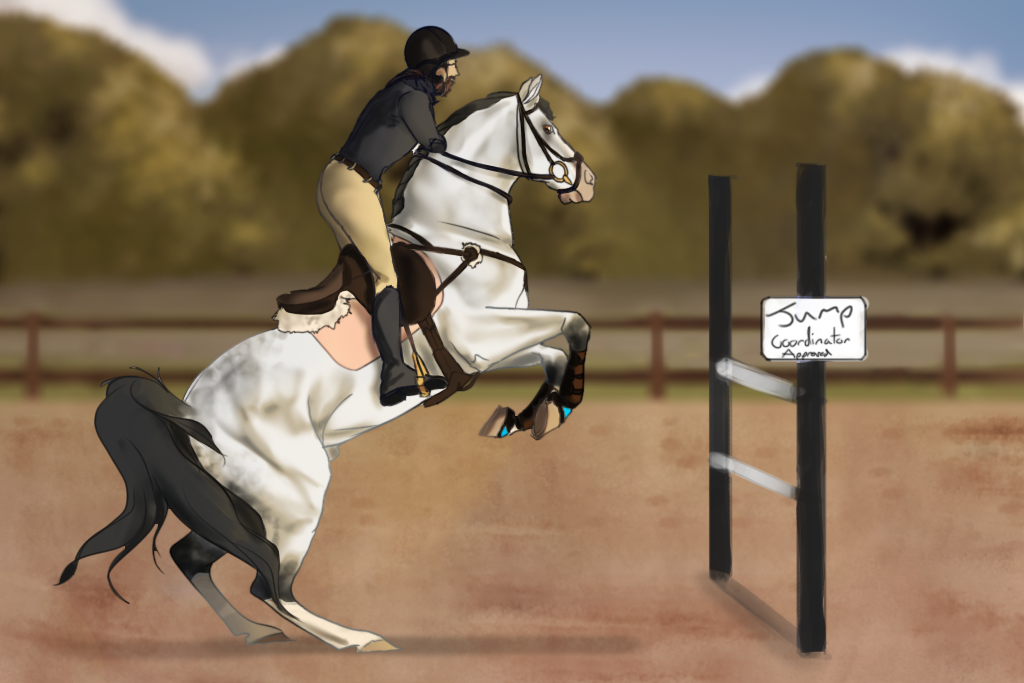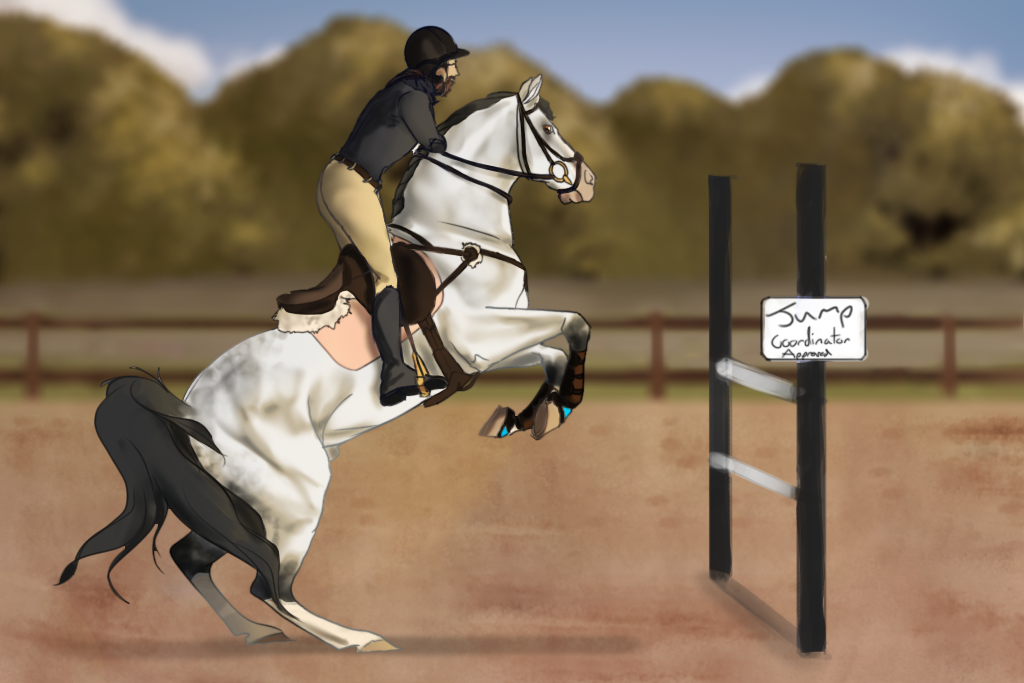 Watch
This jump was approved by my teams coordinator ;D


Day 2 - Monday
9:00 - 12:00 am
| Outdoor Riding Arena | The Higher Classes - Theory/Practice with Peter Crosby
An introduction, followed by about an hour-long jumping lesson with medium-high obstacles to determine each rider's level.
Lesson Goers;
FDS Silver Bugatti
&
Adamo levo Caito
You can see Sterlings other qualifacations for HCL
Here
, where things got a little...messy

Story; With how things had been going Adam had decided he would give Honey a 'break' throughout this long competition. He didn't feel this was in a way proving that Honey couldn't handle the competetion because he knew for a fact the mare was fully capable but for his own personal reasons and wanting to preserve his mare for as long as possible, he decided to lease out FDS Silver Bugatti. Learning the horse existence through his friend Katalina who currently worked for FDS as a jockey and even managed to convince Sterling's owner to lease him, things fell right into place. The first day he met the stud he felt an instant connection and immediately fell for the horses spunk. He matched well in with what Adam was used too; a horse with a very loud voice and powerful movements. It was too perfect, the stallion matched Honey's energy to a T and maybe even more, not only that, he was a hard working horse. There was only one problem though, he had to work out some kinks with the stud. The horse easily became confused and almost lopsided in gait with how Adam held the reins; something Honey had adapted too and learned to overcome but for Sterling, it was a hard transition. Adam mainly rode with leg and seat cues but even then there were times when he needed his reins and kept them taught so he'd have that constant connection. So with that, he decided to attend the Cosby
Crosby's Grand Prix Showjumping Clinic
knowing that an outsiders eye would be able to help him work through their issues and become a stronger team.
Amazing background by
Lone-Onyx-Stardust
<3
Reference (C)
LuDa-Stock
Sterling owned by
Bubba2238
Adam owned by ME! <3