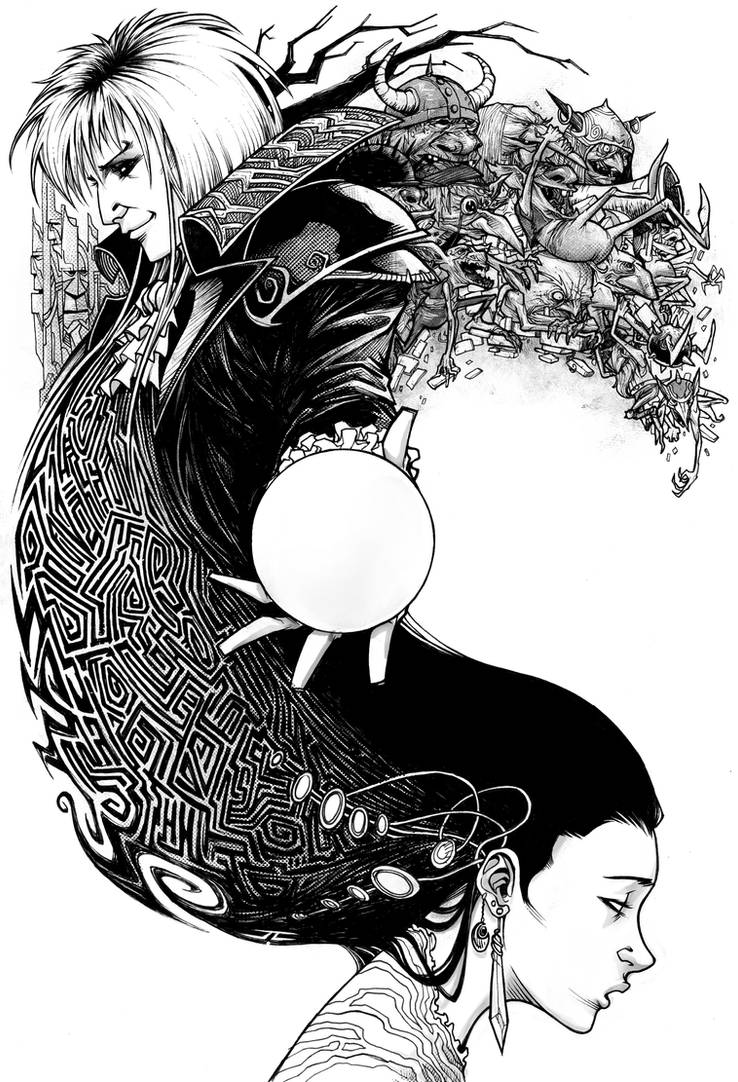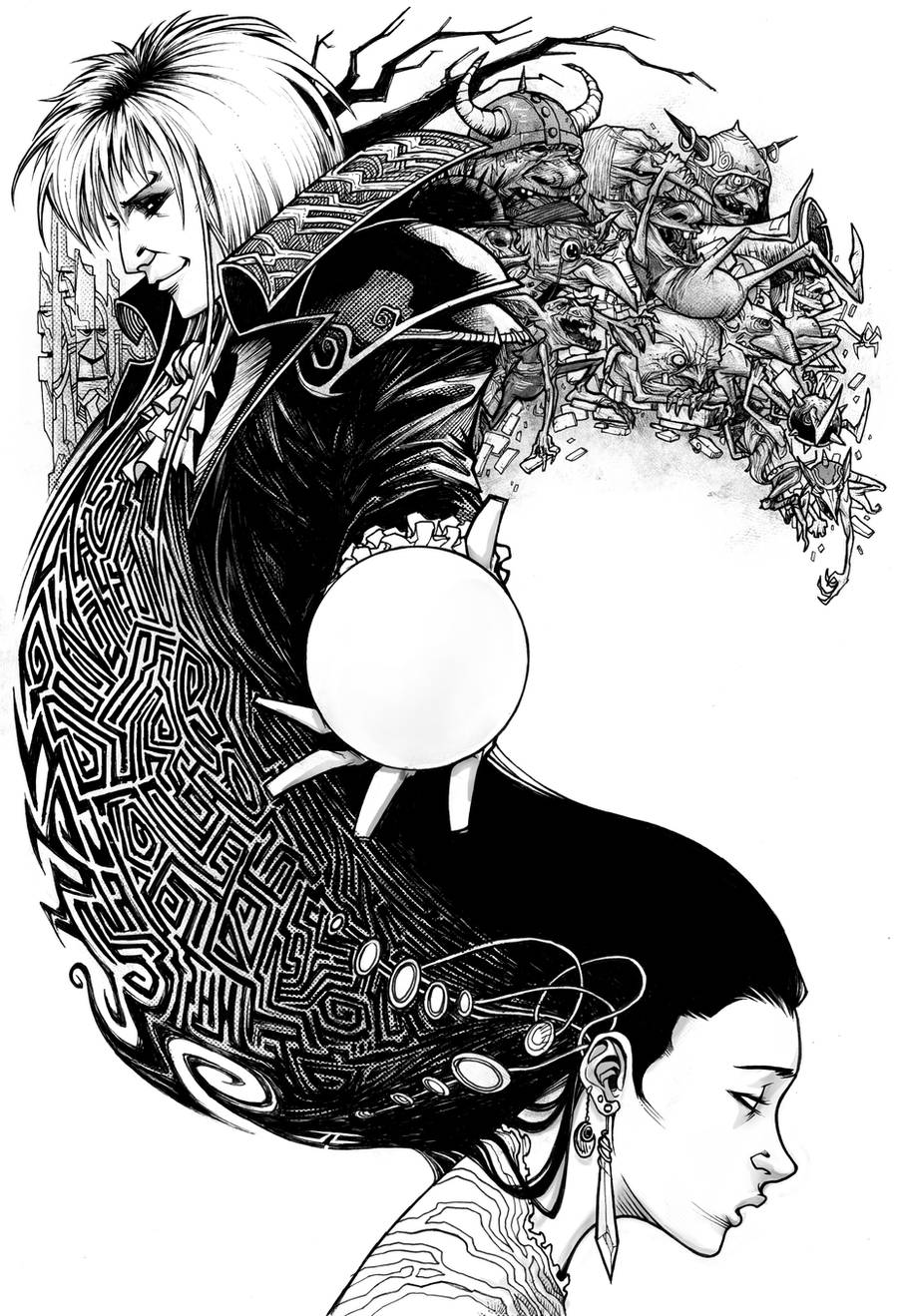 Watch
*UNDER NO CIRCUMSTANCES IS THIS ARTWORK TO BE USED WITHOUT MY CONSENT OR PERMISSION*
This image and artwork were created by and are copyright
©
Jeff Stokely (me).
FINALLY! Getting to post some cool stuff.
And what happened to those Post-Comic-Con follow ups I promised? BAH! Right out the window with those. I've been back for over a week and have been chained to my desk. Literally. Im pretty grateful for the scraps they slide under my door though. Actually there is some really really badical stuff in the works right now that I'm very lucky to be a part of. Delving back into my roots in animation...
OK. Onto this piece. This was done for my buddy Jake Forbes and his book Tokyopop's Return to Labyrinth vol.4 which is hitting stores this month! Like the plug? No? Too bad.
He asked me to do a pin up for the magical and final 4th volume to his New York Time's best seller and I jumped like a foaming dog at the opportunity. I sort of wish I had more time however, this was only done in 2 days.
If I were to touch the surface of how much I love this movie, the design, the story, the visual fucking genius that is Brian Froud (who I TOTALLY got to meet at SDCC), David Bowie............. and his "Bowie Constricter" Yeah I said it. It would fill tomes.
Anyways that's all for now. I might post some comic pages to pass the time soon. Until then I apologize once more for the neglect and I am very grateful for all the new followers!
THANK YOU!
While your wasting your time on the internet check out my heap of other blogs/sites/awesomeness!
Tumblr -
jeffstokely.tumblr.com
Website -
jeffstokely.com
Twitter -
twitter.com/jeffstokely