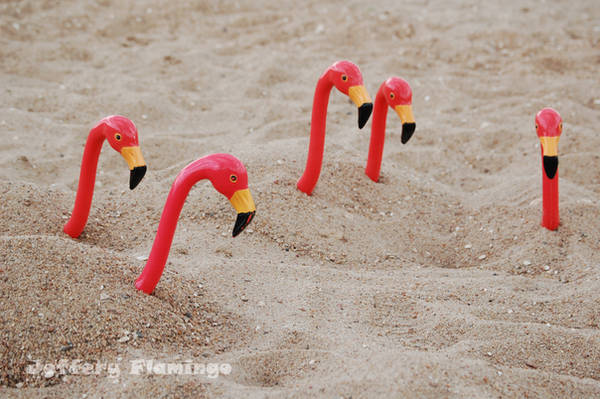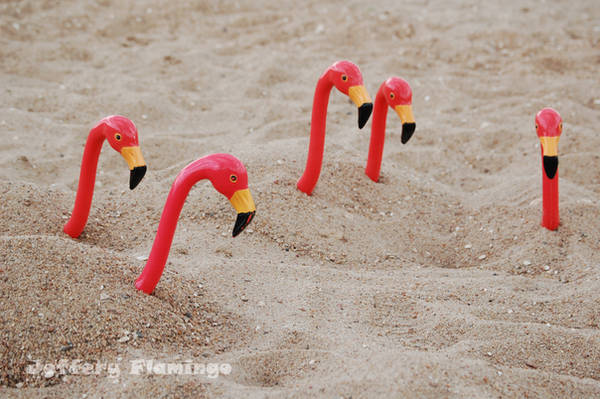 Watch
Me and my friends just chillin' out in the sand.

That is a lot of Flamingos.
Reply

haha, are those plastic or real?!
Reply

Of course they're real! Don't be silly... I, Jeffery, am 100% real flamingo. I'm quite sure my friends are too. Although ol' George over there hasn't said anything or moved, for that matter, in quite sometime... I'm beginning to get worried.

Reply