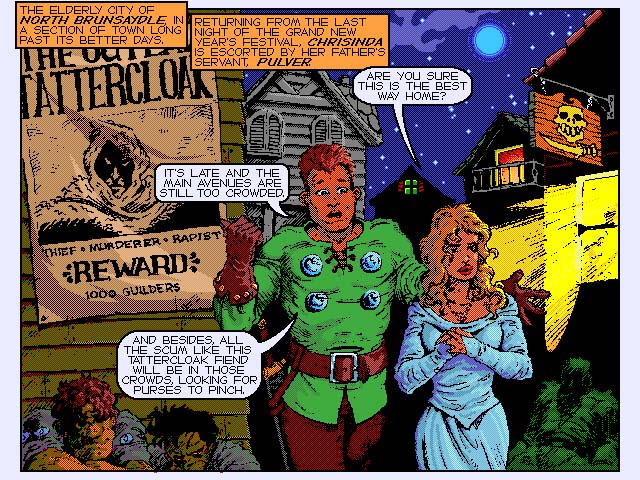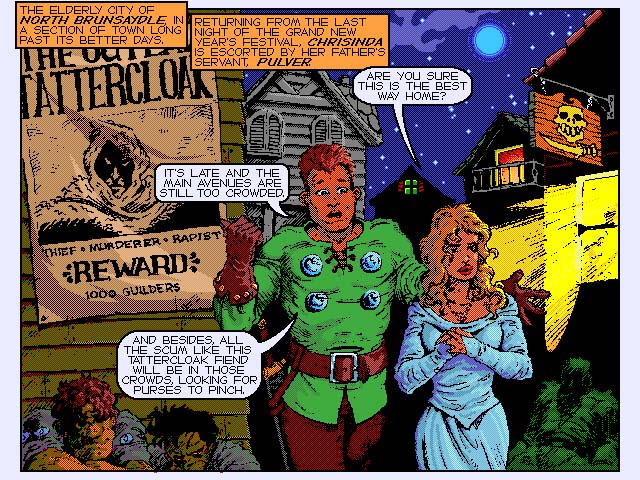 Watch
I experimented with digital comics way before their time, and this was the result.

Just from that one panel, I want to read the rest of the story. Well done! Is there any way for people to see the rest of this?
Reply

I don't currently have any plans to return to this project, but I've used the Tattercloak character concept in several of my personal gaming sessions. Also, a modern-day version of Tattercloak appears as one of the pre-generated player characters in my V&V3 demos. So, he (or she - there's been one female incarnation so far) may eventually wind up in something published.
Reply

Despite his assurances I get the feeling ol' Tattercloak was gonna show up.
Also, cool tavern sign. I wanna hang there.
Reply