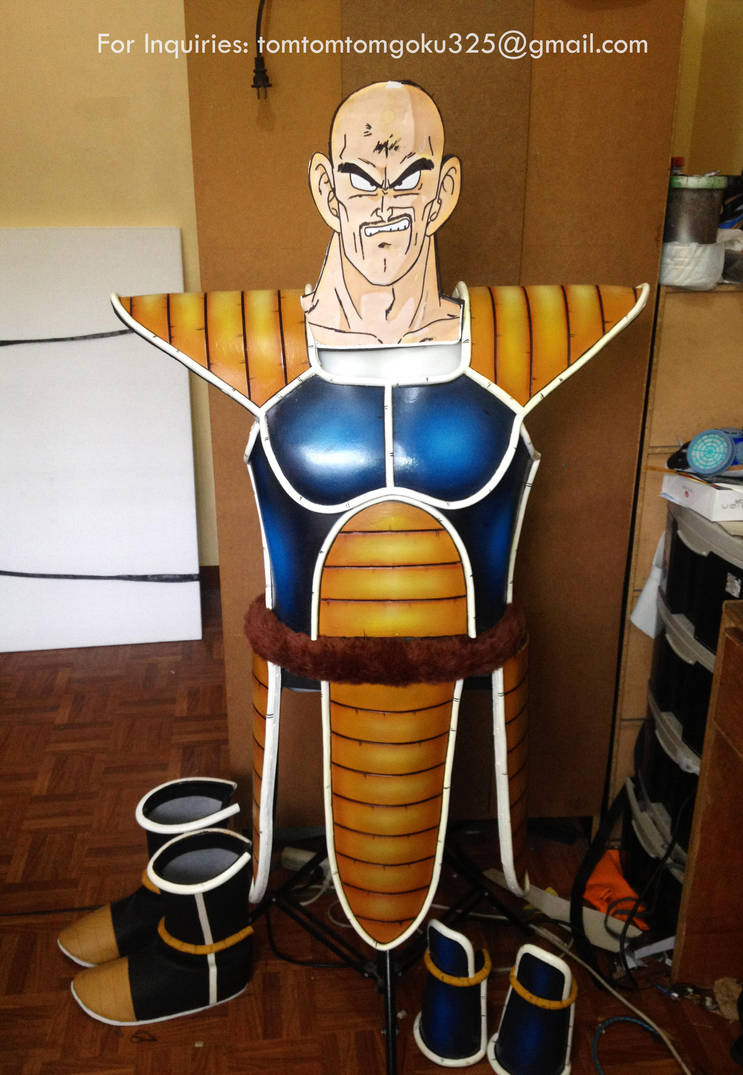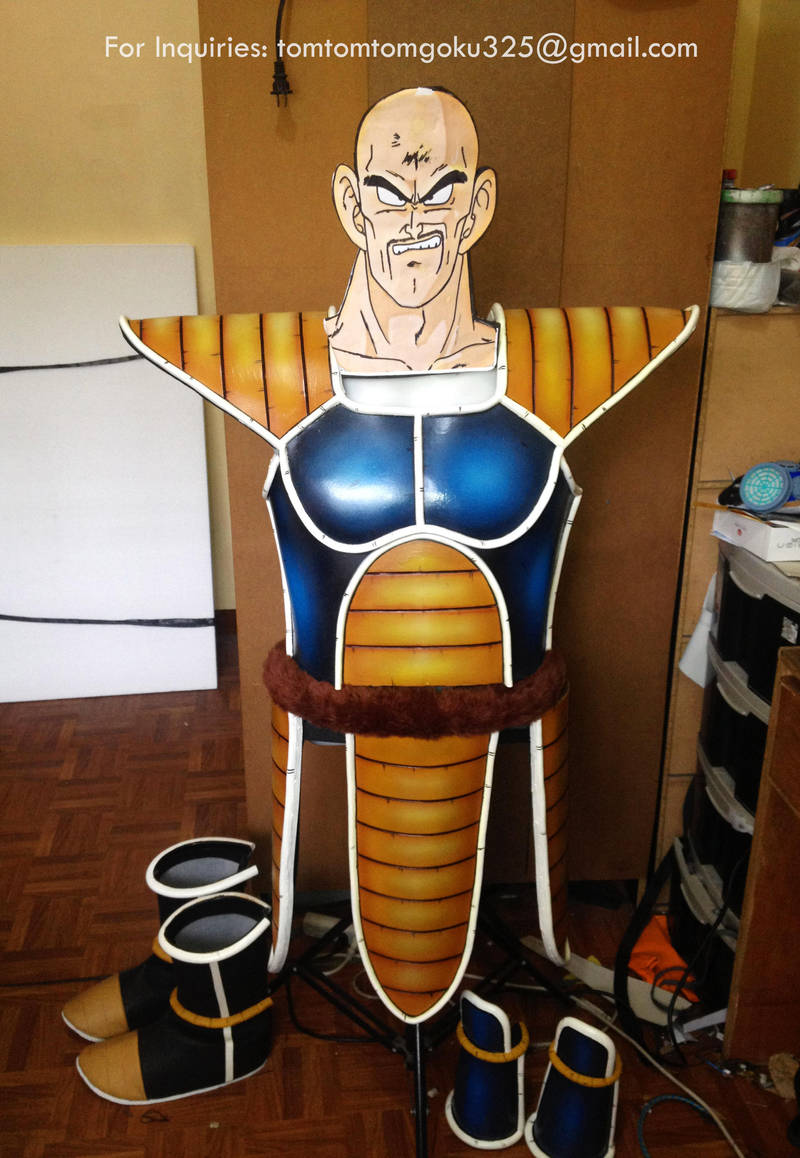 Watch
A Replica and inspired Nappa saiyan armor of Dragonball Z that I made for fan.

Nappa Saiyan armor isn't actually a plain black, It is actually dark blue, I added touch of blue and then for the shadow i use color black.
meanwhile the shoulder and Thigh guards are yellow ochre with touch of brown for shadowing.
Armor and Gauntlets - Eva Foam
Customized boots - Eva foam and Leather
I am open for Commission works, for Inquiries just hit me at tomtomtomgoku325@gmail.com

For other references of me you may check my other account however i prefer doing transaction at my gmail

www.facebook.com/tomasjefferso…
www.facebook.com/zwarriorssupe…