I thought of making commissions out of more silhouettes like those Elsa's I made not too long ago! Here's the details: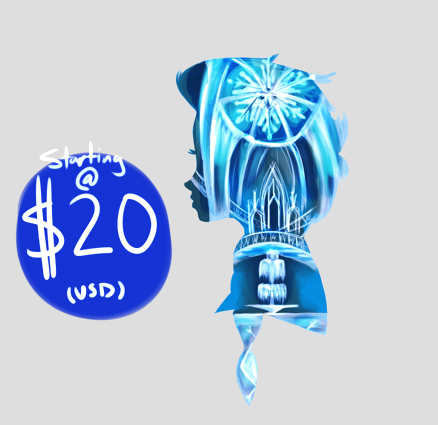 If you would like to commission me:

I will draw any character, OC, fan character, etc, as long as they look PG-13.
I will make a sketch first. If you like the sketch, then I humbly request payment before I finish it.
PAYPAL ONLY.
I will have a spot on my blog that will say if commissions are open or closed and changes periodically. I will be taking 3 commissions at a time.
Please contact me through email, melody.mendez.91@gmail.com for further details if you are interested!
Signal boosting is very appreciated!