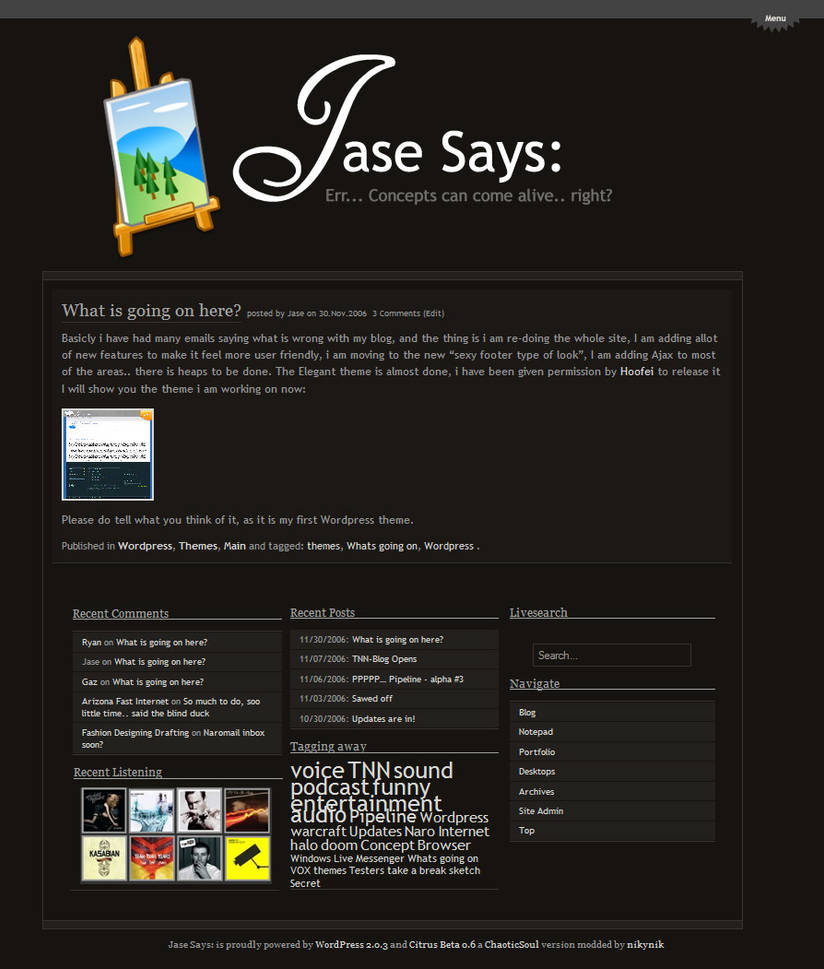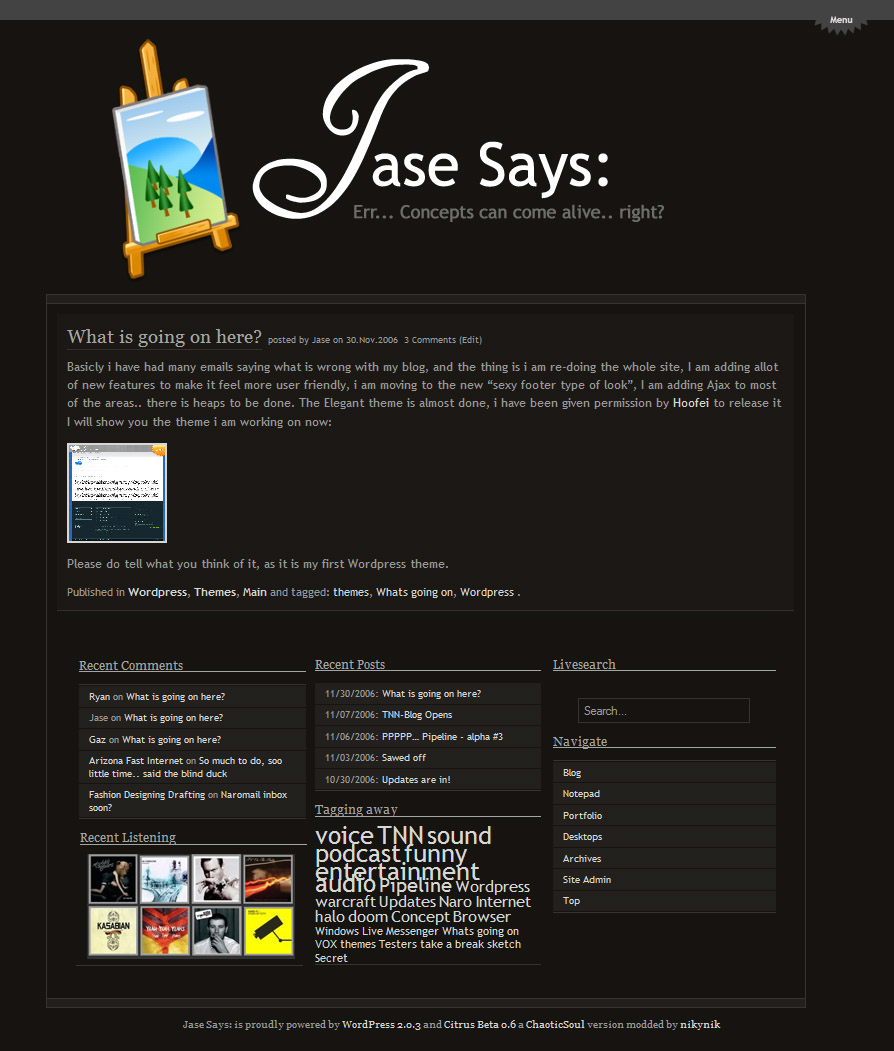 Watch
I have been hard working on my blog for a couple of months now..and walla, i present you with the new and improved Jase says!
first of all whats new?
Heaps, new Updated Wordpress to, 2.0.5, new theme, heaps of plugins:
* Audio player
* Bad Behavior
* Brianís Latest Comments
* Customizable Post Listings
* Filosofo Enroll Comments
* Fresh Comments widget
* Get Recent Comments
* Kimili Flash Embed
* Run For Cover
* Sidebar Widgets
* Subscribe To Comments
* Tag cloud widget
* WordPress Database Backup
* WP-ExtremeVideo
* WP lightbox JS
* WP Movie Ratings
I hope you enjoy the new Jase Says, as i enjoyed creating it!
see it in action here:
[link]