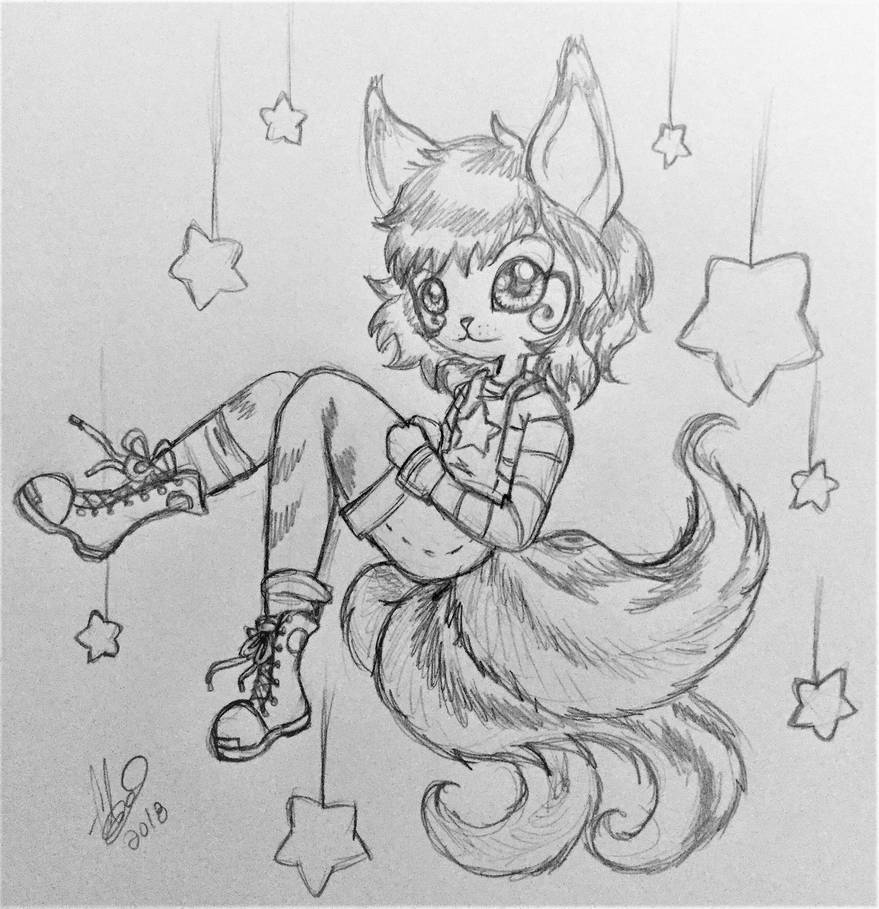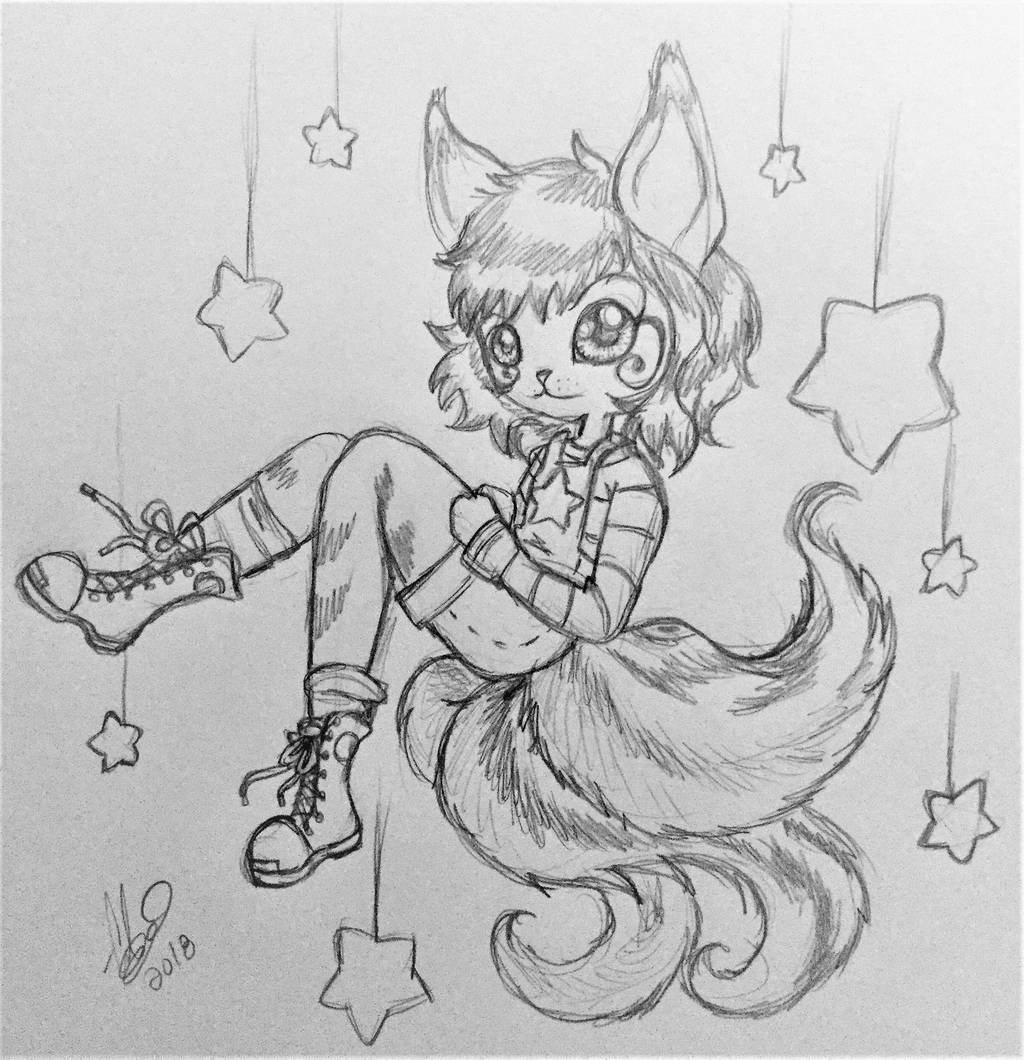 A gift for
nekophoenix
who is the OC owner.
Hope I chose some good clothes for this cutie!

If I were to color it I would make the overalls a classic denim and the stripes on the shirt and the stars rainbow colored. It was a lot of fun to get some antro practice in! :3

Oh my gosh, Mai!

You really, really didn't have to do this, but it is incredibly thoughtful of you to draw me something - especially something so god damn adorable! Wow, It's been so long since I've even seen Mai, this is just such a treat, you really make me want to draw them again!

They would definitely wear those clothes - hell *I'D* wear those clothes given half the chance! I love the star on the overalls and the shape of the boots :3


Those eyes are just absolutely gorgeous, they look like jewels <3 and the way you've framed them with the swirls make them stand out even more. Loving the shape of the ears too - there is something so pleasing about the inner curve!

Thank you so much for making this for me, it means so much to me - I absolutely love it <3 <3 <3
Reply

Oh Im so glad you like it! And your kind words mean so much as well! It was so much fun and totally worth it!
You have such wonderful characters! Maybe Ill get to draw another someday!
Hope it brought you a smile!

Thank you for the opportunity!
Reply