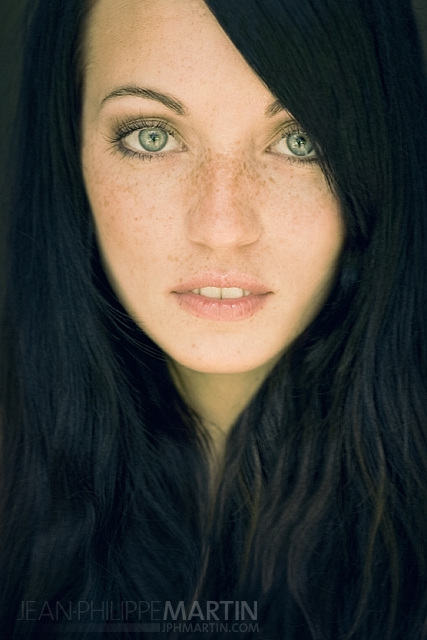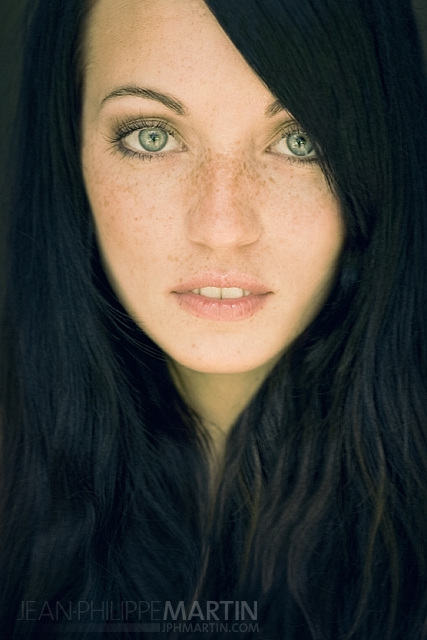 Watch
Model: Jessa
I wanted to photograph Jessa's beautiful face for the longest time, so long that I had given up shooting with her.
Jessa often shoots with my good friend and super talented artist Jaime Ibarra. That day she had come to visit Jaime, and they were stepping out to the back porch to talk and have a cigarette.
As she was stepping out, I asked her if she would give me two minutes to take a quick snap and she agreed yet reminding me that she had no make-up on.
When I do portrait, I love to remind the subject how the frame is freezing time. I like that feel in their eyes, eternal and almost absent.
Rarely we talk about shooting together. I love the idea of capturing Jessa in an impromptu moment. Like she was stolen for an instant.
__________
Location my home Austin, TX
EOS 5D + 85mm f1.8
F2.8
Light: Natural light in door way




©2010 Jean-Philippe Martin Photography » www.JPhMartin.com

My work is protected under copyright law. My images are not produced, represented, sold, distributed, or licensed as stock photography. You may not use, print, upload, distribute, reproduce, alter, edit, or manipulate my work in any way, either in it's entirety, or in portion, without express written consent and license from me.