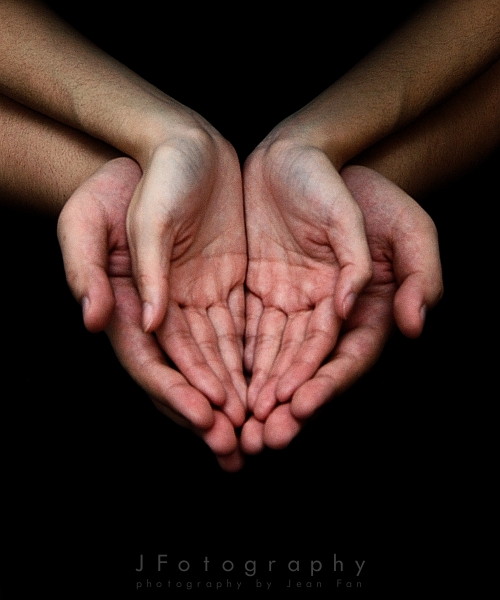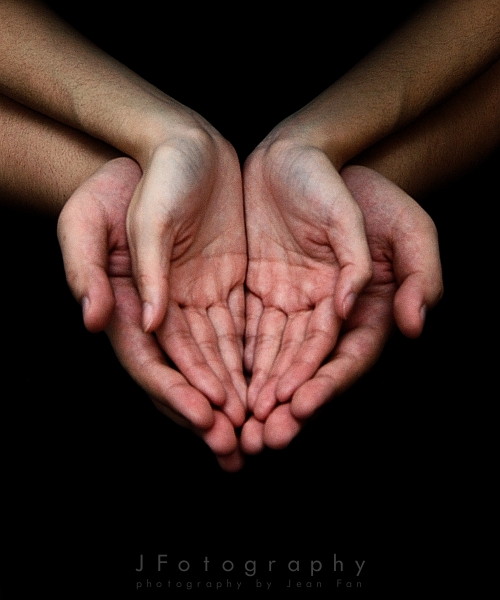 This image is licensed under a Creative Commons Attribution-Noncommercial-No Derivative Works 3.0 License.
Licenses for commercial and derivative use of this image are available for purchase. Please contact me if interested.
*
*
*

Facebook


Website

-----
my hands in yours
-----
Nikon D80 + 18-55mm Nikkor. SB-600 bounced off ceiling for lighting. IR remote triggered with toe

Black shirt, black pants, dark carpet in the background. Post editing tutorial available here:
[link]
-----
Happy Valentines Day 2011

Valentines Day 2010:
*
*
*
Under the CC license, this photo may be displayed on other websites as long as:
1. Attribution (credit) is given to Jean Fan
2. A link is placed on the website linking back to the original photo
3. All other conditions under the CC license are met (photo may not be altered in any way)
Any use of this photo other than as authorized under this Creative Commons license or copyright law is prohibited.