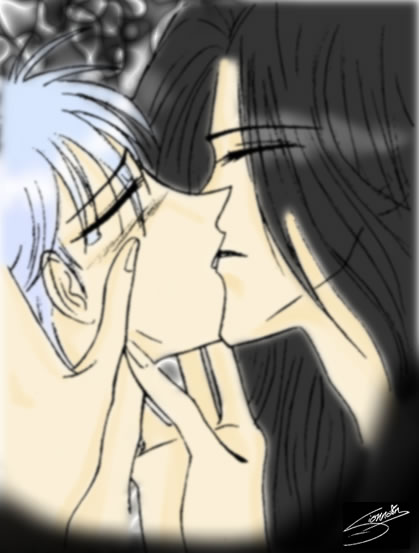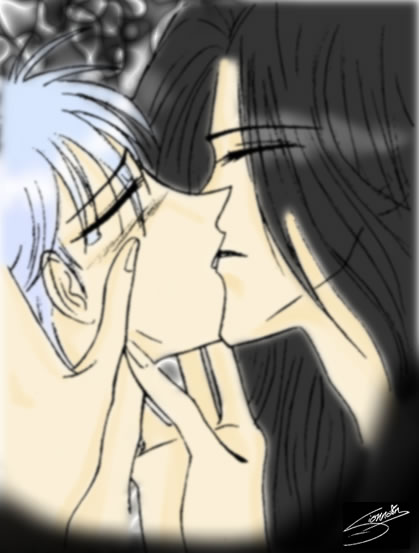 Watch
One of the full-page spreads for my manga If I Fell. This is a part where Gabriel is remembering his time with Lucifer before he fell. I think it's purty, though I'm not too happy with the lines.

awww!!! such beautiful expressions!!
Reply

It is purty, has a tender mood. The lines could use some completion, for instance on the necks and Lucifer's jaw - because I'm assuming that Lucifer is the one with the black hair? I like the lines of their eyes and eyebrows almost mimicking each other, but turned in different ways, like the happy/sad faces at a theatre. The background doesn't seem to fit in, it looks like bubbles from a lavalamp.

And I think you should either blur the top or leave the image un-blurred.

Reply

Thanks for the comment, the criticisms have been duly noted. Keeping in mind the age of this deviation, most of the improvements re: the bizarre blurring have been fixed, however I did leave some of the lines uncompleted for personal interpretation reasons. But seriously, though, thanks. Detailed comments roX0rZ! XD
Reply

Gleh! Very sw33t.....Yaoi r0x0rs! (Blasphemy is one of my favorite words!)
Reply