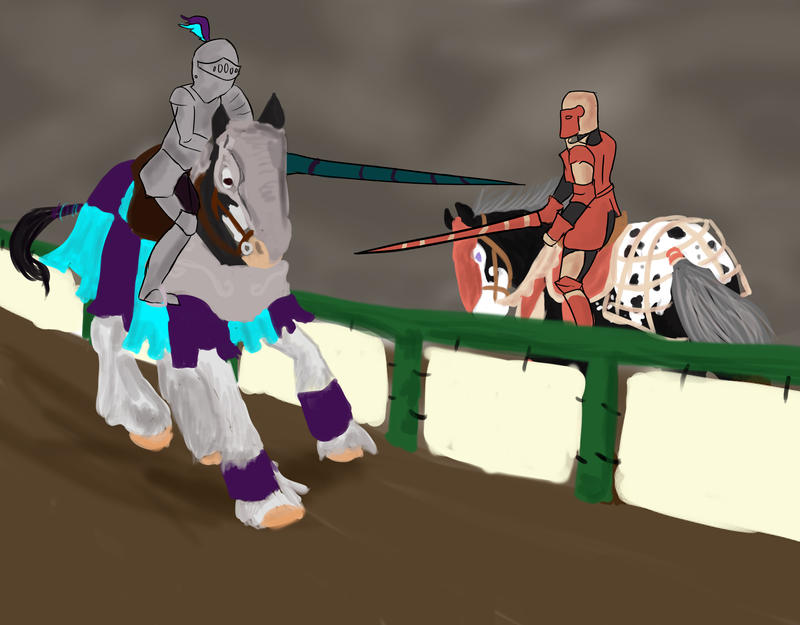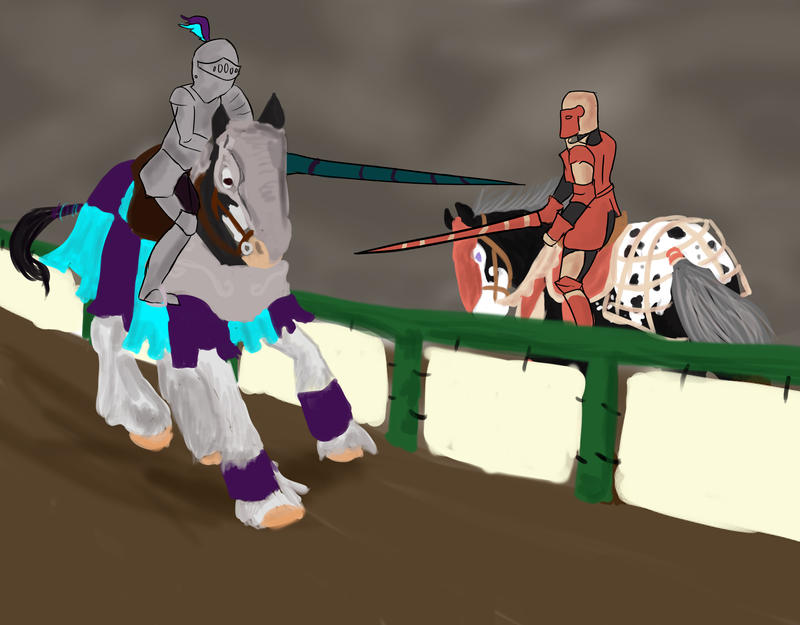 Watch
Ada couldn't believe it. Her strong, steadfast mare had stalled. She picked up quickly, but by that time it was too late, their opponent's lance was seconds away. Ada gulped and braced for the impact.
My entry for the first round of
WTS Summer Joust Round 1
So sorry for leaving this up to the last minute. I had the sketch done for about a week before colouring it. I kept trying to do it and then it was like "nope, I'll give you art block. don't worry, you have plenty of time". But anyway, it's done now, even if it is not as good as I would have liked to have make it. I think it's deadlines - they scare me out of doing anything before I really really have to


This turned out great too! The detail on this is crazy and with such hard poses it's amazing what you've been able to do.
Reply

I

jousting!

(We have a Renaissance festival that comes to my state once a year, and I adore watching the mini tournaments they have.

) So cool to see some HARPG jousting. (I don't feel like I see a lot of that around DA.

) Good luck with the event!

Reply

ooh that sounds like so much fun!
I didn't get to the next round, but I don't mind, it was fun

Reply

HOLY CRAP YOU ARE FREAKING ME OUT. I PICKED LIKE THE SAME ANGLE OMG NOT EVEN KIDDING. FOr a minute there I legit thought I had uploaded mine and forgotten- I finished at 6 this morning and went to bed because I was too tired to write a story and upload, then got called into work at noon....but holy crap, this is way close to what I drew ><; Also, good job, but you'll probably have the same freakout I just did when you see mine!
Reply


Yeah I just saw it! Although it's probably my fault for not putting my own horse in the foreground of the picture, but this seemed to be the only angle that was working for me

Thank you!
Reply

Reply