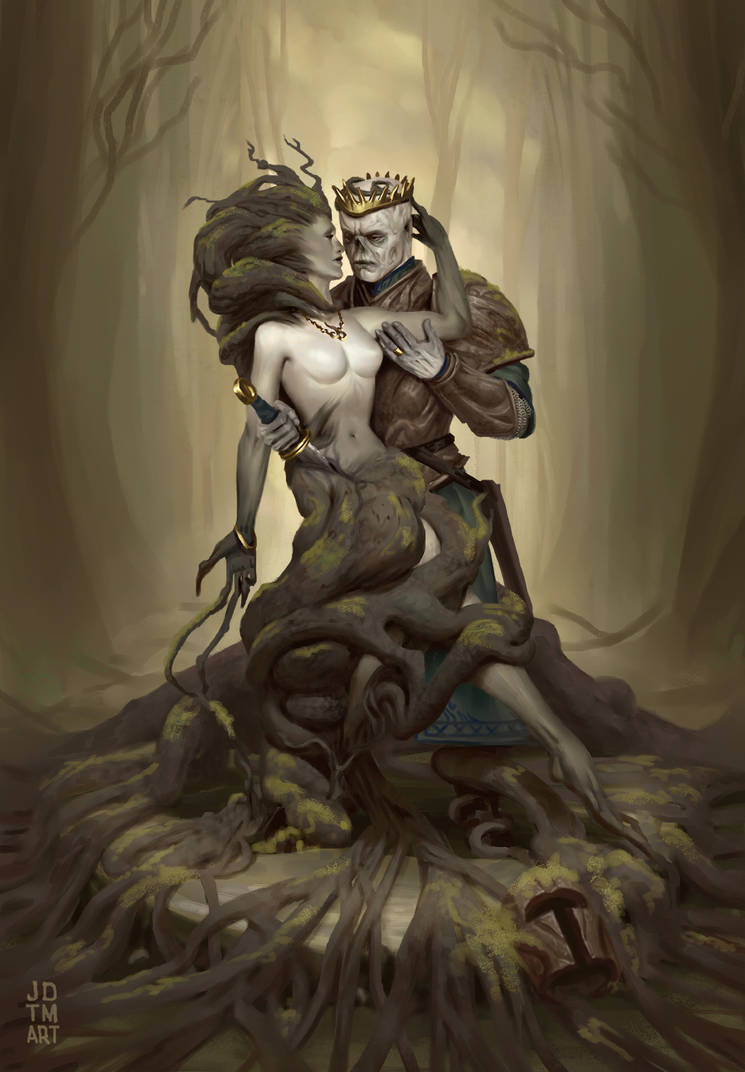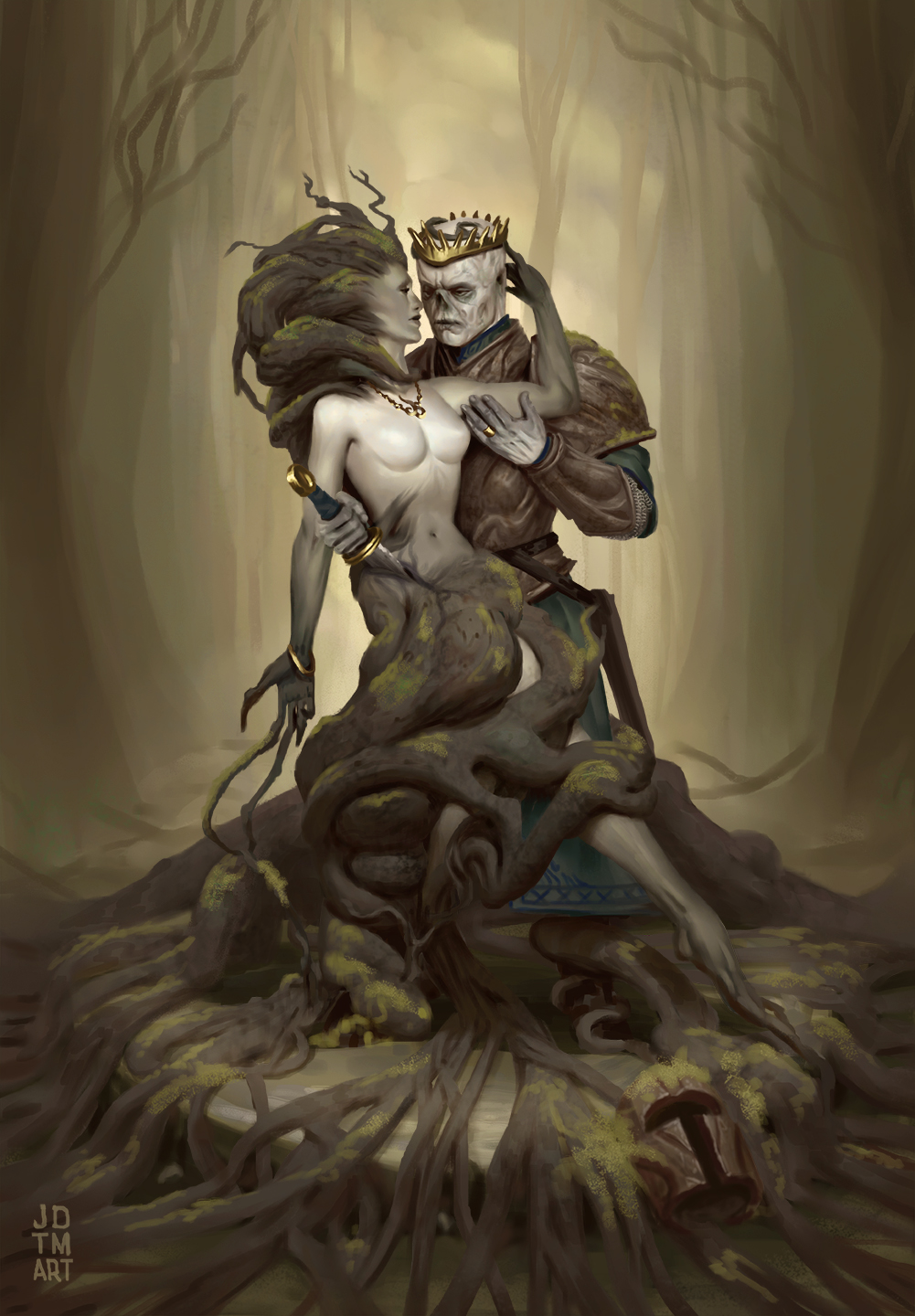 Very good picture indeed!!
Reply

Great concept and painting !
Reply

Reply

Reply

Love it, amazingly done

makes me curious about the story behind it

Really great job with the details and the color palette is amazing
Reply

Thank you!! The basic story - is a king of men, and mother nature in love.The king of men tried to control nature and keep her for his own, and in doing so he became trapped in her grasp for eternity. Mother nature laments what they once had and that she has survived long past her lover. She too is entangled with him forever but is constantly reminded what could have been, and how things went wrong.

something along those lines haha
Reply

I actually love the story! it's a great metaphor for general human behavior in my opinion

And I love how it inspired you, you portrayed the ending perfectly, emotions on her face are, now that I know the story, much more clear and vibrant, the sorrow and regret, love and betrayal and sadness, all there. Magnificent work

Reply

Moody, and haunting too.

I'm impressed!
Reply