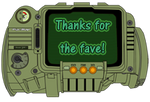 How to pronounce my username; just pronounce the letters! Jay Dee Oh Ee Em. It stands for John DOE: everyMan. When I joined, I was just a lurker; just another face in the crowd. I wasn't really interested in posting my work.
I was accepted to the Joe Kubert School of Cartooning and Graphic Art but couldn't afford tuition. Shortly after, fewer than three months, my best friend was murdered. I spent a great deal of time in a depression during which I stopped drawing. When I started up again, years later, the joy was gone and it was/is a slow process getting back to where I was.
I am currently writing a new novel.
I'm a firm believer in creating things your way even if people say you suck. Pick your favorite artist in anything: writing, painting, photography--anything--and you will find people who hate that person/group. Now imagine what your world would be like if that person had given up because someone didn't like their work. Awful, huh? Share your style. Share
you
.
What you may not know: I have a lot of artistic resources collected in the links to the left (Cool Links) and in my favorites under Tuts (tutorials).
"Are you from Hammerfell? 'cause you make my sword curve."
helpplz.s-nel.com/
Favourite Books
The Shining, The Bridge Over the River Kwai. . .
Favourite Writers
Stephen King, Harper Lee, Cormac McCarthy. . .
Favourite Games
Metal Gear, Silent Hill, Legend of Zelda, C.o.D., Halo, Fallout, Arkham Asylum. . .
Favourite Gaming Platform
360