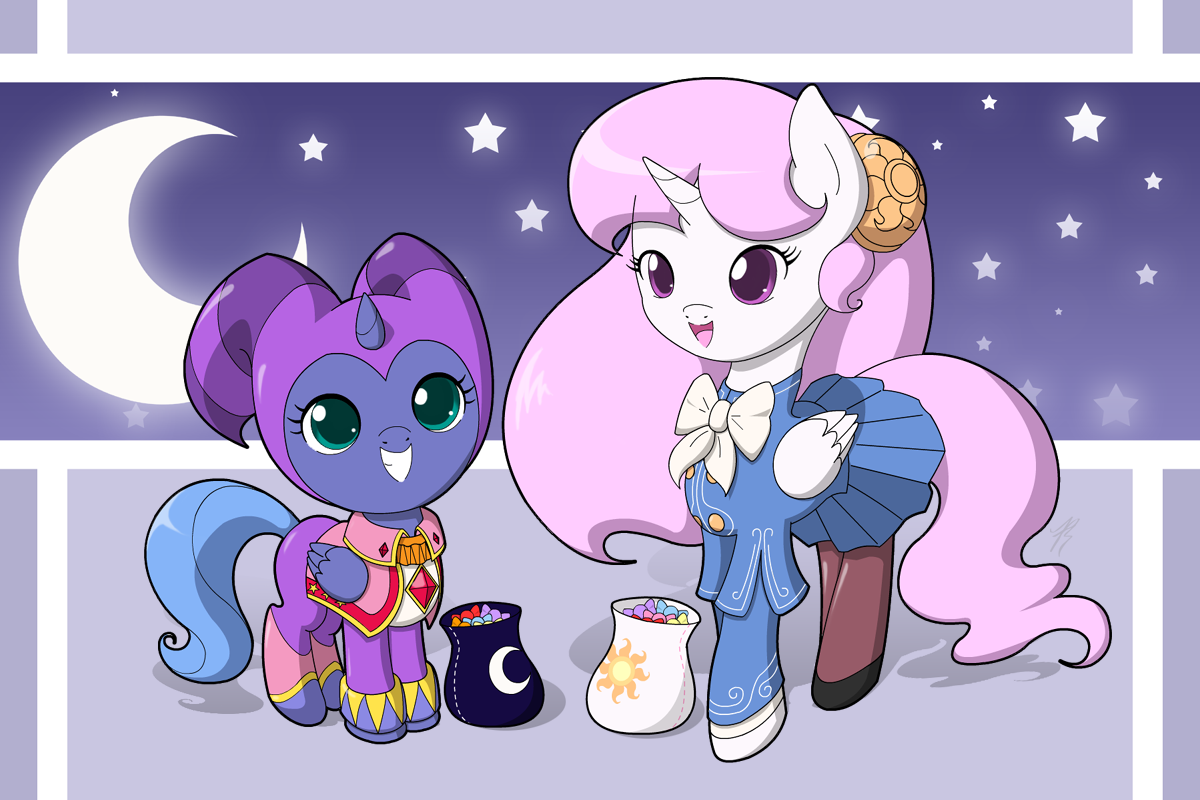 Watch
Finalized version. Now Celestia and Luna are all ready for the night!

Technically, Nightmare Night wouldn't even exist at this point in time for these two as fillies. But whatevs, just wanted to draw them in costume! So again, here's Celestia and Luna in the most fitting Halloween costumes I could think of, based on somewhat obscure video game characters. One has something to do with nights and dreams (Sega's NiGHTS, a lot of you got that right), and the other is still a sun goddess even when in costume (Ingrid, a lesser-known character who only appeared in two of Capcom's fighting games).
Happy Halloween, everyone!