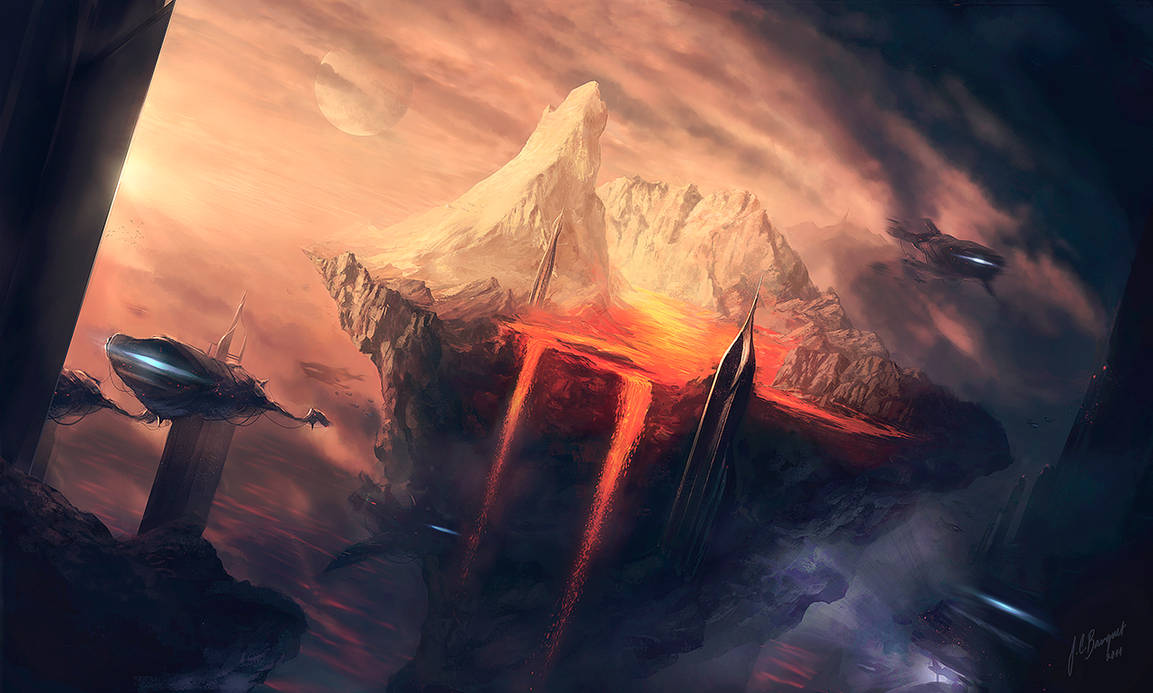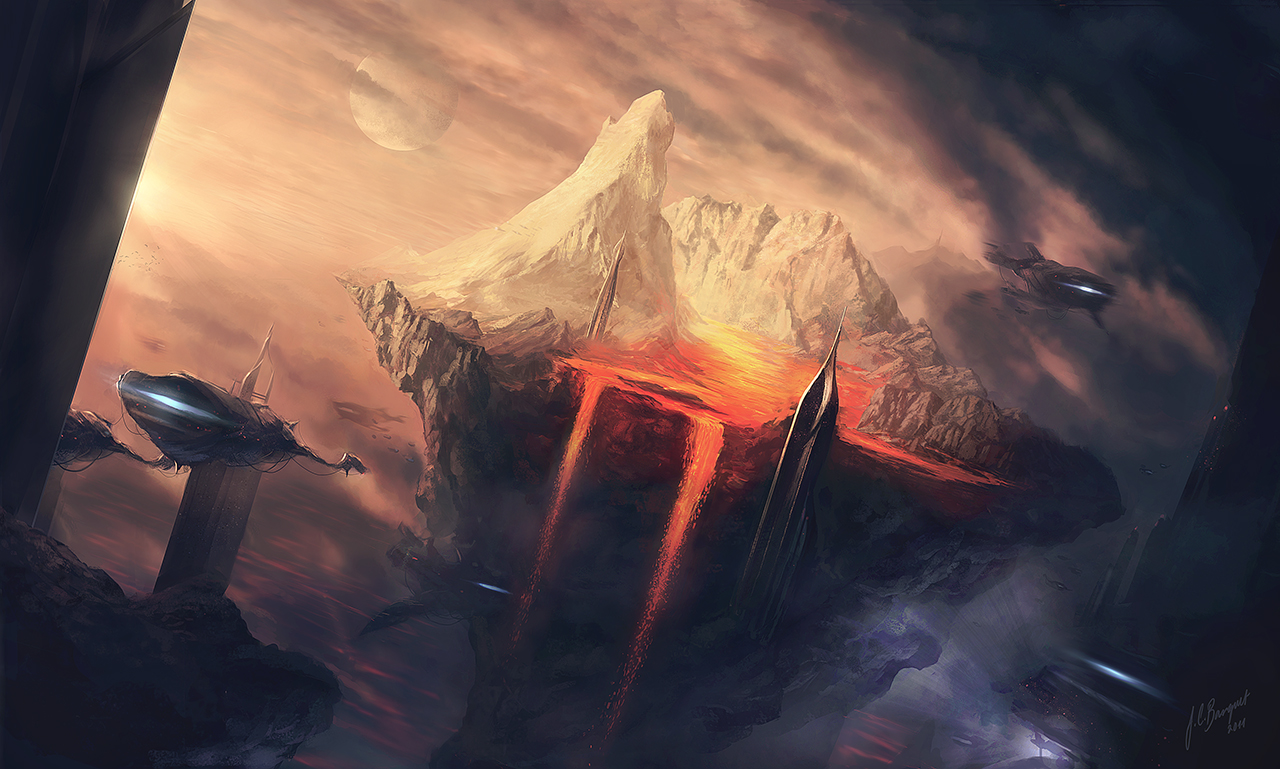 The contrasts between the hot colors from the top and the cold colors from the bottom give a big impact to this piece,making it look very beautiful to the eyes.
The complexity of the details and the advanced tehnical skills used give to the piece a very realistic look,and also putting the watcher into the fantastic atmosphere of the piece.
It's visible how much attention and time spent the artist making the piece. Each part of the picture is full of details. The shades and the lights are in the right places,the edges are visible and the contrast and saturation are well choosed and the artist's talent is incontestable.
The Artist thought this was FAIR
62 out of 67 deviants thought this was fair.
What can I say that would describe this painting, besides Amazing! Despite the Origin of the painting (Photoshop) it is truly an "Eye Popping" piece. I have seen other things of this quality, but considering the way it was made, I am not so surprised. Still with out a doubt it still is a beautiful and alluring work of art, as well as awe inspiring and stunningly well done. A true sight to behold. I look forward to more works like this one, as it is both dark and mysterious, and surprisingly pleasant. Truly a Job well done! Good Work!
The Artist thought this was FAIR
33 out of 40 deviants thought this was fair.