Hey, I am JBCBlank.
You can call me Kira (that's my Fursona's name)
I am a furry and a digital artist.
I have been in the furry fandom for over a decade, and have been professionally drawing for a couple of years.
Take your time and look through my art.
COMMISSIONS OPEN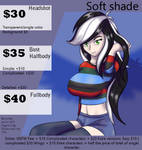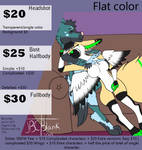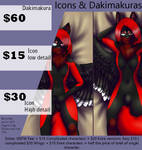 :thumb739155706:

Patreon

www.patreon.com/JBCBlank
Want a commission?
Send an email to: commission.jbcblank@gmail.com
and we will discuss it.
JBCBLANK'S COMMISSONS
Current Queue:
trello.com/b/29GDMBaR/art-queu…
☆·.¸¸.·´¯`·.¸¸.¤
Favourite Visual Artist
Atryl
Favourite Movies
The five people you meet in heaven, the help, pretty much any movie that can make me happy cry.
Favourite TV Shows
F.R.I.E.N.D.S. The good place, Big Bang theroy, Grimm, Supernatural
Favourite Bands / Musical Artists
I don't listen to music as much as I used to but I still love all the 90s and 2000s music that was on the radio back then
Favourite Books
A clock work orange, The help, Awoken, Practical magic, Smoke get's in your eyes
Favourite Writers
Mitch Albom, Caitlen Daudy, Shane Daweson
Favourite Games
Rocket Knight Adventure, LoZ
Favourite Gaming Platform
computer
Tools of the Trade
Artisul D10, Clip Studio Pro, Photoshop
Other Interests
Manga, Anime, Art, Games, music!