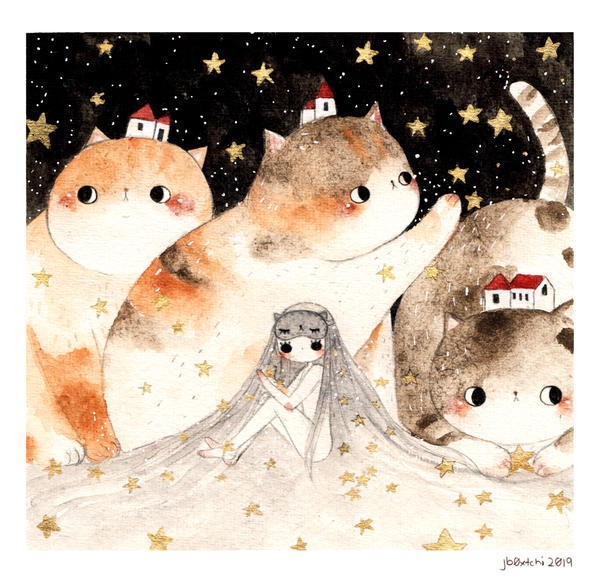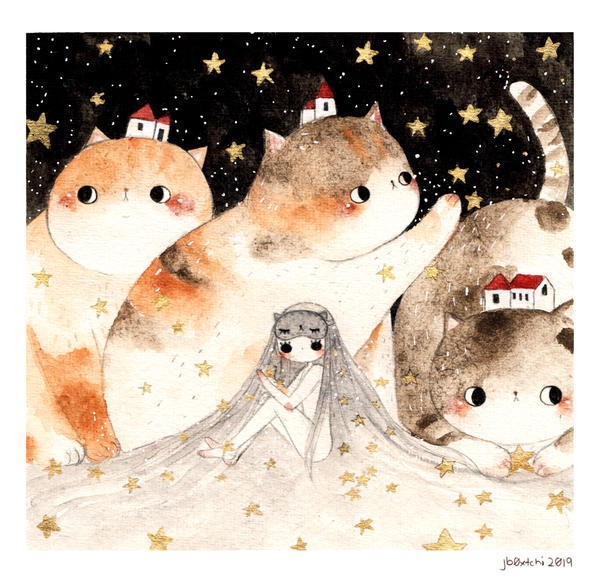 Watch

I so so love this, the huge cats, the stars, the hair, you have such amazing art!
Reply

thank you!! i love giant cats too

Reply

This is so cute
Keep up your great work
Reply

Reply

Reply

Traveling cities over the head of giant cats... I don't want to imagine the situation if suddendly they find a giant yarn ball.
Reply