:thumb547725379:
People I personally know:











Languages:



Tumblr:
www.tumblr.com/blog/jazzlover5…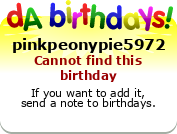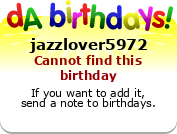 I favorite everything that I'm a fan of (and what I think is pretty). I'll occasionally change my profile, but I'll leave this message here.
You see my "real name?" That's the protagonist of "The Playlist," except she hates being called that. Phily is my persona. I'll use her whenever I'm talking about personal events in the journals.
I love to draw with my Prismacolors. There are three types I have: Premier, the bold, colorful set of 48. Verithin, the hard, light set of 36, and Col-Erase, light, erasable set of 24. I only use my Premiers on significant drawings. I'll use Verithin for at-home drawings and Col-Erase for at-school drawings.
During Thanksgiving week of 2015, I got a Wacom tablet. I can make digital drawings with the program Artweaver/Gimp and the Wacom tablet. Many of my at-home drawings will be digital from now on.
I won't post a drawing until it is absolutely finished.
I have several projects going on, but my most consistent one is SWAP Ensemble, which is the top featured folder on the left (or the top if you're mobile).
More personal traits:
I don't mind swear words, but I'd appreciate if you don't use them anyway. Also, even if I'm okay with swear words, I will refrain from using them because it just doesn't feel like "me".
I am Roman Catholic and Filipino.
That's all I can say now. Ingat!
(The paragraph part of this widget was last updated on 16 May 2018.)