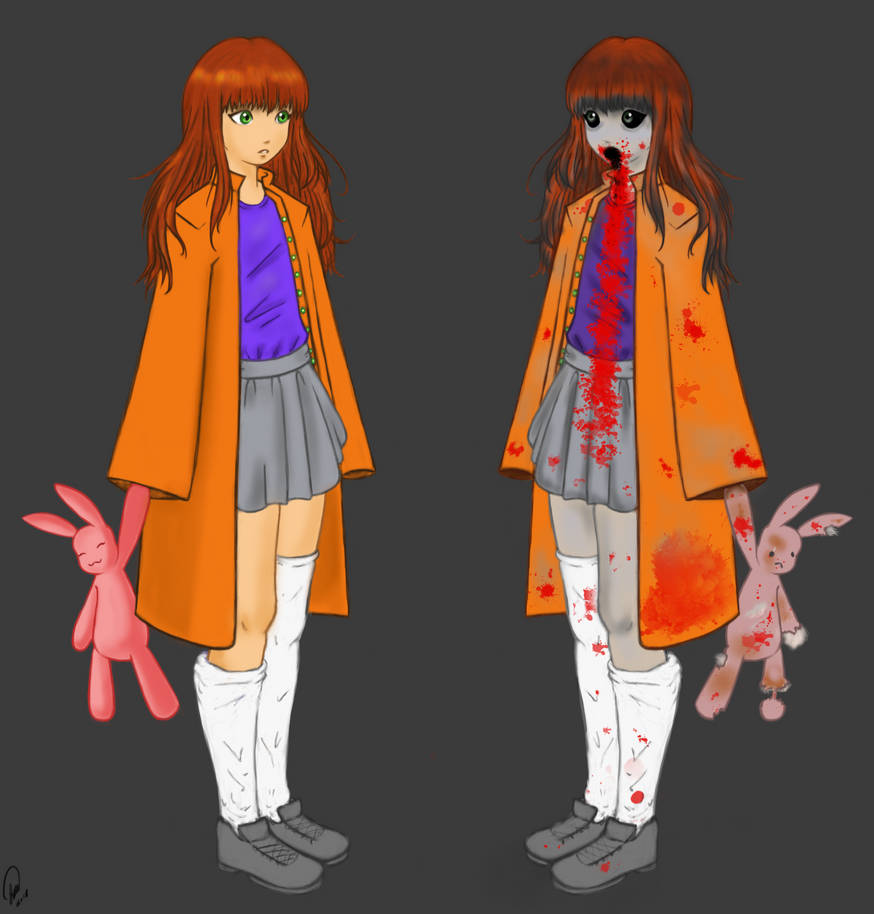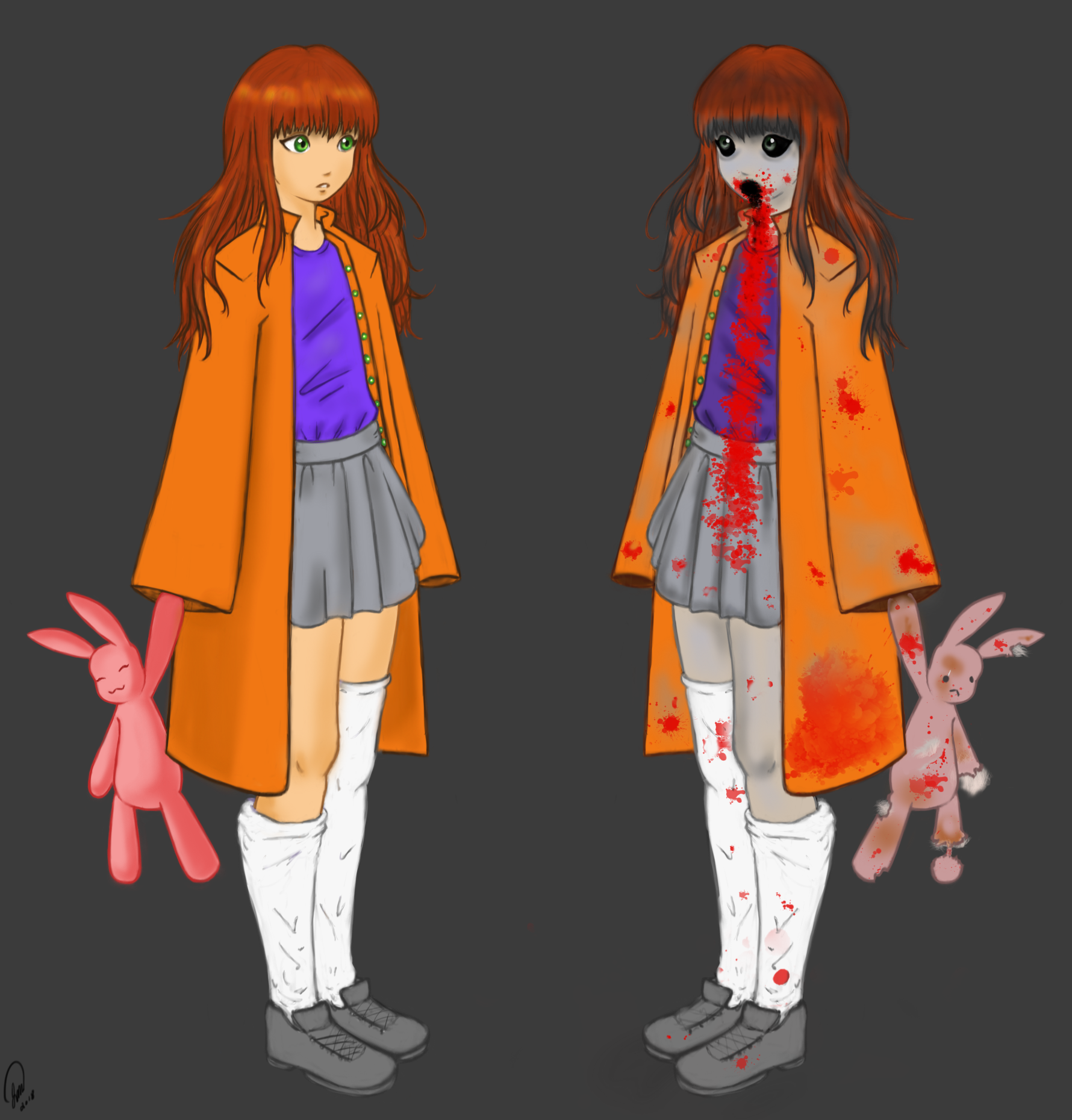 Fan Art of

character "Missing Piece" for her up and coming horror game FleshPort. Check out her amazing artwork as well for more info for her new game.
Deviant Art Page:
zenblood.deviantart.com/
Group Page:
fleshport--fanport.deviantart.…
Website:
www.zentientgames.com/
YouTube Channel:
www.youtube.com/user/ZendettaS…

Reply

Thank You! I still need more practice on the folds

but glad you like it!
Reply

Wow! This is freakin' awesome! Seeing how others interpret the "alternate version" of Miss Piece is always really interesting. I love that the corrupt version's bunny is unraveling and covered in filth. Really nice work!
Thank you so much,
Jazzie3000
, I love it!
Reply