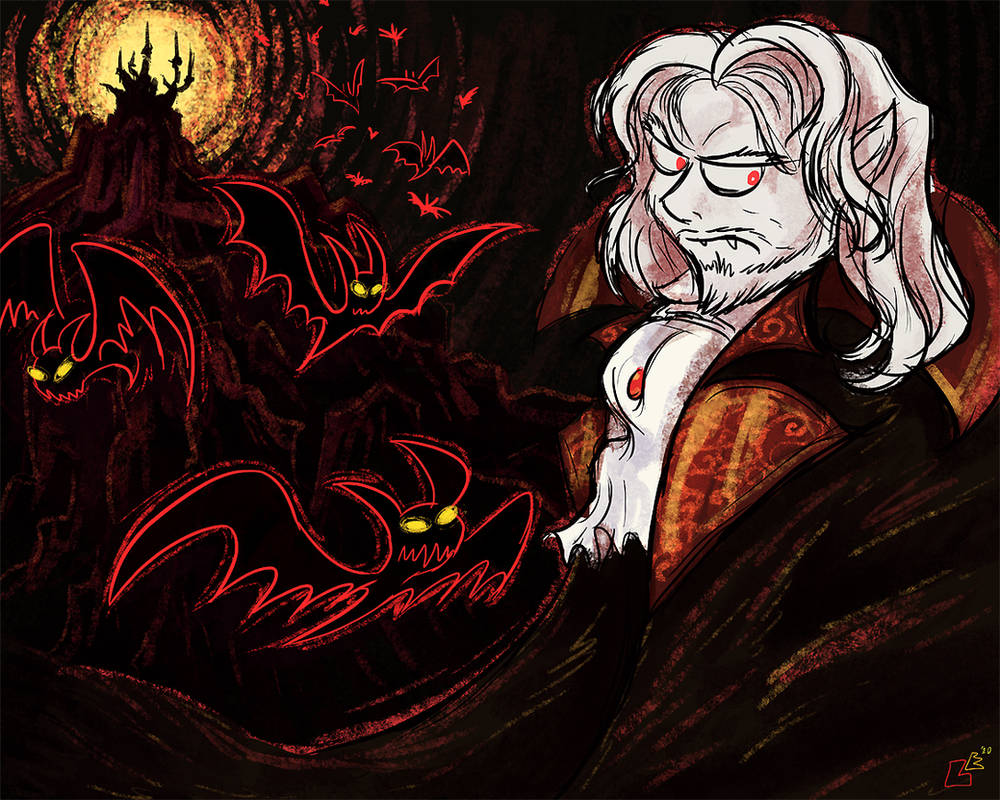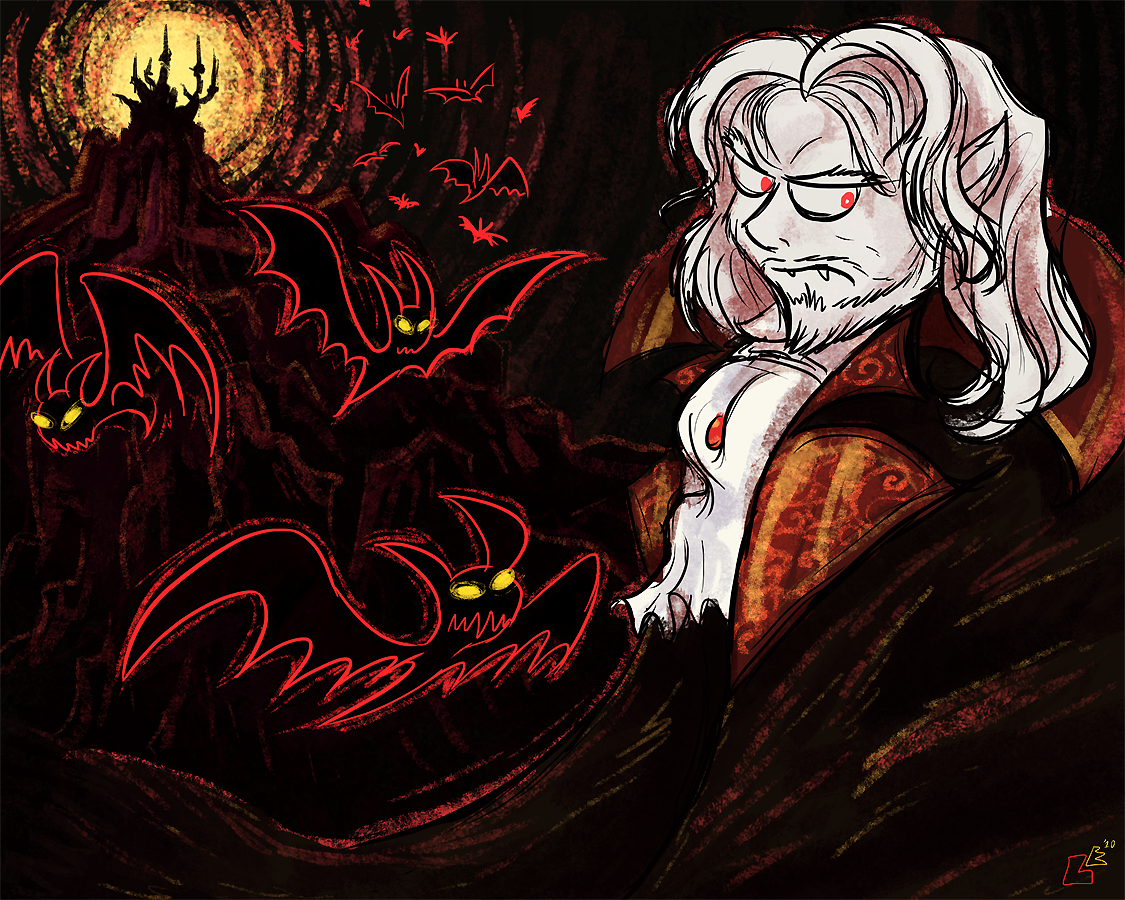 Watch
A (kind of) wallpaper-sized version of the Castlevania poster being given away. WHEN? WHERE?
WHY, AT THE SPEED GAMERS' CASTLEVANIA MARATHON!
Oct. 29th-31st, TSG will play a TON of Castlevania games. It's a live show! And it's to benefit the Rockin' H Ranch, a place that helps out several charities! YAY!
Want to win the poster or any number of awesome prizes? TUNE IN AND DONATE! DOUBLE YAY!
Go to
[link]
for details!

reminds me of "a day in dracula life" in youtube, dracula is pissed because ball-mont keeps stealing all his cash and the pot roast too
Reply

Man, what did you do to get that effect on the moon? Magic? Some form of moon-magic?
Reply

It's actually one of the Photoshop brushes, though technically it's a custom brush I saved after messing with it a bit (adding color dynamics, etc). It's been a while so I can't even remember which stuff I altered, but I'm always screwing with the PS brushes and playing with the results, so try it out! It can be pretty fun

Reply

Defintely try out stuff like that. I've been messing in Photoshop lately and getting some very trippy effects, and that's without altering the brushes much. Now I feel even more compelled to mess around with the brushes! :3
Reply