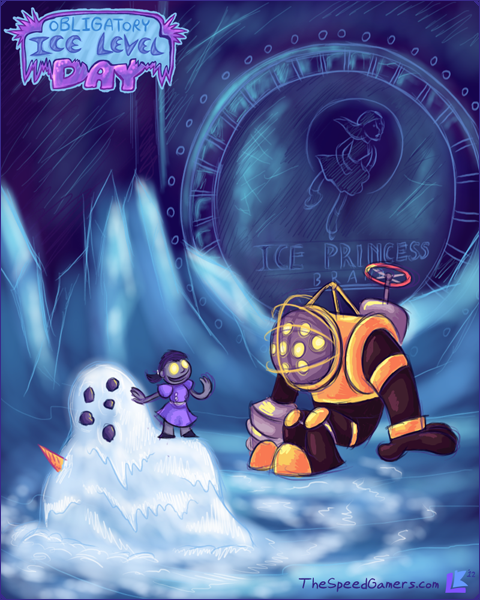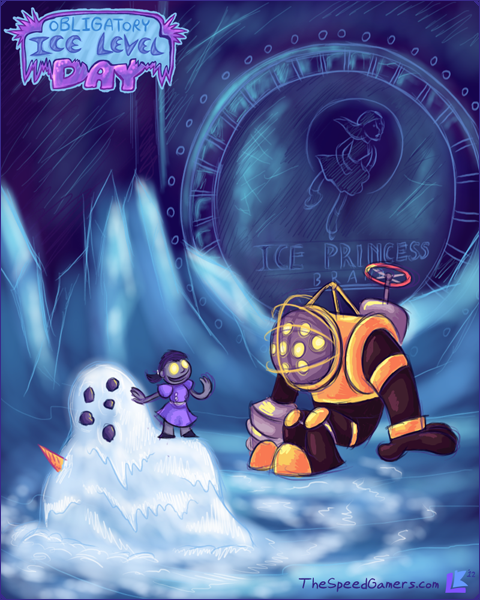 Watch
A holiday card for OBLIGATORY ICE LEVEL DAY, a silly, made-up holiday! Find out more here!:
[link]
It's made up by The Speed Gamers! Check out TSG's site here!:
[link]
See the original post here!:
[link]
The Speed Gamers is a great gaggle o' geeks who play video game marathons as a live show to promote charity! From December 14th-17th, they'll play a ton of Mario games for the Make A Wish Foundation! Check out the info video here!:
[link]
We'll be giving away some nice prizes, including hand-made wooden item blocks, and a Wii U Deluxe!
Spread the word about the marathon! Post about OILD somewhere and post proof in the forums! Do ice-level-themed activities and post there too! You might just win a game! Check out the forum post here!:
[link]
Don't forget to check out the sites of the artists who made some nice remixes for past OILDs!
Posu Yan:
[link]
DCT:
[link]
Joshua Morse:
[link]
Select Start:
[link]
Please spread the word and help out this great group!