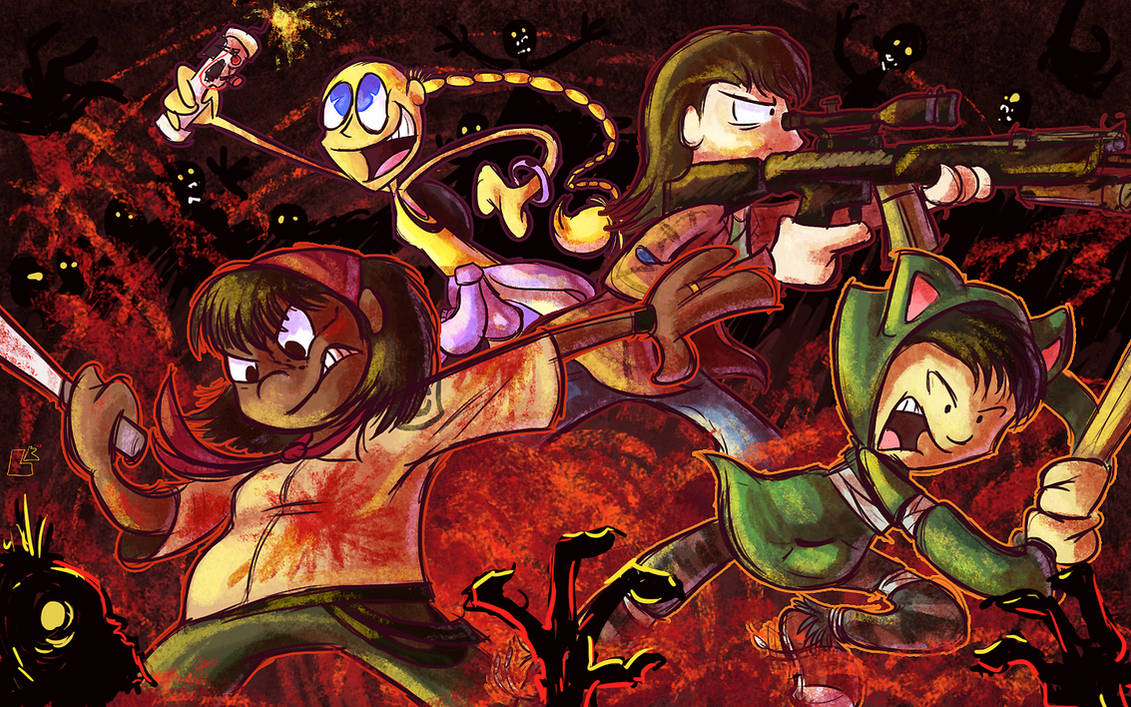 Watch
HEY! IT'S A WALLPAPER! So

and I have these four female Left 4 Dead survivors, though at the moment they're all still named after the zombies they'd become if they were infected.
"Charger" is the (mostly) no-nonsense leader who tries to keep her mind on the task at hand while the other three are cracking jokes. "Hunter" is an energetic traceuse who loves to leap into the fray. "Smoker" is a sarcastic cynic who keeps to herself. And "Jockey" is some poor girl who deludes herself into thinking everything is fine as a coping mechanism.
Charger and Jockey are mine, and Hunter and Smoker are

's. THOUGH REALLY THEY'RE HIGHLY DERIVED FROM LEFT 4 DEAD WHICH IS VALVE'S ANYWAY SO YEAH.
ANYWAY it's Halloween so I figured we needed some hardcore wallpaper of these four. GO GET 'EM, LADIES.