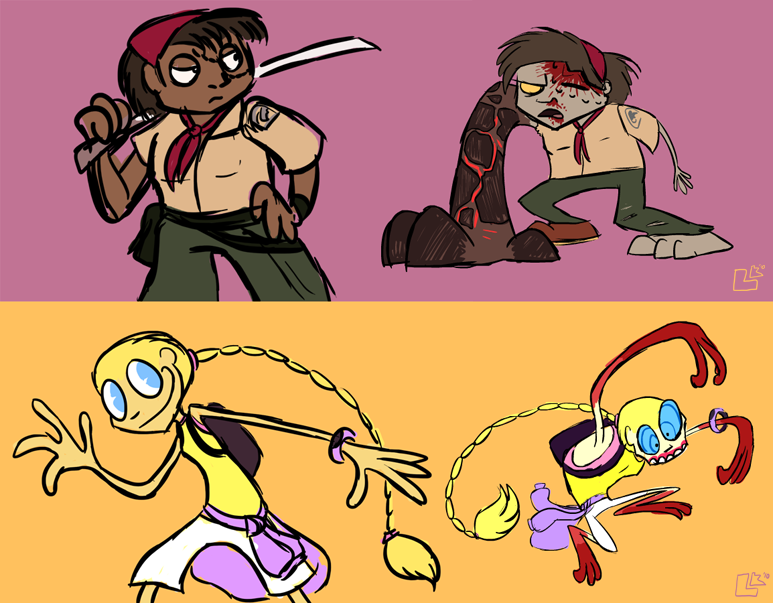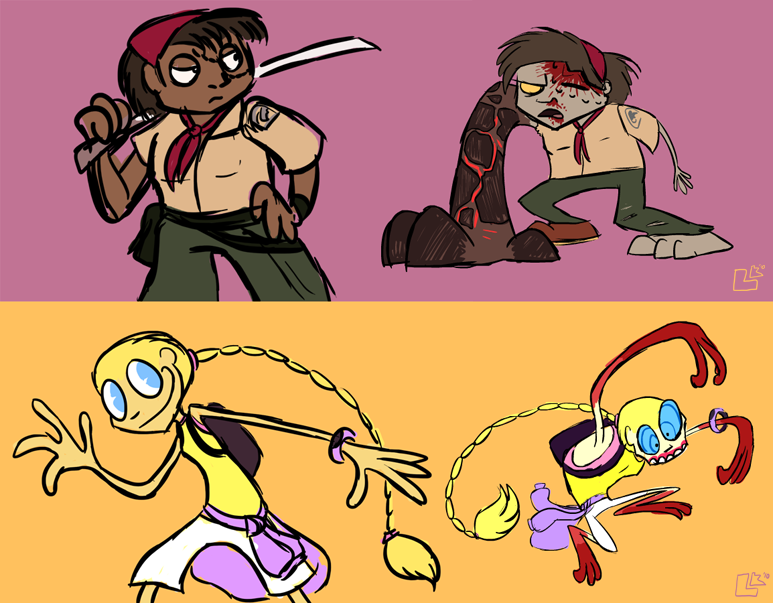 Watch
So after seeing one too many SEXIFIED female infected/survivor Left 4 Dead fanart,

decided to try her hand at creating a female Hunter and Smoker:
[link]
... Which then turned into the adventures of two girls who have kind of a love/hate relationship going:
[link]
.... which then turned into the tragic infection of two people who had lives before ZOMBIFICATION and how those memories affect their Infected lives:
[link]
and
[link]
Seems weird, but if you've ever had characters just kind of run off and do their own thing, you'll understand.
ANYWAY THAT SAID Zar and I were discussing the concept of an all-female Survivor team, with the aforementioned Hunter and Smoker instead being immune to the virus, and here we are today.
The lady on the top is a short, burly woman in her 30's who owns a zoo and has spent most of her life traveling the world to help conservation efforts and do zoological research. Zar mentioned how "Hunter" and "Smoker" would be somewhat lost in the zombie apocalypse, so I figured they could use a Bill-esque leader who knew how to survive harsh conditions. The Infected's behavior is rather animalistic so I figure she could easily read their body language. She is also serious ALL OF THE TIME. I know the whole "scar on the face" thing is played out but well... an alligator chomped on her head, what can I say.
The blonde girl is younger and doesn't completely accept the end of the world. Anyone out of her line of sight is "perfectly ok" and she's deluded herself into thinking anyone she ever knew or cared about is "probably in the next safe room." She leaves cheerful graffiti all over the place even though it's very obvious the people she's writing it to are long dead. Just kind of disconnected from reality to an extent I guess. She also seems to assume anyone who dies will just appear in a closet and that the ammo piles have infinite ammo in them...
And since Zar's characters started off as Infected designs then these two need some too. So hey, Charger and Jockey!
NO THIS IS NOT NERDY AT ALL SHUT UP.