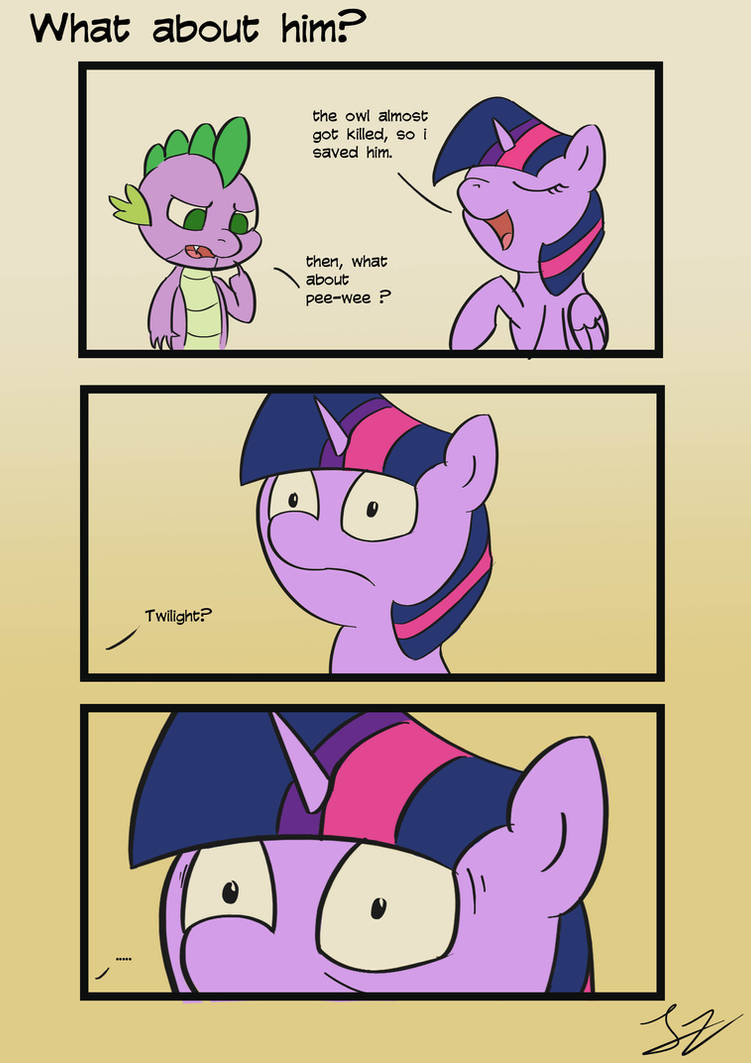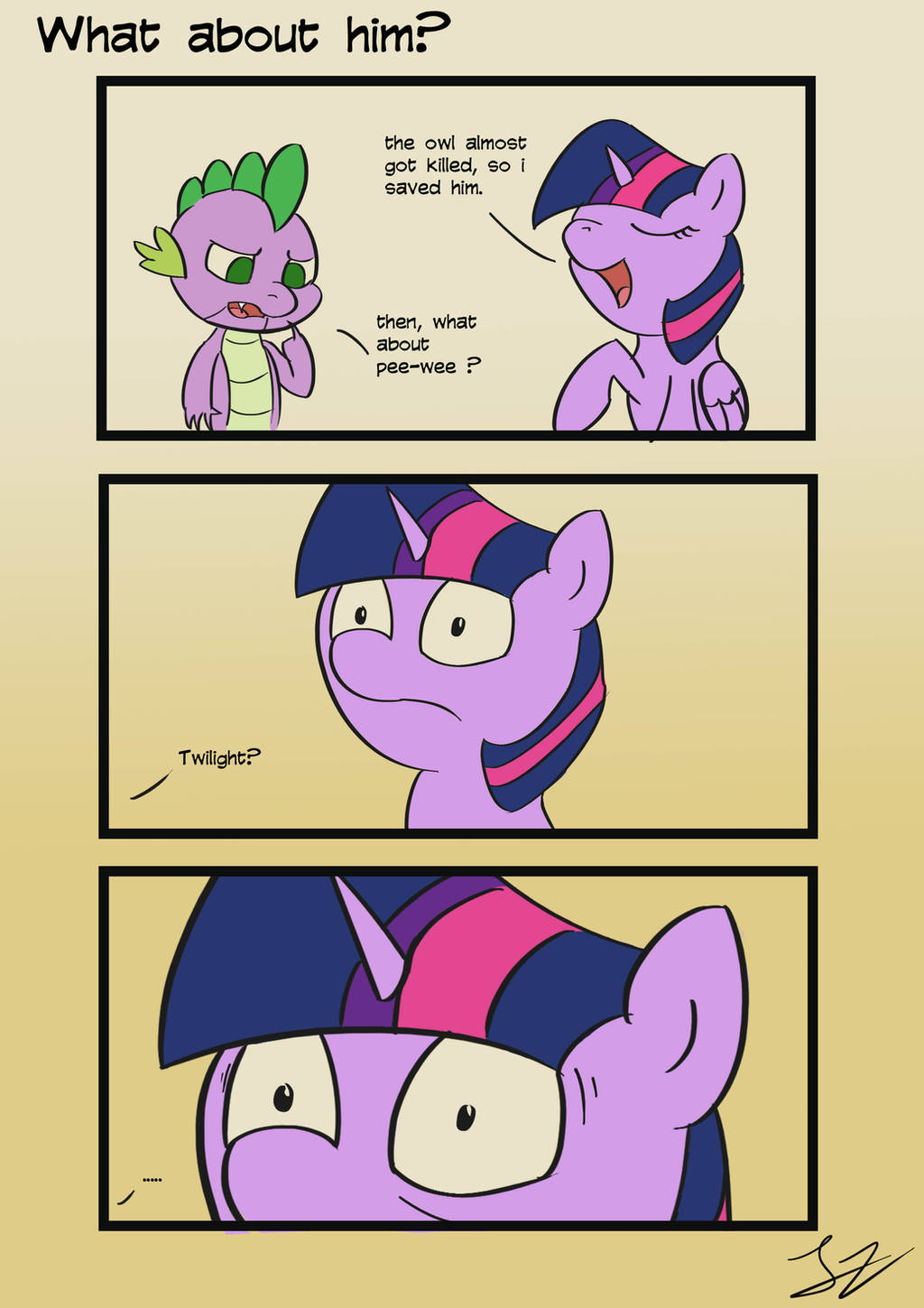 Watch
Poor guy, he forgotten for so long.
My little Pony Friendship is magic copyrighted by Hasbro
(edit) : I completely forgot about pee-wee that he was returned to his family while making this comic, because i've seen a lot of spike and pee-wee fan art. soo... pee-wee is save.

THANK YOU for reminding me everyone!