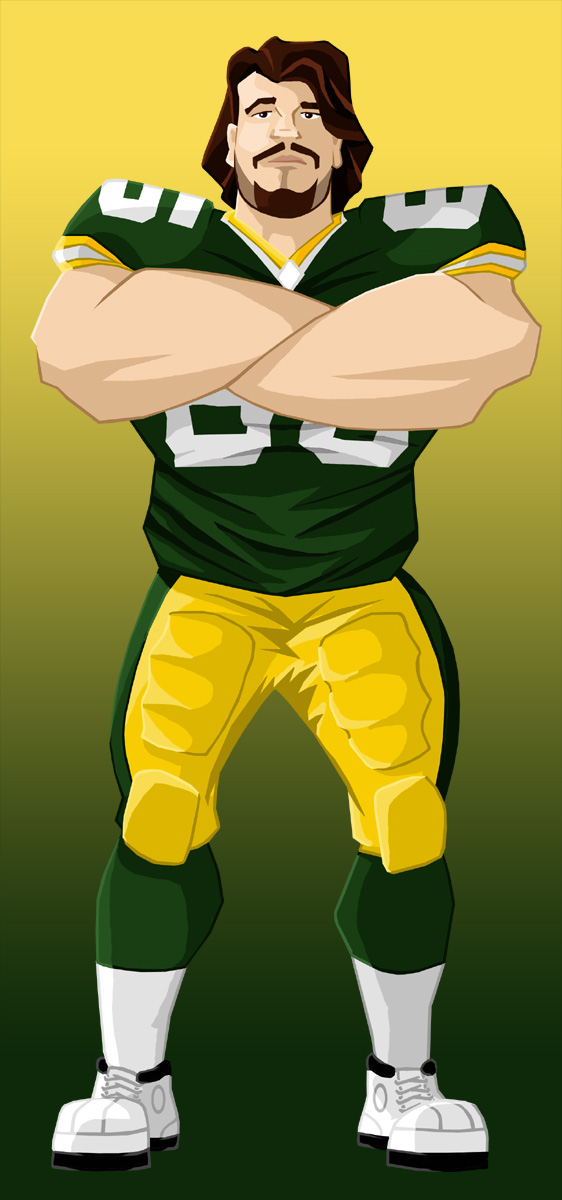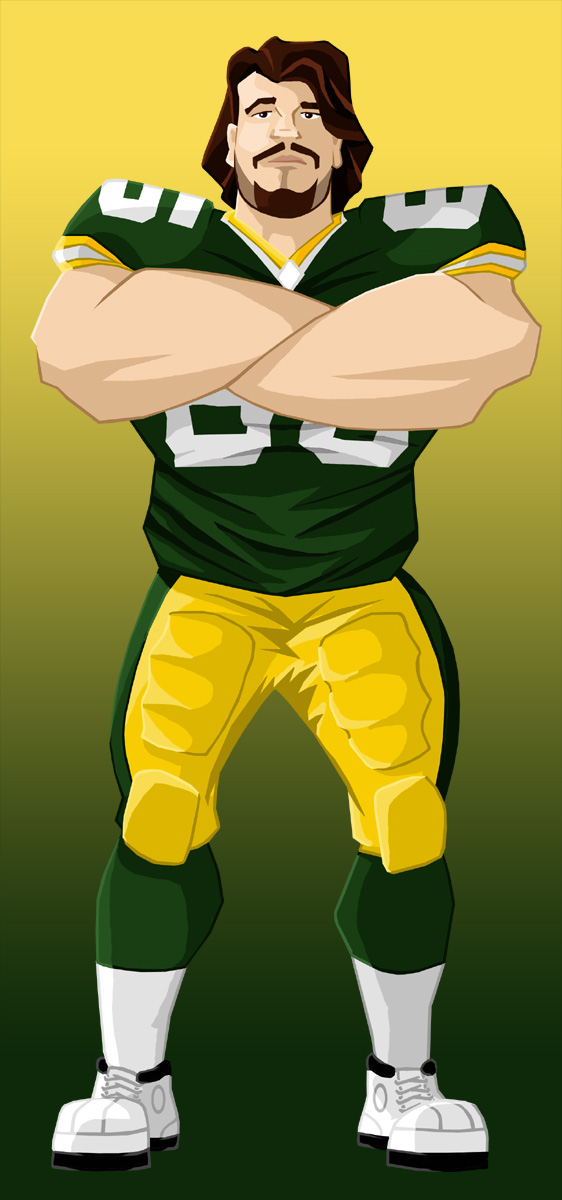 Watch
This picture of Mark Tauscher was completely done in Photoshop. By trade I'm the Senior Promotion Producer at a TV station. I made this for a promo when Mark joined our Sunday night Packers Blitz show.

THIS IS AWESOME JAY!!!

I just saw "missed" him the other night when I was at a Happy hour with my coworkers
Reply

The promo I did for this starts with our sports anchors standing there with just Tauscher's feet on either side. The the script says "Our Packers coverage just got bigger (zoom out to his number) Much bigger! (Zoom out to show his whole figure.) Of course I finished the whole thing with him having a full beard, later that day we get new video... he shaved it into a goatee! So, it was back to the drawing board!
Reply