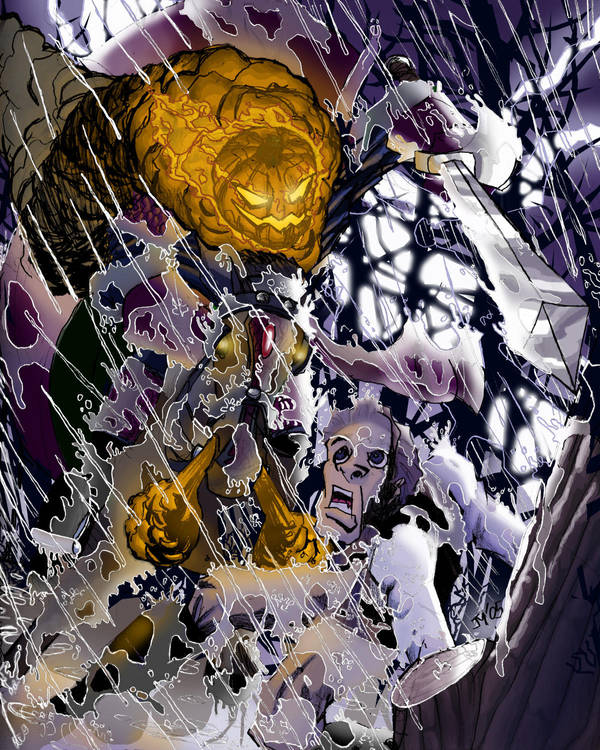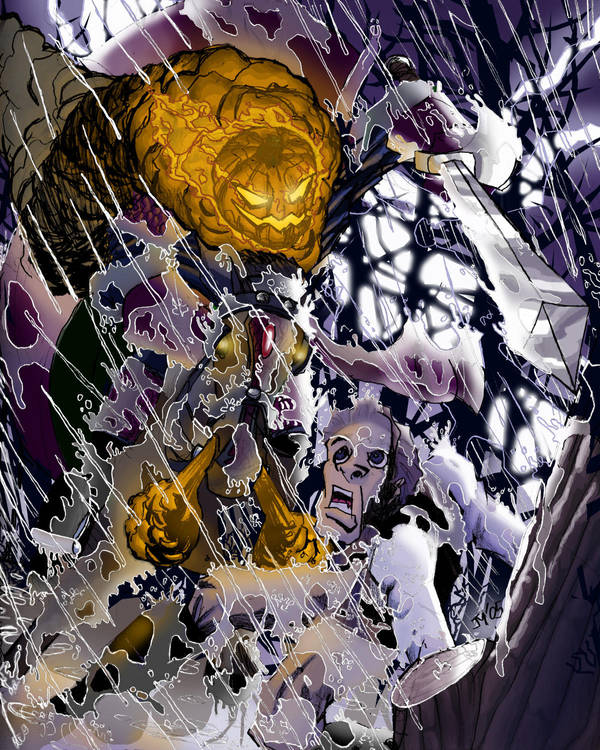 Watch
Thanks to Milli Vanilli for giving me an out on this one.

I love The Legend of Sleepy Hollow. I drew this picture of Icabod Crane having fallen down in a mud puddle, the Horseman over him, ready to kill. Even the horse turned out well, and I can't draw horses for anything. I added lightning behind the trees and the effect worked really well, I had a finished piece I was happy with.

Then I decided to add too much rain and water clinging to all the characters. And what you have left is this hot mess. I couldn't leave well enough alone, and learned a valuable lesson.

Blame it on the rain that was slowly fallin...

I never saw this one, Jay!!!

I love how the sword is coming at the viewer and the desparate look on Iccky's face!
Reply

LOVE IT! Yeah, I agree, if you dropped the opacity of the rain back a little, that may clear things up a bit. Pretty badass drawing, though! Great job!

HAPPY HALLOWEEN!!!!!!!
Reply