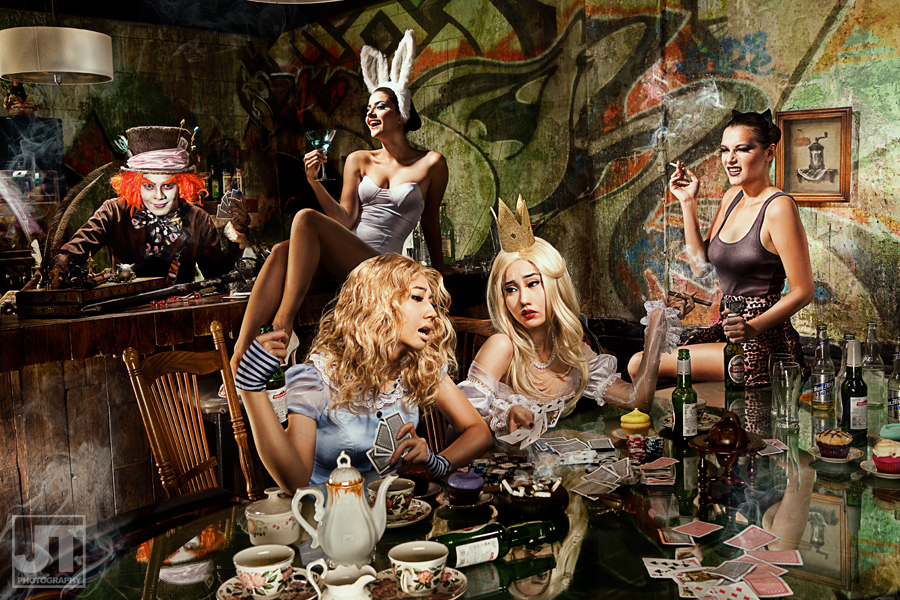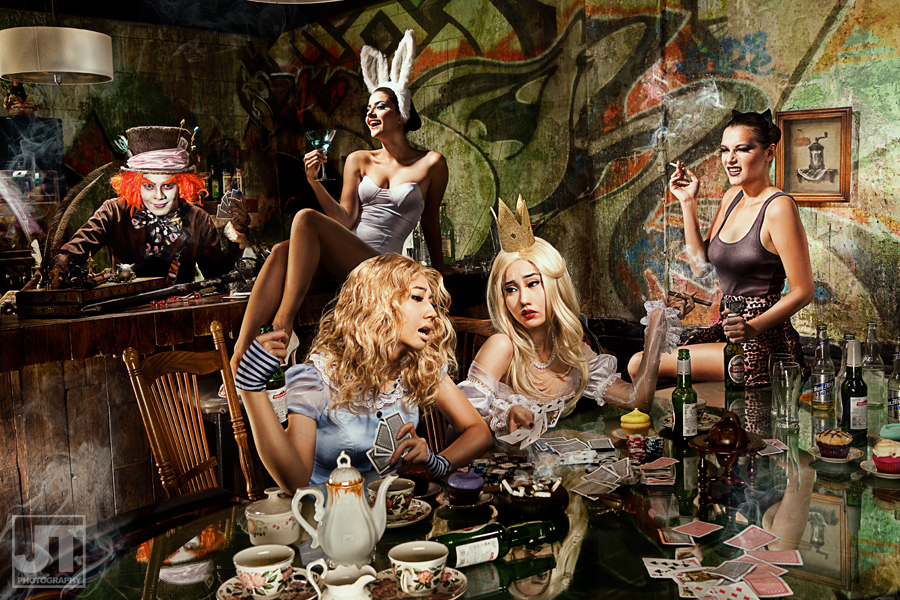 Watch
Make-up: Noel Flores, Charlie Manapat, Nadia Bouhou
Styling: Mico Calma, Badj Genato
Art Direction and Final Artwork: Jay Tablante

, Angelo Lico
Production Design: Raffy Tesoro

Models: Alodia Gosiengfiao

, Ashley Gosiengfiao

, Natalia Santiago, Faus Ongtengco, Maria Dolonius
The Alice in Wonderland cosplay shoots became popular when Tim Burton's rendition came out. I know I'm one of the last ones to jump into the bandwagon, but better late than never, right? So many have replicated the tea party scene, so I thought of having my own take at it.
This was done with one shot.

The only thing we added in FA / Post-production were the graffiti and smoke.
Probably one of the hardest lighting formations I had to do. Took a total of fifteen (15) lights and three (3) hours of rigging them prior to the actual shoot. Brainstorming and prep time was two (2) weeks, sourcing the odd stuff you find in the set. The actual shoot didn't last for more than thirty (30) minutes.
A related piece to this is:
Would be posting a more technical DA Journal about how this was lit up after my talk in DPP's 4th Anniversary Unleashed in Fully Booked this coming weekend.