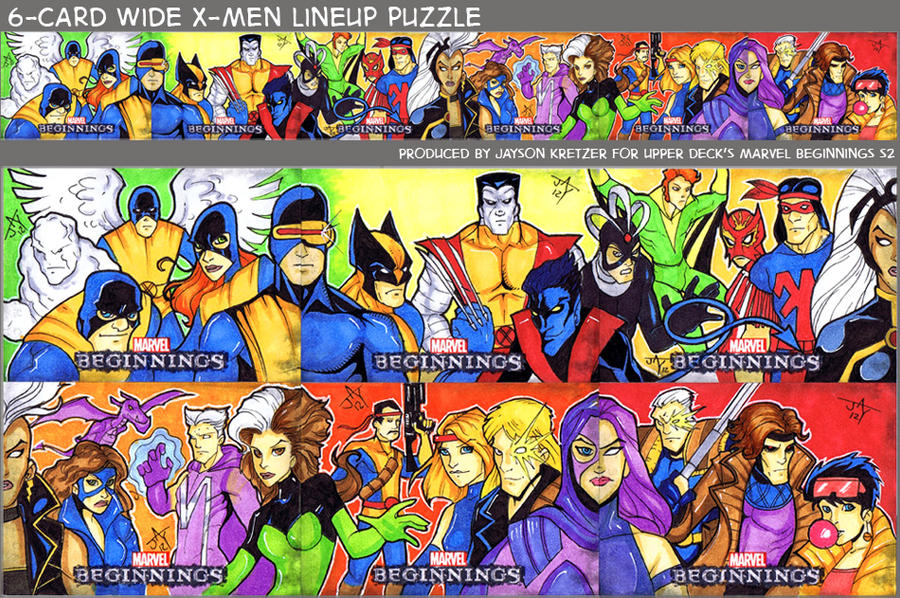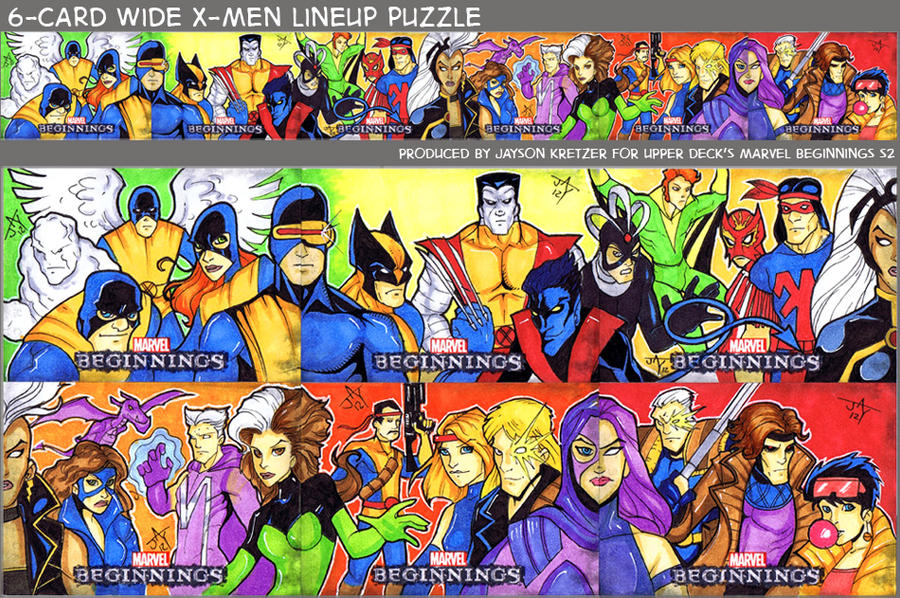 Watch
Here is a 6-card wide Sketch Puzzle for Upper Deck's Marvel Beginnings S2 Trading Card set.

All cards were hand drawn with Kuretake, Pitt & Micron pens and colored with Copic Markers.

This is really great! I've always liked X-Men roster shots and I love how Scott, Ororo, and Betsy bridge the different eras together.
One minor quibble though. Polaris and Rachel Summers should have been included as well

Reply

Double Cyke, Double Storm, Double Betsy... very nice!
Reply

Thanks... I didn't want to repeat any of the characters, so I chose to split those three in half to separate the different eras.

Reply