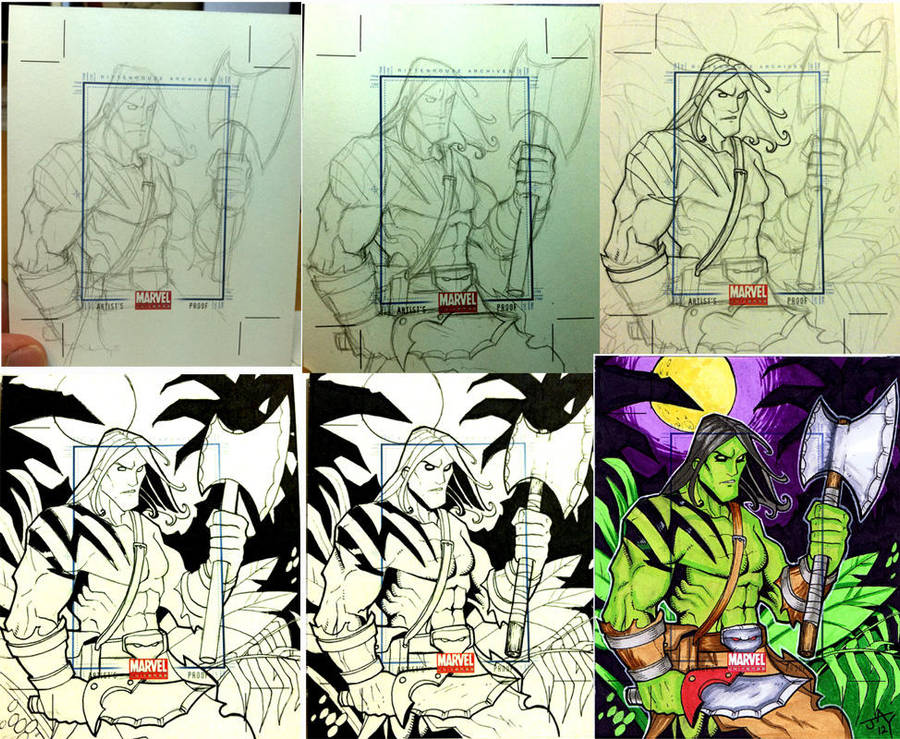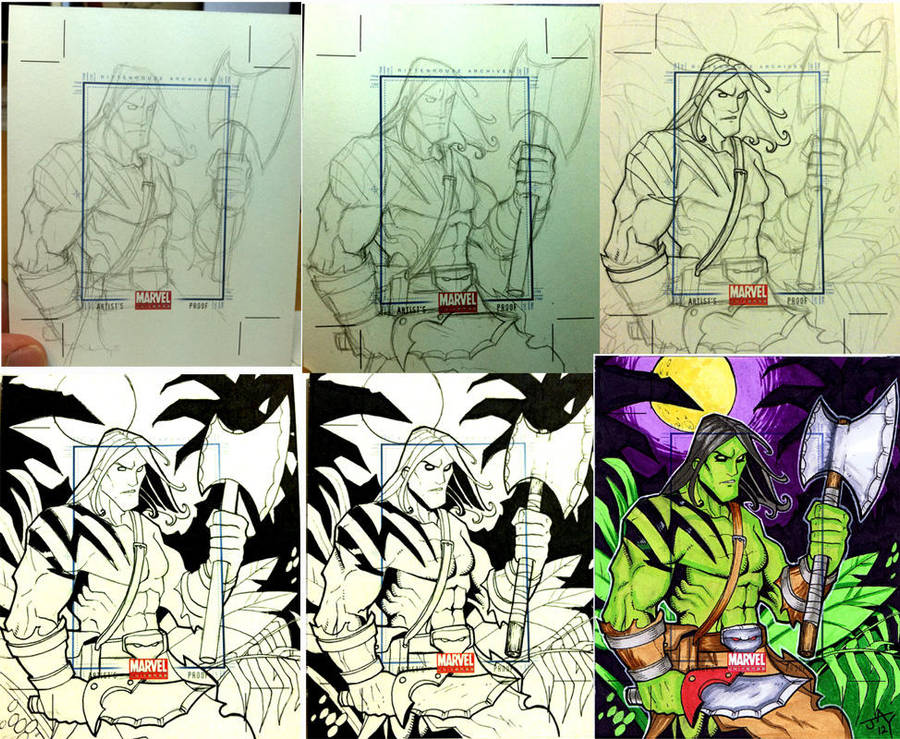 Watch
I was gonna snap pics with my phone as I drew this piece, so I could show the work in progress, but my camera made each pic look like it was in different lighting for some reason. heh.

Anyway, this is a commission I did for a great guy.

Card was hand drawn with Kuretake, Pitt & Micron pens and colored with Copic Markers.

Try taking the pics against a solid white or solid black background to help with the lighting sitch.

Awesome progression Jayson. Scratching my head over the highlights in the tattoos. They don't exist until the color. Paint ?
Reply

Thanks, George. Yea, I dropped a bit of poster paint on them for some slight highlights. I do that sometimes cuz I'm a cheater.

Reply

Reply