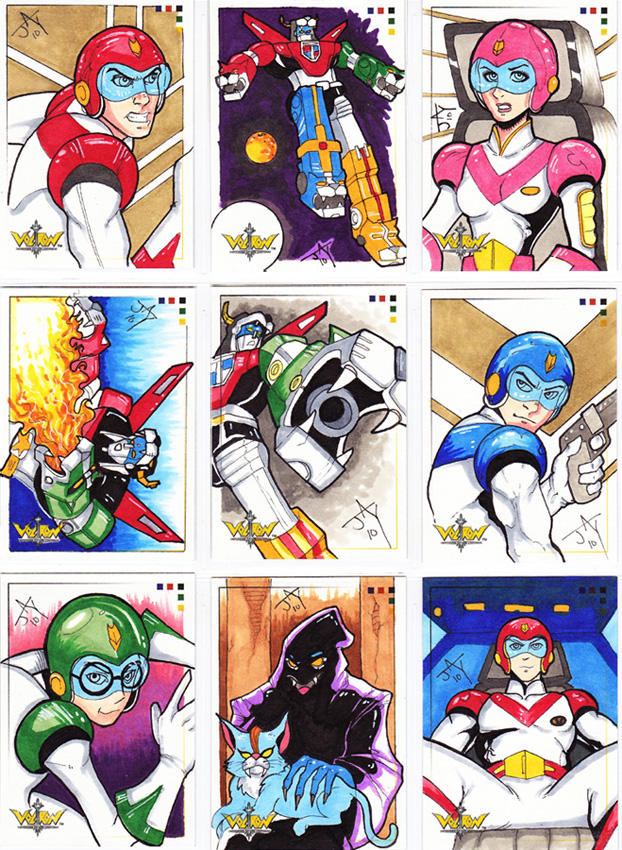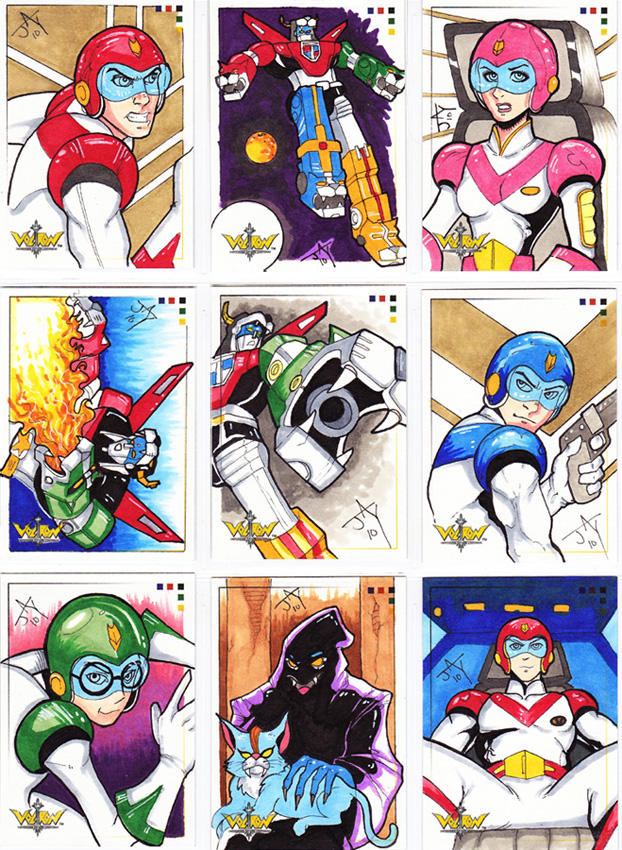 Watch
Here's a few of the Voltron cards I did for a Sketch card Set released by 5finity earlier this year.

It was a fun set to work on. All the cards are hand drawn and inked with Microns, Pitt Pens and copics.

Reply

"a few"??? Show them all! Tehy look great!

Did you submit a drawing for 5Finity's upcoming Voltron book also?
Reply

Thanks a bunch, man.
Yea, I did a piece for the Voltron book. I'm pretty excited about it.

Reply

I love Pidge! He looks so tough for a pipsqueak! And Lance...

Oh, Lance! You were the Jason of the Voltron crew. But well-adjusted. And a hit with the ladies. Er... Jason being the seriously grumpy half-Japanese/half-Italian member of G-Force. Also he was a cyborg for a while. They were both my faves from their respective shows. I just love guys who give their leaders all sorts o' guff. I love terrible American dubs of old anime!

Did you do one of Sven, the guy who originally piloted the blue lion and died six episodes in? Character death in cartoons! Oh muh gawd!

Long comment. long comment.
Reply

Reply