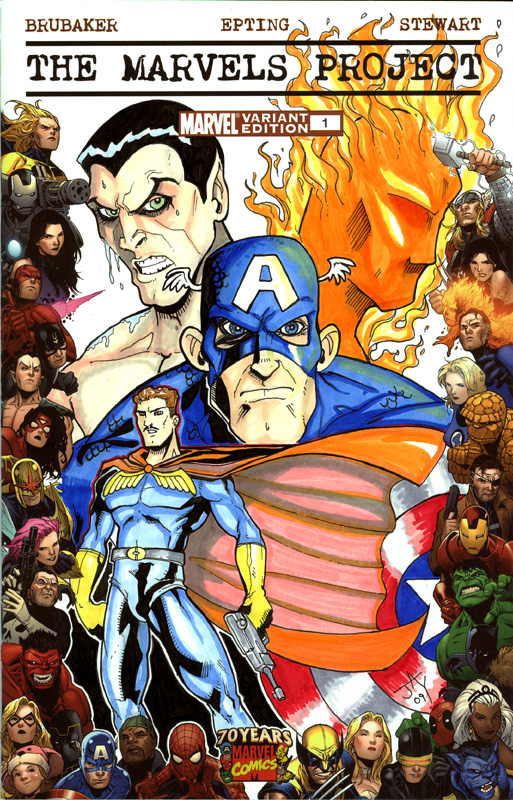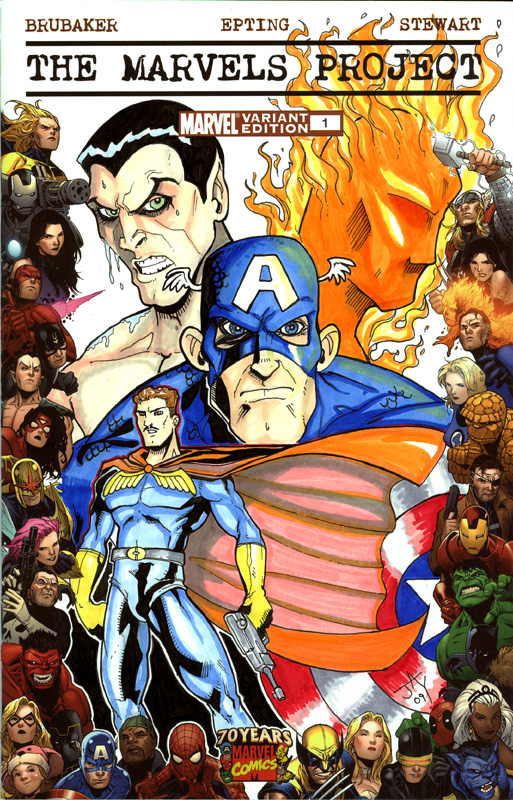 Watch
Just finished this sketch cover commission for the great guys over at Arena Comics in Panama City, Florida.

Art done with Microns & Copics.

How'd you color on this cover? The gloss is a pain in my butt
Reply

Yea, it was a pain... I used copics mostly and just let them dry well before going over top.
Reply

Ted Dastick Jr said he uses talcom powder on glossy surfaces to sign things..might be worth a shot. I don't understand how some people have matte versions of these covers.
Reply

Talcom powder... hmmm, never tried that. Seems like the one I did had a matte cover, but it was still pretty slick and hard to color on.
Reply

Nice work!!! I did my cover saterday and dropped it by the store.
Reply

Reply

This is awesome man. Truly came out epic. I like how you managed the border i've been having trouble with ti myself but i'm really kind of proud of the one i've been working on. This is stunning though, really. I love the coloring on caps shield really well done....but then again the coloring throughout the whole thing is really well done. basically, this kicks ass, well done, and I can only hope to do better so i can make you cry hahaha
Reply

hehe... Yea, I'm really looking forward to seeing everybody's work. It was fun and I think we may be doing more stuff like this in the future. I made plenty of mistakes in this cover, but that's the thing about sketch covers... you have to find a way to cover up the mistakes, because you can't redo it!

Reply

I know its kind of nerve wrecking. I have a sketch cover of the dark avengers issue 1 and i've been to scared to do anything on it lol. I can't wait to see everyones pictures up together at the arena and I think it would be alot of fun to do this type of thing more often. Maybe try to make those multiple book type covers...you know like the new blackest night tales of the corp when you put all three together you make one big picture. might be hard with a couple different artists working on it though.
Reply

Multiple book covers that make one pic is always fun. Also, I just saw your cover up at Arena and it rocks big time, man! Great job! You gonna post it up here on Deviant?
Be ready for 24 Hour Comic day - Oct 3. I'm gonna talk to James at Arena tomorrow about it.

Reply

Ye ai'm going to post it. I needed them to scan it though because I don't have a flatbed scanner mine is one of those ones that are a part of a printer so it has to run through it and I can't get a whole comic to go through without bending it to hell so yea whenever they scan it i'll put it up. glad you liked it

24 hour comic day sounds like an awesome challenge, i wonder if i can survive it lol
Reply