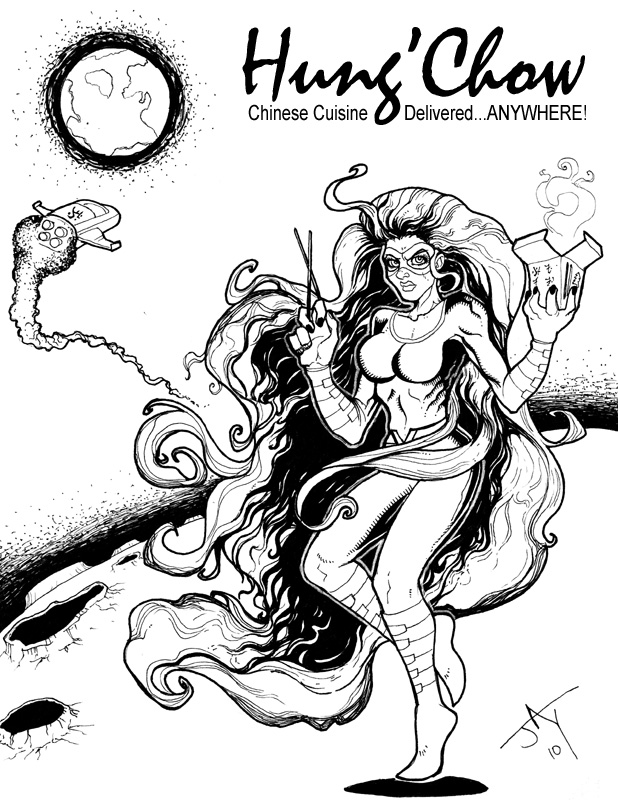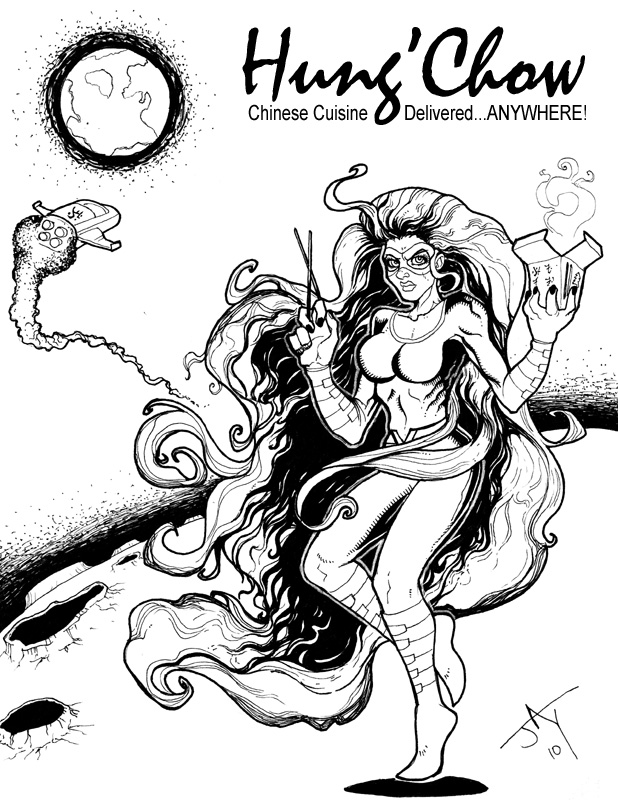 Watch
Here is a fun piece I drew tonite at our weekly art jam at Arena Comics in Panama City (pause for all the hoopin and hollerin).

I was supposed to draw Medusa from Marvel Comics fame with an oriental theme... well... that didn't go as planned.

This piece was drawn with Microns & Pitt Pens.

The problem with drawing Asian-themed art is you have to do it again an hour later! LOL As usual, you rock and deserve much hoopin' and hollerin'. Great stuff!
Reply

Thanks so much! I love your avatar. Is that your cat? Let me know when the next time you'll be drawing at the shop and I'll meet ya up there or something. Hope all is well.

Reply

You are such a badass, Jayson! Totally denying me the banana hammock. Tragic!
Reply

mmm makes me hungry for intergalactic Chinese cuisine... this rocks
Reply

LOVE TO IT man...I like the lettering too BTW
Reply