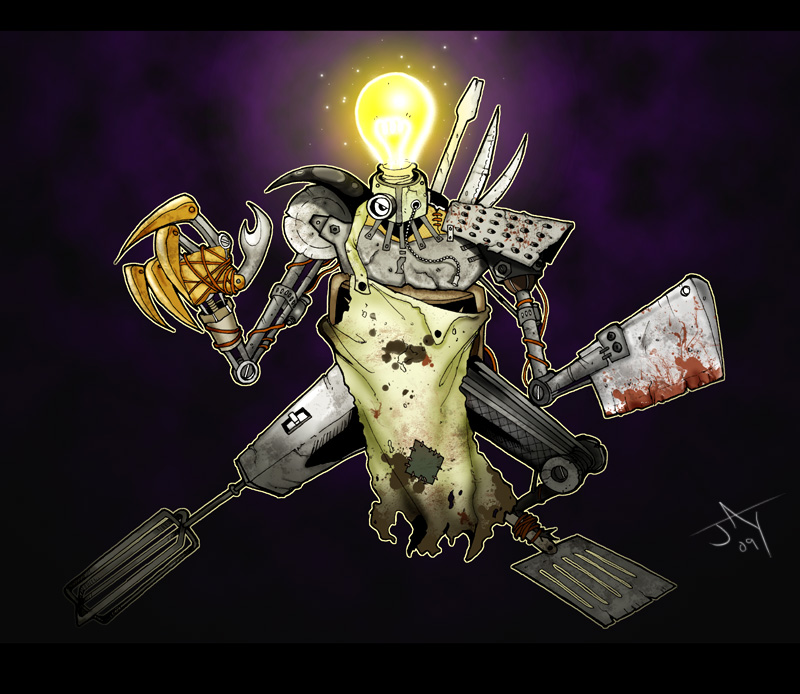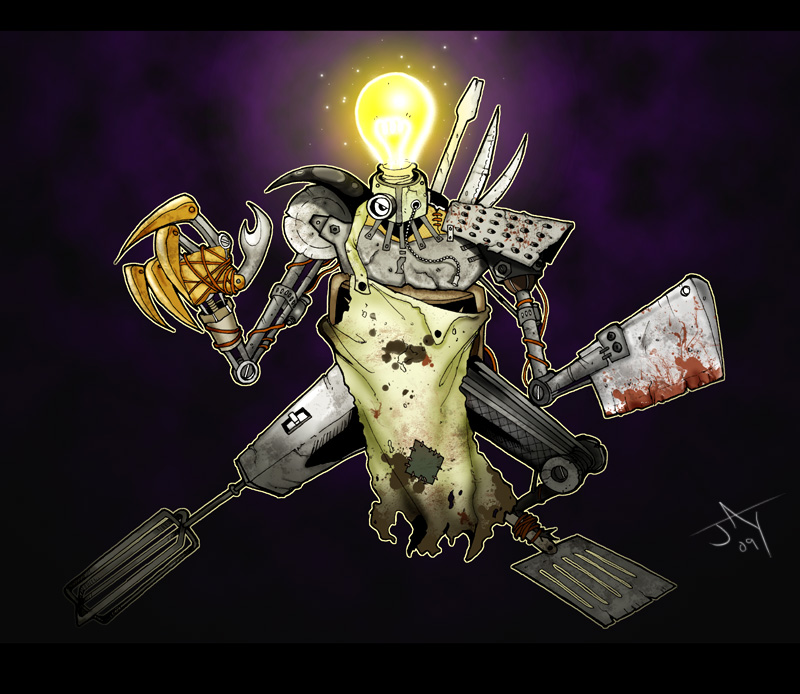 Watch
Here is my submission, simply called 'the Chef'.

His favorite method of attacking is waiting in the dark for unsuspecting prey to come by, then turning on his helmet light via the pull cord in his left eye and while the prey is surprised by the sudden burst of light, the Chef brings his trusty meat cleaver down upon them.

If that doesn't work, he'll use his cheese grater shoulder pad to wreck some pain.

Finally, concealed beneath his chef apron is an old discarded food processor. It is full of rotating and revolving (not to mention rusty) blades that the Chef can use on smaller prey.

Artwork created with Micron pens & digital colors.