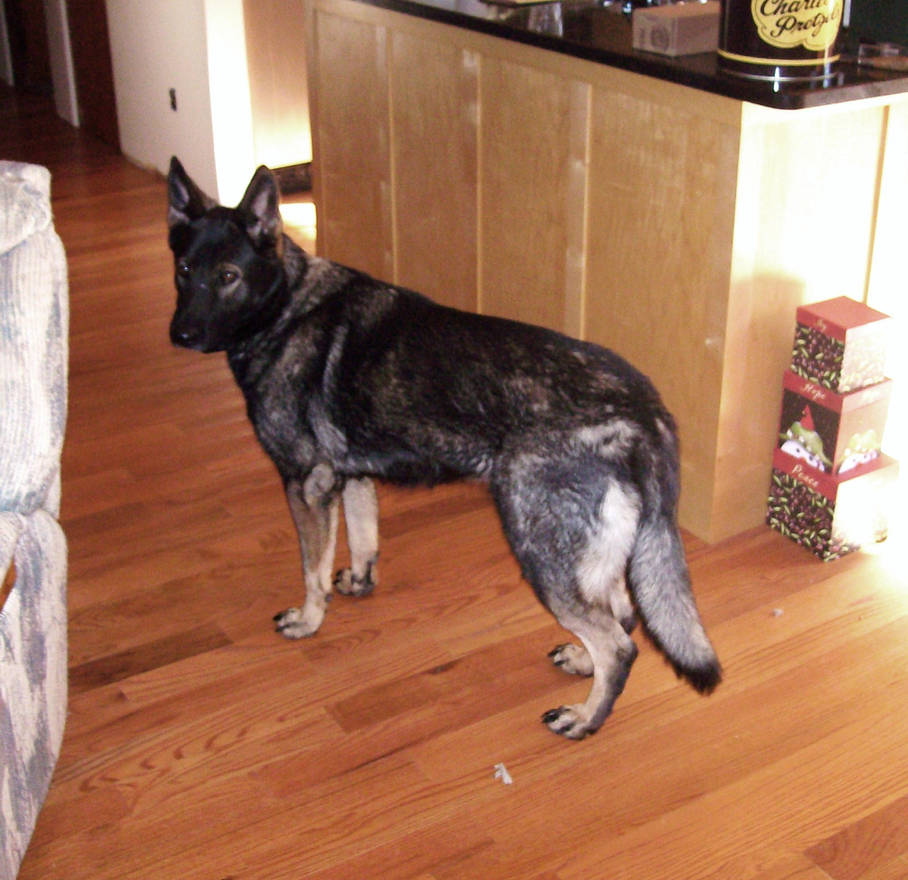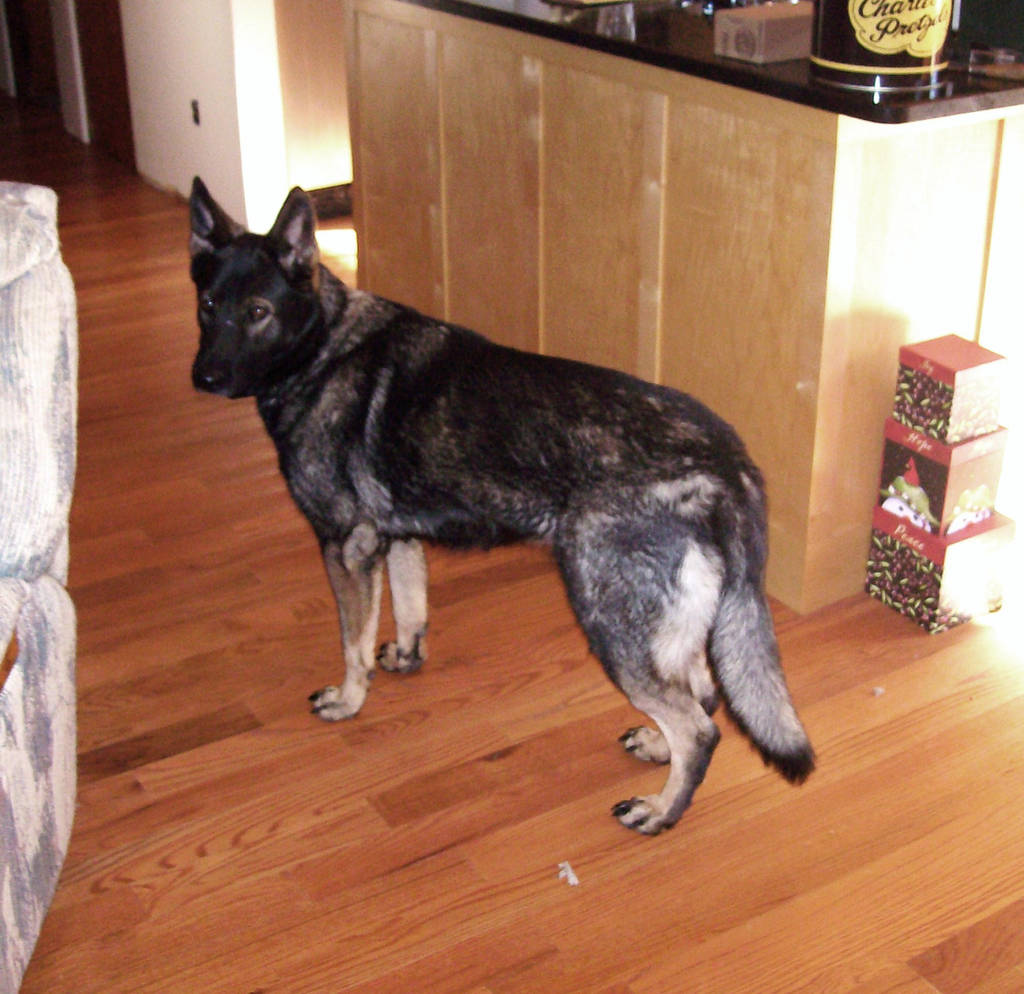 Watch
This is my German Shepherd doggie Brick. C8

One of my most recent photo's of her.

She is 2 years old turning 3 in July, I managed to snap a photo while she was distracted. XD

Please comment! Thanks. ^_^

Where's Butch & Boomer?

Reply

D'aww, Thank you! * Cough * She.... >.>

Well I didn't exactly buy her, My mom bought her for only 400$ as a birthday gift, No she wasn't wrapped in a box. XD.. My mom saw an ad in the paper.

'We' rescued her from someone who was using her as a fighting dog, She has a scar on her snout which is how we know.. The guy of course didn't tell my mom when she went to get her..

But after going through all her problems she turned out to be a really good dog. 8D
Reply

Wow.. he is really beautiful dog! Where did you buy him?
Reply