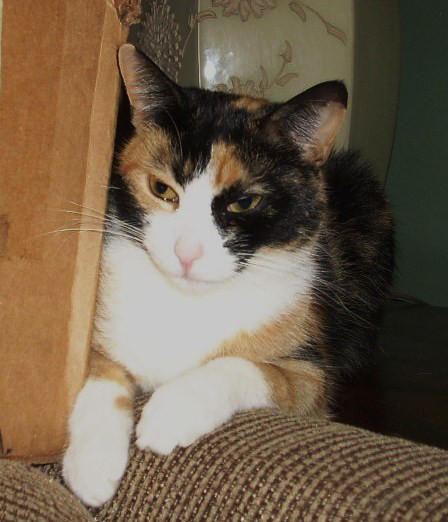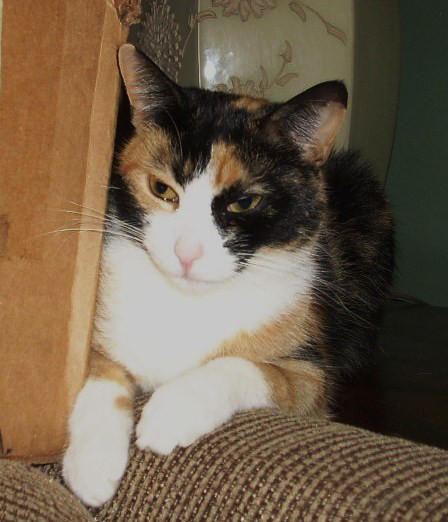 Watch
Yes, Another more recent photo of my Calico cat Alley.. She loves posing. XD

Comments are greatly appreciated.

Aww, Nacho sounds really sweet.

Thank you!
Lol, Yeah, She loves to meow. C8
Reply

What an adorable cat. Her fur coloring is exquisite. I could see her doing cat food commercials. All you gotta do is teach her how to sing the Meow Mix song, lol.

Calicos are just the best. My brother's cat, Nacho, is a calico. She was a stray that my brother found on the day of my 14th birthday. She's the greatest birthday blessing to ever grace our family. I hope your cat brings you much joy as well, and even more in years to come.
Reply