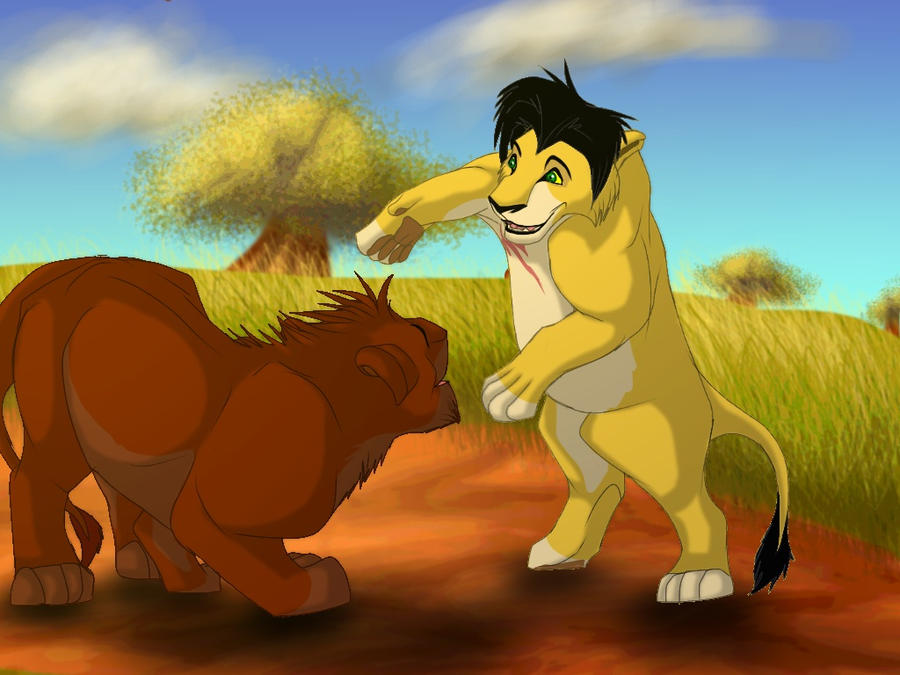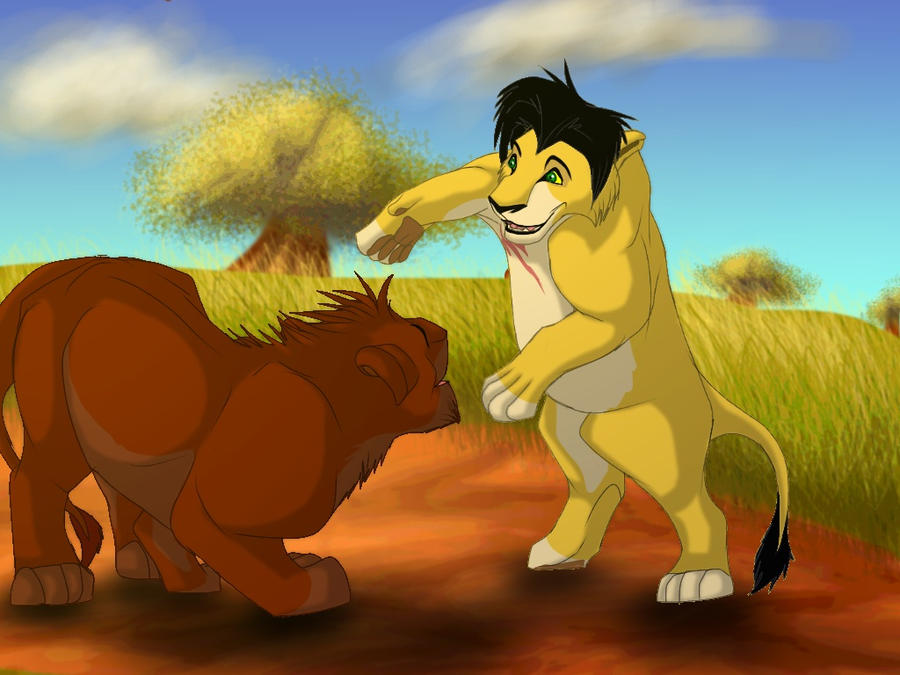 Watch
Yes, the title is based on Zazu's line. ^^
I decided to draw Ahadi and Uru/Masilahi in their first months of friendship. Ahadi here is 12, and Masilahi... 15, I think? Anyway, yeah, she's meant to be bigger than him, she's older.
I hate, hate, HATE drawing backgrounds. I really do. I really, truly suck at them. This is based on one from TLK, and it still sucks.

That look's very and really amazing great job on that art!
Reply

I HATE drawing backgrounds! They shall be the end of me. xD
Lovely work, anyway.
Reply

I hate drawing eyes and paws and I stank at them - but you are good at backgrounds!
Reply

I'm pretty good at most anatomy, I just can't make backgrounds look any good.

Reply

You know for some one who dislikes doing back grounds, your getting really good at them. :>
Really like the poses here, its very playful.
Reply

That's because it's heavily referenced from a screenshot of TLK. I tried at least two backgrounds before it that were awful-looking before doing this one. :/ But thanks.
I'm actually really happy with how Ahadi and Masilahi came our, especially Ahadi.

Reply