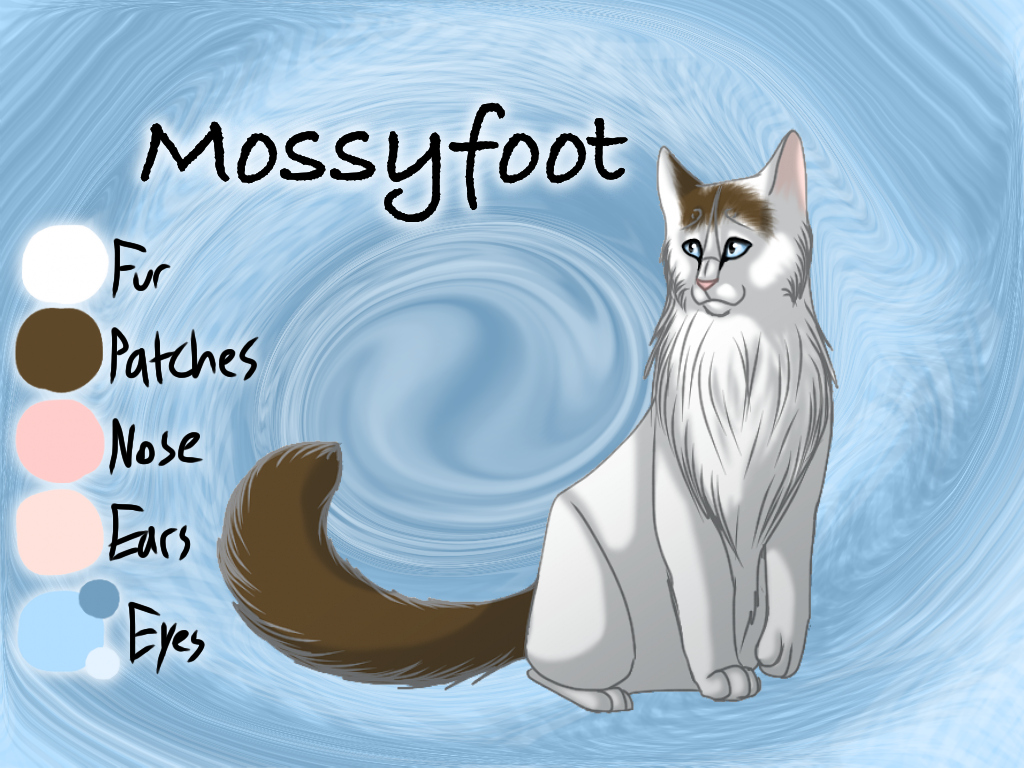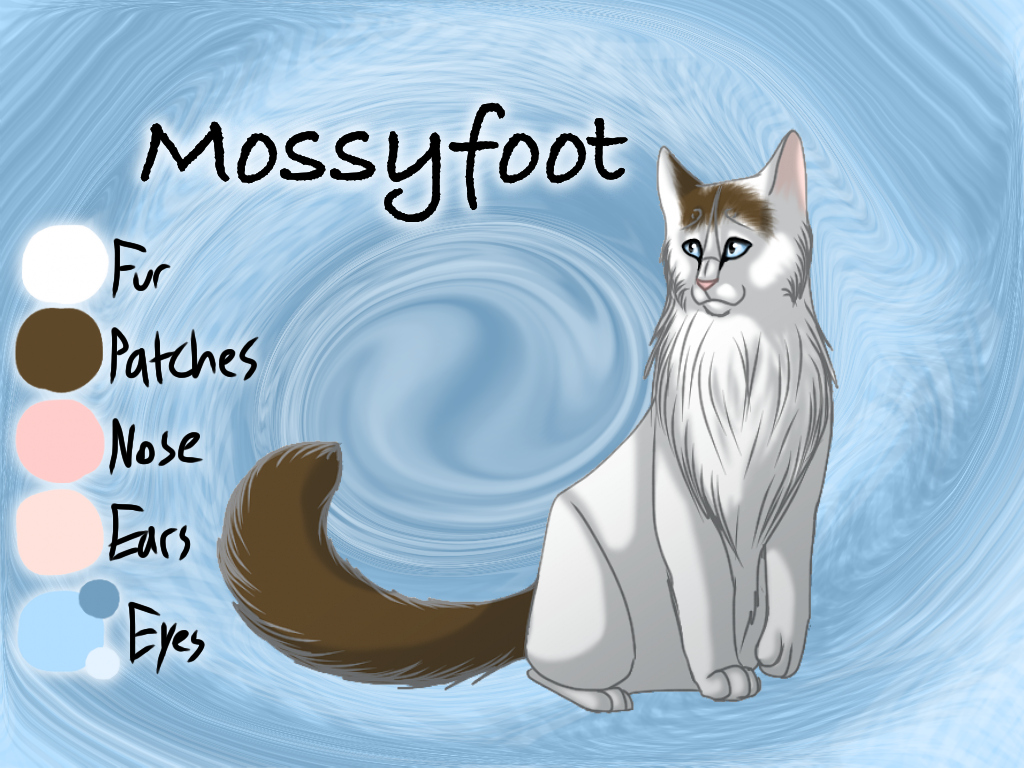 Watch
This is Mossyfoot of RiverClan.
Name:
Mossyfoot
Gender:
Female
Clan:
RiverClan
Rank:
Warrior

Mother:
Otterheart (deceased)
Father:
Rippletail (deceased)
Sister:
Troutstream (deceased)
Brother:
Hollow
Mate:
Rushtail (deceased)
Son:
Yarrowleaf
, Steampaw
Daughter:
Scalepaw

Her kits are apprentices now.


ECHOES OF THE WAR: TRAIL OF ASHES:


PROLOGUE:
link
COVER:
link
ALLEGIANCES:
link

Reply

Reply

By the way, I was thinking about what her mother could be. She might be either Otterheart and Pinefur because of their brown furs. Plus, Troutstream may have gotten the short hair from Pinefur. What do ya think?
Reply

Hmm... I think I'm gonna go with Otterheart. I don't think it was stated at any time that Troutstream had short fur, we don't know for sure if Pinefur is brown, and Otterheart just seems to work, I think.
Reply

Alright. On the wiki, Pinefur is brown, but anything can happen.
Reply

The image for her is brown. The written description only says a short-haired tabby. When a cat is described as a tabby without a given color, the art made for them is automatically a brown tabby. So that doesn't mean the cat is actually brown.
Reply