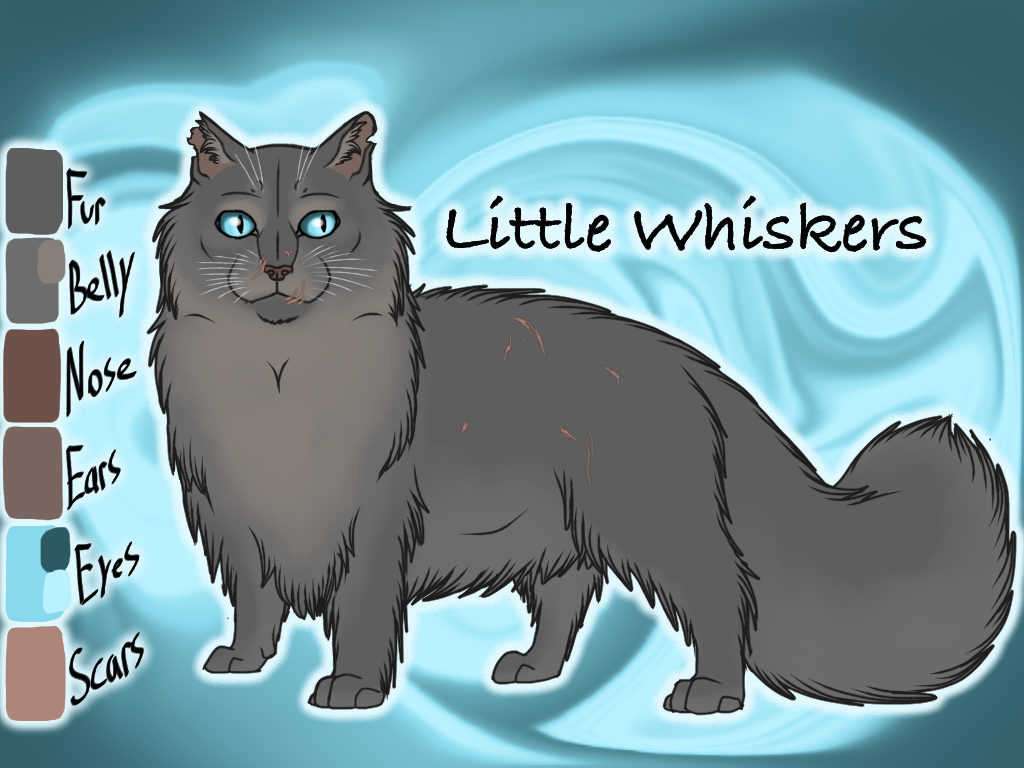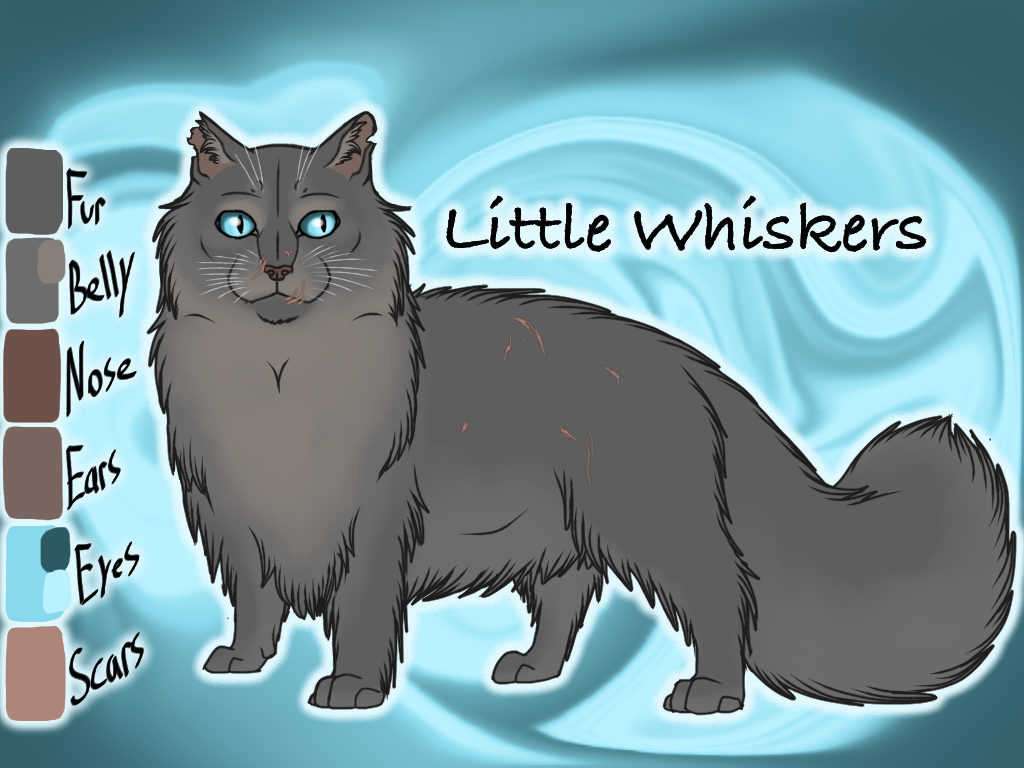 Watch
This is Little Whiskers the Horseplace Cat.
Name:
Little Whiskers
Gender:
Male
Clan:
Horseplace
Rank:
Loner
Mother:
Floss

Father:
Smoky (deceased)

Sisters:
Littledaisy, Petunia (deceased), Sally (deceased)

Brothers:
Shepherd (deceased)

Siblings:
Unnamed kits
Half Sister:
Hazeltail

Half Brothers:
Berrynose (deceased), Mousewhisker (deceased)

EDIT: Just kidding, I forgot I still have Cinderpaw to design. So yeah, one more ref sheet before the allegiances are all filled out.

My bad.

And now, finally, we have the very last ref sheet for the allegiances of Silent Sacrifice.

I'm gonna make ref sheets for the kits born during SS that I didn't make sheets for yet (no spoilers, but there are only three luckily), but this finishes off the ref sheets for the allegiances, which means I have FINALLY completed filling out the allegiances of all six of the main books in the EOTW series. That's such a relief to finally have it done!



Alrighty, now we've got Little Whiskers, son of Floss and Smoky. I went the lazy route with this one and just reused Mousewhisker/Daisy/Berrynose's lineart. Eh, he's part of that family, and he's meant to be as big and fluffy as them, so it works. Maybe one day I'll give him his own lineart, but for now, I just wanted to get this done, so here ya go. I did make a few tweaks for anatomy.

His colors are the same as before, besides making the ear color duller and less reddish, but the lighter fur on his chest was extended to cover more of the chest. He also has scars now, since he fought in the Code's Battle. I like to think that, although he was much happier living a peaceful life at the Horseplace and didn't desire the chaotic life of a warrior, he was always a friend to the Clans, and always proud of the scars he'd earned while standing beside his friends in battle.

Overall, I'm pretty happy with this.

Up next will be the kits mentioned earlier, and then I'll move on to the ref sheets remaining for Sasha's Calling.


ECHOES OF THE WAR: SILENT SACRIFICE:


PROLOGUE:
link
COVER:
link
ALLEGIANCES:
link