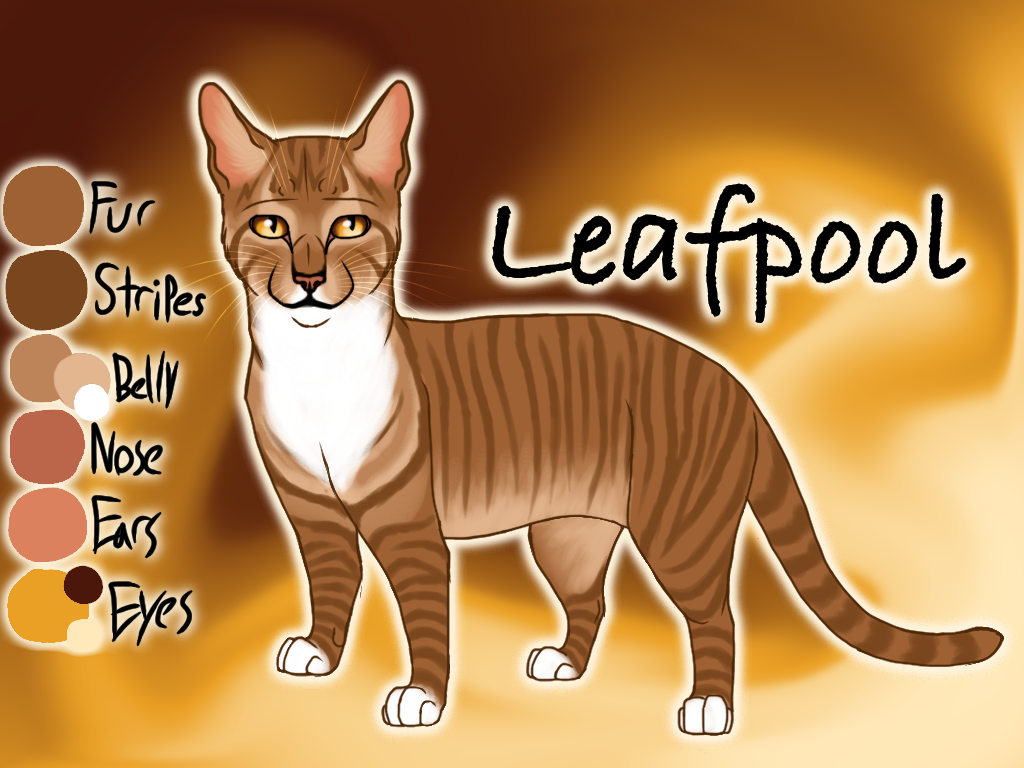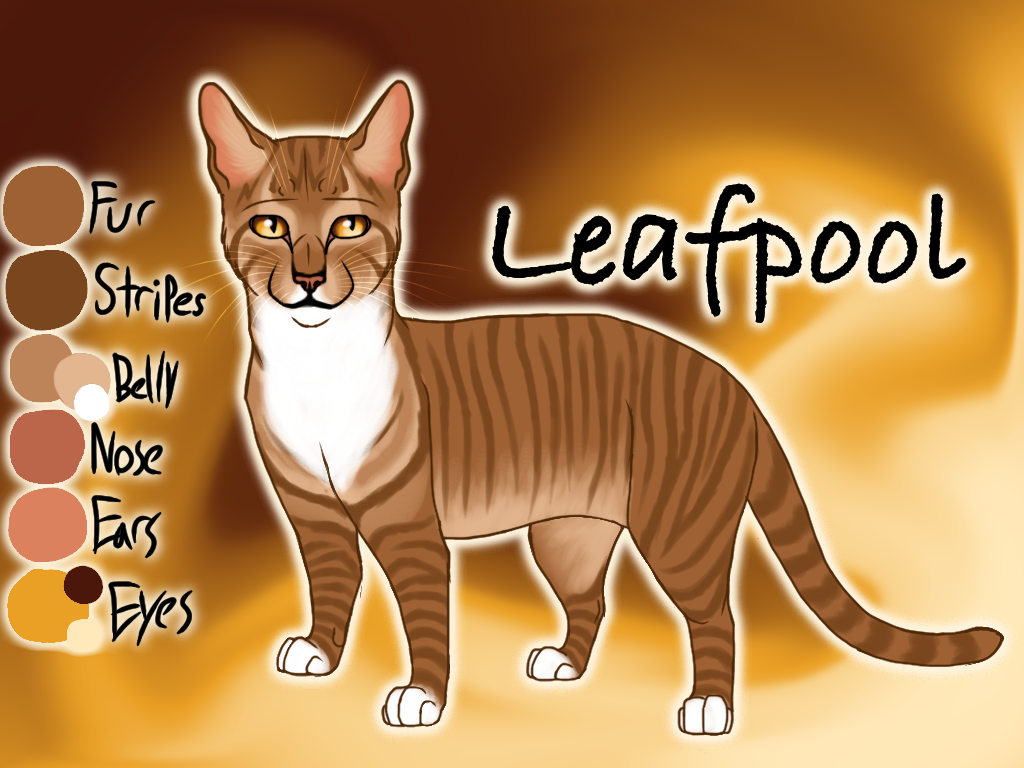 Watch
This is Leafpool of ThunderClan.
Name:
Leafpool
Gender:
Female
Clan:
ThunderClan
Rank:
Warrior
Mother:
Sandstorm (deceased)
Father:
Firestar (deceased)
Sister:
Squirrelflight
Mate:
Crowfeather
(formerly)
Sons:
Lionblaze
,
Jayfeather
Daughter:
Hollyleaf (deceased)
EDIT: Her design has since been changed.
So here's the first Warrior of ThunderClan, who is actually a demoted medicine cat; Leafpool! I'm pretty happy with how she came out, more or less. I love Leafpool, and I feel so bad about what happened to her. Her life basically just sucked, and I'm pretty sure she was suicidal by the end. Poor Leafy.
Anyway, sorry to say, this might be the last you see of me for a while. Tomorrow, I drive up to my new college, and the day after that I move in. The days after that will be filled with orientation activities designed to get freshmen engaged and keep them from sulking alone in their dormrooms, then class starts. And since on top of that, I have no idea what the quality of wi-fi will be in college, I can say pretty assuredly, this is probably going to be my last submission for a while.
ECHOES OF THE WAR: FADED BOUNDARIES:
PROLOGUE:
link
COVER:
link
ALLEGIANCES:
link